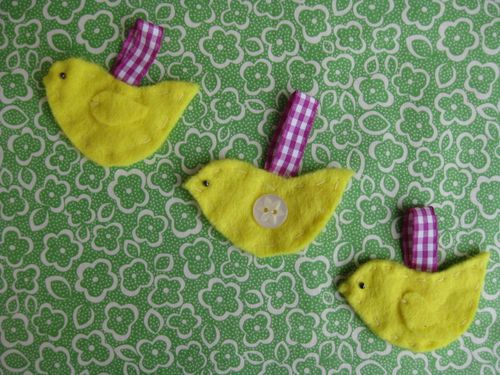 Chicks are big news in this little quilty house, at this time of year anyway.  A splash of yellow is all the sunshine we can get some days.  These little felty chicklets are super easy to stitch and you can make a nice handful in an evening.  They can be sewn up onto a length of ribbon to dangle somewhere in need of chicking up!  or you can stitch on little ribbony loops to hang up on sticks in a vase/jar/baked bean tin if it takes your fancy!
You will need
yellow felt
yellow or pale coloured thread
little beads for eyes
buttons to decorate (optional)
ribbon
needle, pencil, paper or card, scissors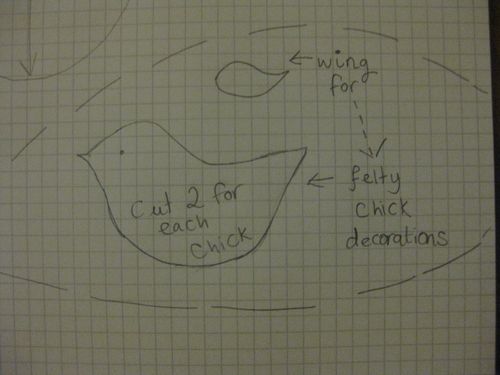 Using the pic above as  reference, cut out chick and wing shaped stencils from your paper or card.  Use to cut out your chicks from the felt, cut 2 bodies (this makes them more sturdy) and a wing for each birdie.  Place your two bodies one on top of the other and sew around the outer edge.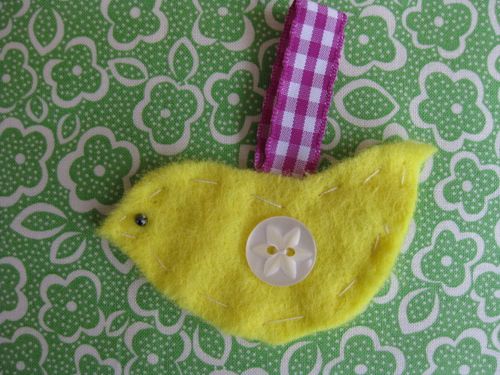 Sew on the wing with one or two stitches or sew a button on instead as above then add a little bead for the eye.  If making a chicky garland sew all your chicks onto a nice piece of colourful ribbon.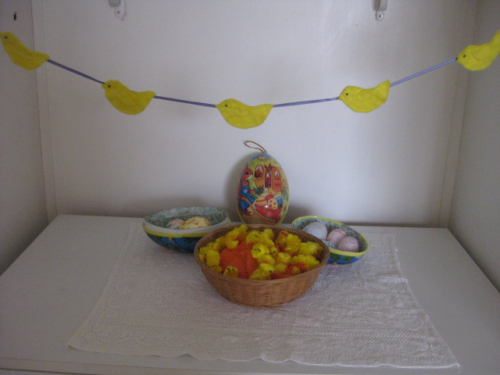 Otherwise sew a little ribbon loop onto the back to use to hang up as below or quite frankly however you do like!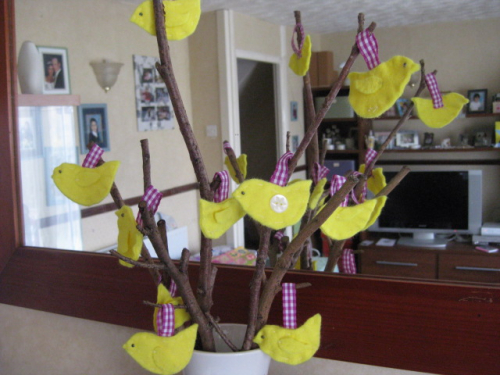 This tutorial is now being featured on the 6 o'clock stitch's make and tell monday.