Today I am bringing you a double dose of stitchy nine patch action in patchwork extravaganza or in plain old english, some more sewing stuff.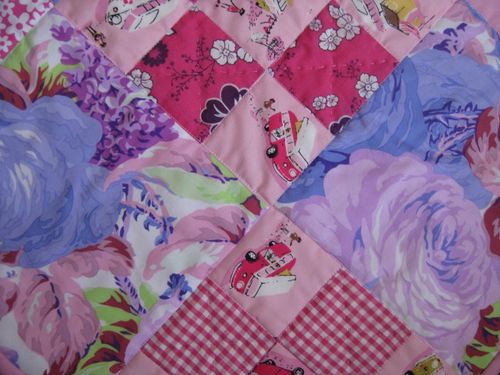 First up on the nine patch conveyour belt is this campervan and blowsey roses with pansies and lilacs and lashings of pink style patchwork.  This has been fashioned into a dual action style mini quilt/patchwork rug to disguise the boyishly blue bedroom carpet of two very pink girls.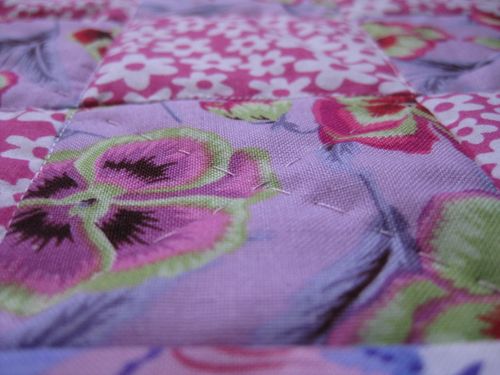 With it's double duty machine ditch-y stitched and hand quilted crosses, it is ready to grace the feet of the said pink ladies and provide a little shabby chic style.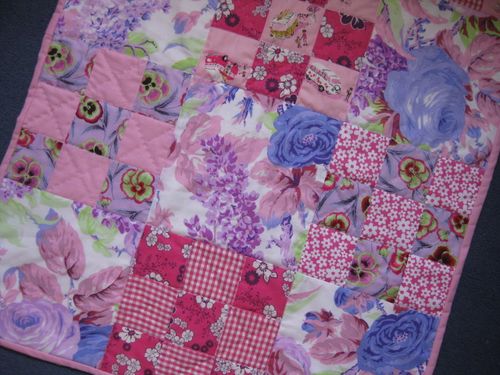 Also very useful for hiding homework from the eyes of mum.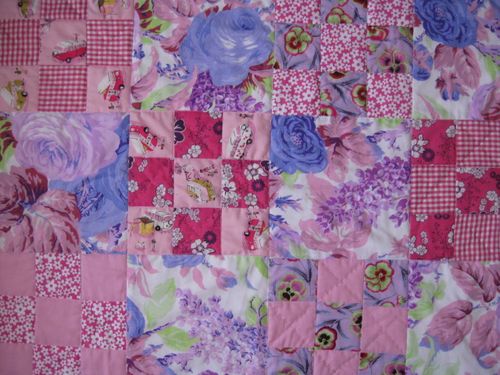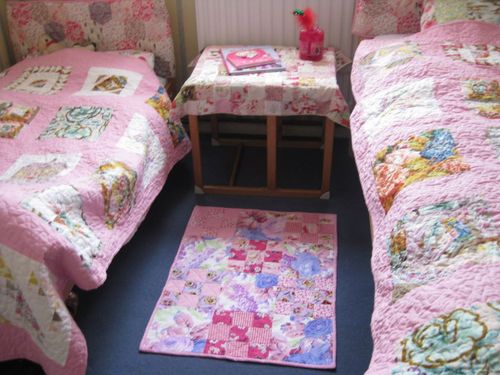 This quilty ruggy/homework hider is also ingeniously coloured so as to match the painted toenails of the full range of girly girl shades.  A must have for any bedroom disguised as a castle!!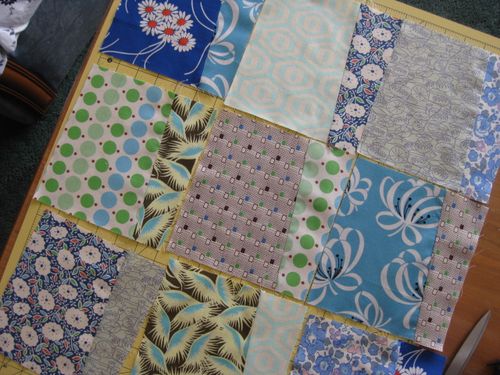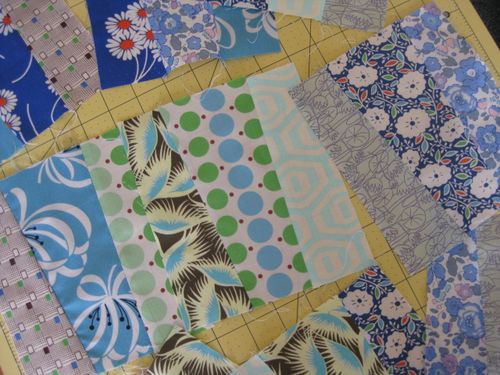 Enter nine-patch number two, which has an altogether more crazy style.  NIne jerky patches stitched forever in a rhyming repeat.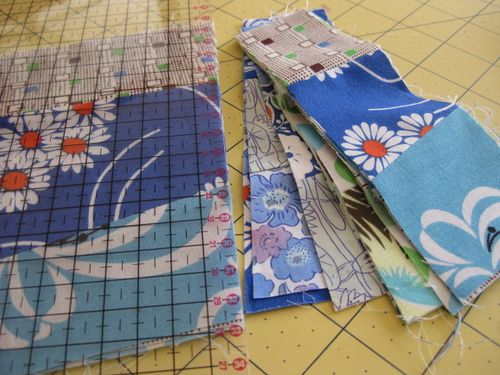 Nine times hopscotch-ily jumping before your very eyes and displaying a dazzling array of the very best blueygreeny fabrics for online haberdasheries around the world!!!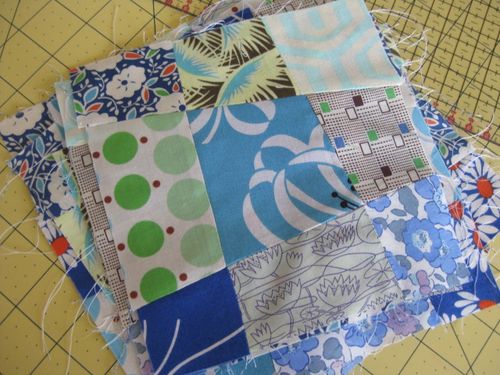 Back soon for more nine-patchy revelations.......