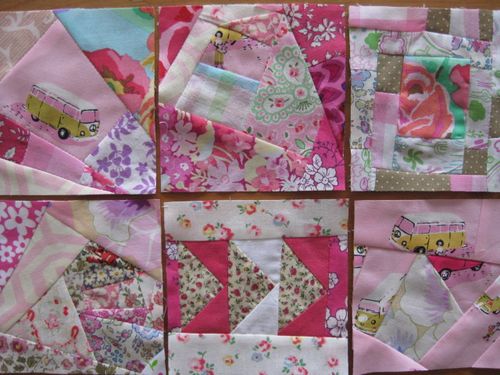 As a little deviation just in case you're getting bored of looking at life hexagonally, I've been looking for a little variation.  And where might I be seeking this change of scenery.......in the bottom of my scrap box of course.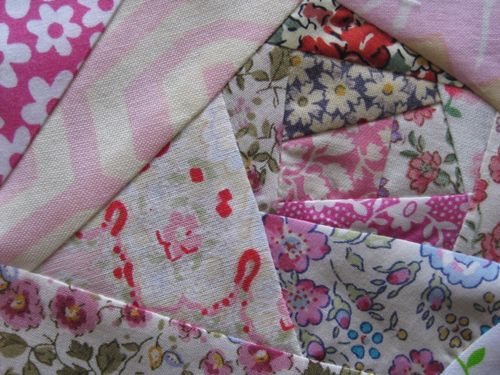 I've been having a lot of fun making these kind of crazy/improv/scrappy/any way you like it crumb type of blocks.  These are teeny 4" blocks which means I can use all the tuppence-y baby scraps that sink very fast to the bottom of the pile.  I'm going to call this my 'Scrap it up' quilt!!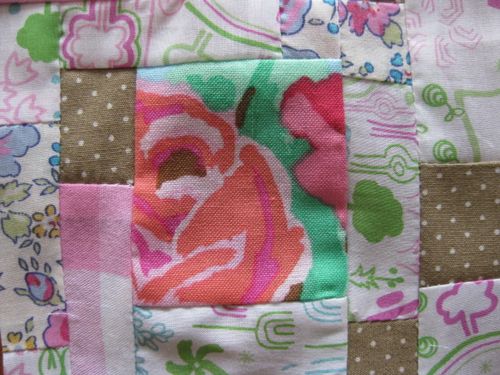 These are so much fun to make, in fact I doubt I'll ever stop.........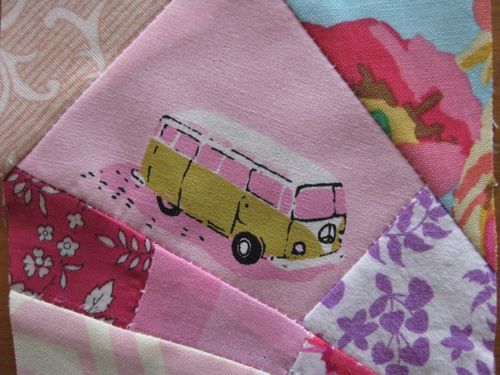 I'm also getting to use up all the jaggedy-fabric left over from when I cut out the camper van fabric for the nine-patch quilty rug......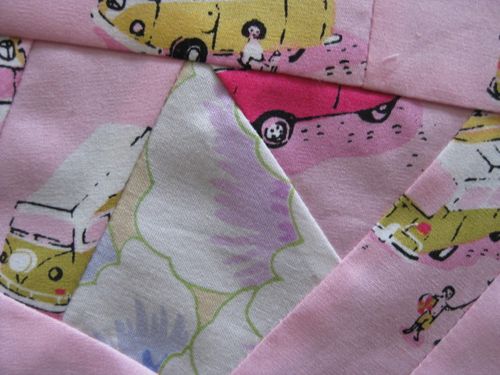 If you're joining the half- hexagon quilt-a-long don't forget to add the button from the top right hand corner to your blog.
If you are going to be flickrmailing Ruth for the half  hexagon template, please please include your e-mail address as Flickr cannot handle attatchments and she needs to e-mail you the template.
I'll be bringing you the next instalment of the half hexagons soon but for now I'll leave you with some pics......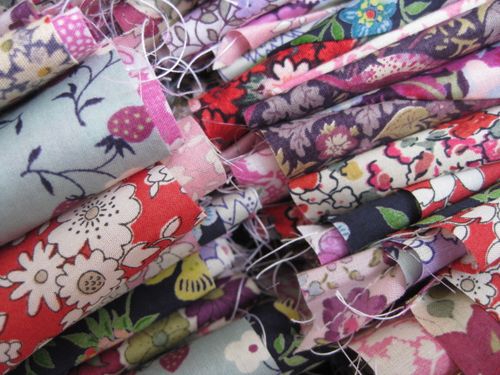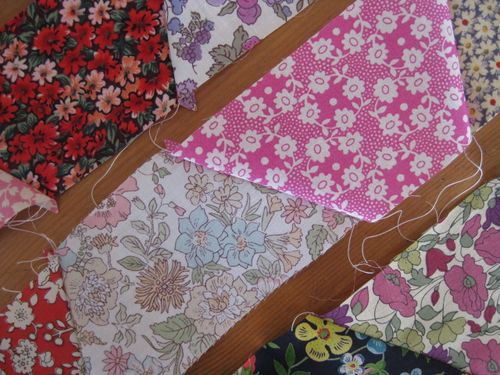 One day these trapeziums will be hexagons!!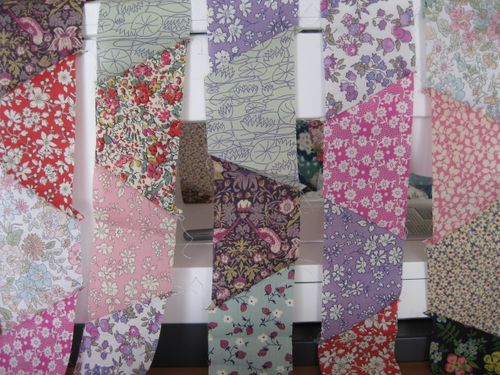 Hope that whet's your hexy appetite!  More soon!