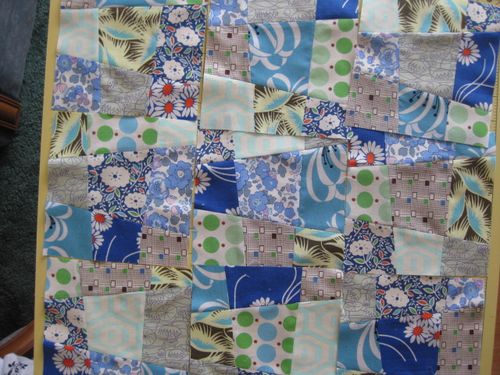 This is the culmination of the crazy nine-patch action I started last week.  As you can see there's craziness in style but order-liness in composition.  Which makes for a very eye-catchingly addictive nine-patch.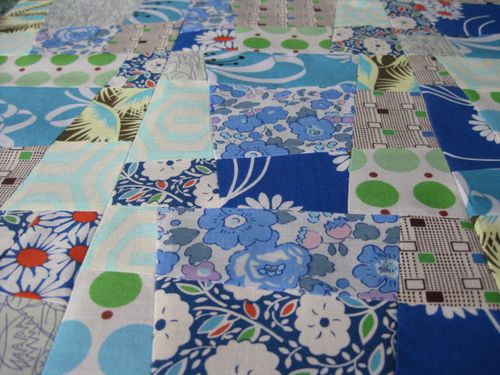 The method for making these is very interesting too, I got it from this book, the very same the almost doomed dresden plate project came from.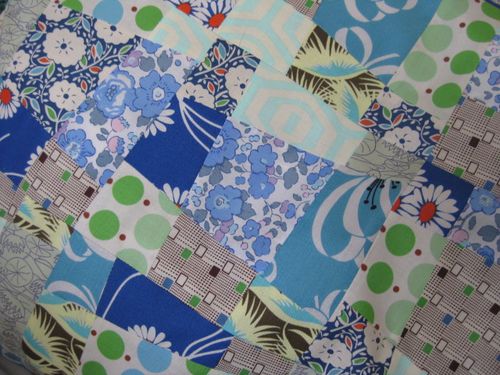 Of course I had to do all the maths myself, as my cushion was a different size to the one in the book which gave me a much headache-y get me a glass of wine time maths head.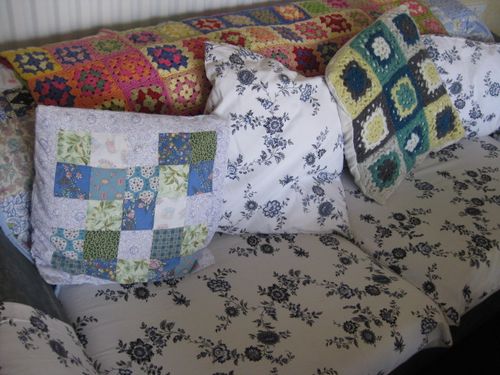 Sofa before.  As you can see, in desperate need of frivolity!!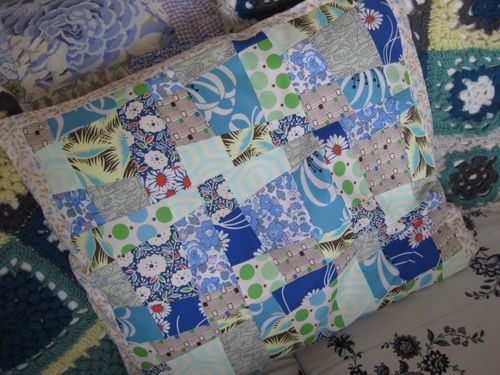 I'd love to see more crazy nine-patches, so if you've tried one please let me know!!!!
Very happily I am pleased to announce that hither-to my working week has been reduced by 50%.  Which means that my weekend has increased by 50%!!!!!!!   Sorry crazy nine patch and crazy explanations may just be a little too much conundrum for one post so what I mean is I shall now no longer be working on Sundays....Yaaayyyyy!!!!!!  I have decided saturday jobbing is enough for this mum/housekeeper/eternally planning stitcher.  Sundays shall be spent gardening, ironing, ironing, washing up, home work helping, washing up......sighing in relief at the prospect of not having to look at handbags and jewellary all day, slipping in a little sewing........
And now a predictably floral finish!!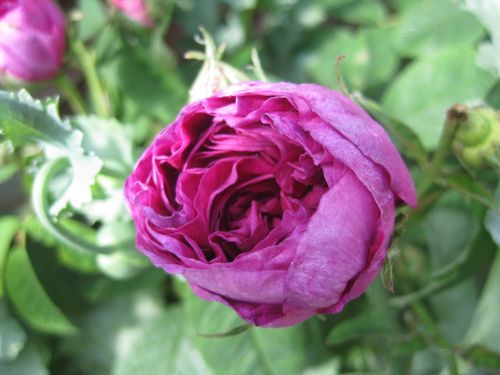 The sublime Tuscany from David Austin roses.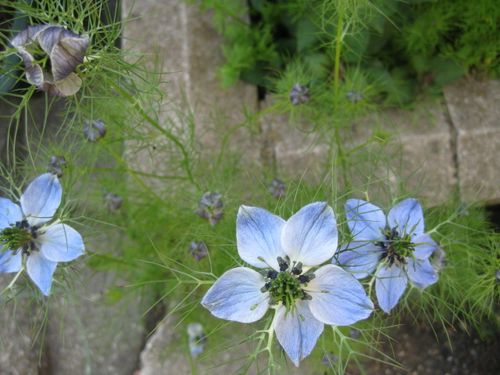 Feathery leaved Love in a mist, squatting at the step edge!!!!!!!!!!!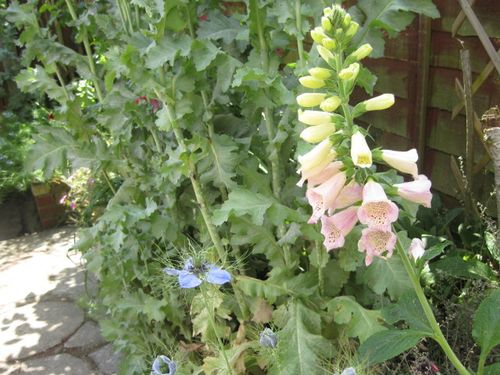 Pastel-ly perfect Foxglove hangs out with love-in-a-mist.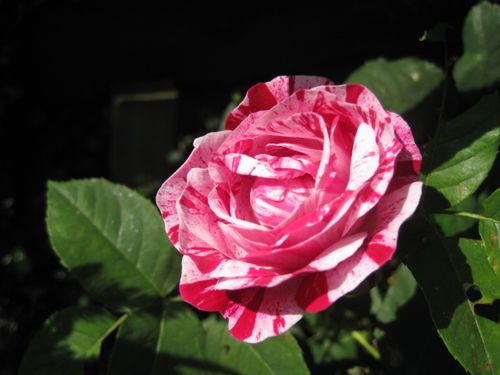 Reminiscent of raspberry ripple???!  I think this is Ferdinand pichard, also from David Austin roses.
Very definately I shall be back with.........something patchy, something rather flowery and..........................a lot of vocabulary dressed up as a blog post ((!))