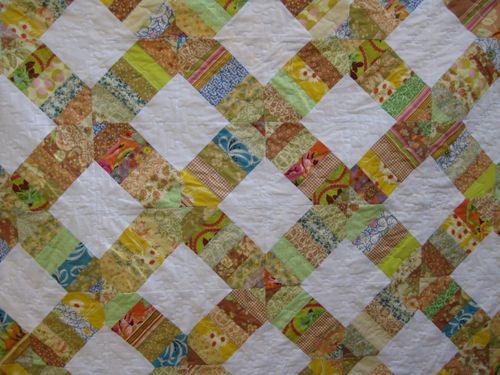 Here it is, much promised and much bumped off the post menu by hr and dqs7 (sorry)!  In all it's golden glory welcome to the quilt country of never ending sunshine!!!!!!!!!!!!!!!  To surely brighten up any shady corner of my sister's home!!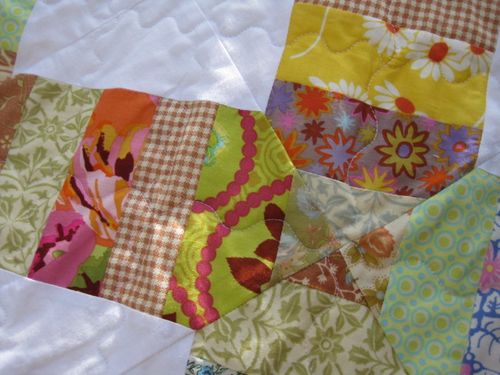 This one has it all........sun, sea and waves (check out the wavy quilting!!!!), very oh-so-useful when you live in a dully grey, rain sodden blighty!  A never ending holiday of a quilt!!!..................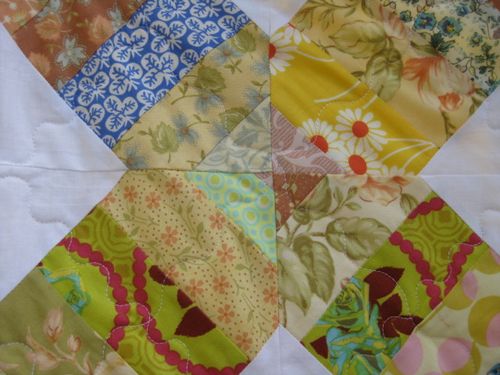 it has the x factor!!!!!!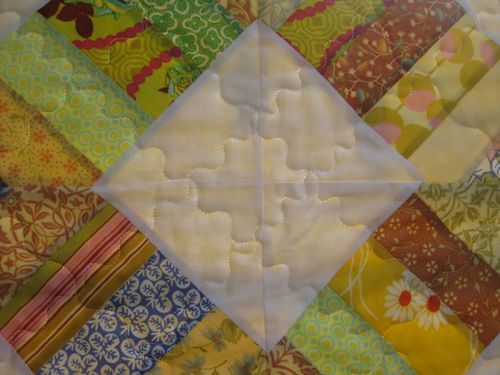 I loved making this, the design is fabulously easy and very lending to scrappiness.  I do hope my sister likes it.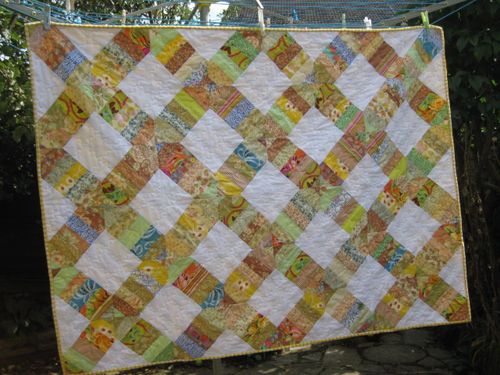 Of course my time is taken up by much else........pretty soon I will be practising law, for all the disputes I have had to settle for my two little darlings.  I am judge, jury, prosecution and defence in this house of law.  Most of the time I am not an eye witness, so have to rely on my psychic powers to fathom who is telling the truth in each accusation.  It is getting extremly difficult and I am doing alot of sentencing to the naughty stairs for several minutes at a time.  Does not seem to be a deterrent though..........any tips??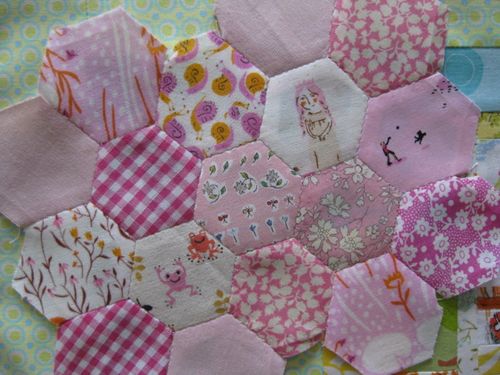 I have pieced together the hexagons for the doll quilt, now I am waiting upon delivery of one more fabric so I can complete the last little panel of this mini quilt jigsaw........I can't wait to see it all stitched up together!!