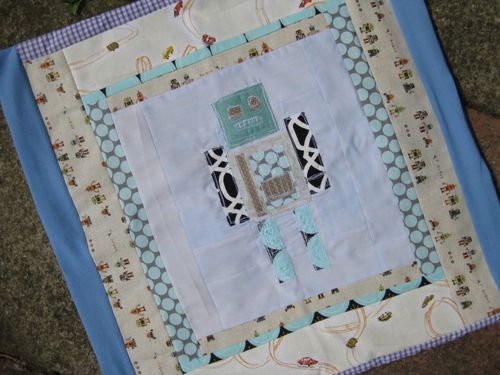 Ugly isn't he?????......my first little robot depection in stitch and timebomb of the peace treaty between husband and wife!
So I am asking YOU fellow stitcher and blog reader for advice!  The robot above is the centre piece of a cushion I made lovingly for my nephew on Tuesday - a present for his 10th birthday, happy was I in my stitching dreamworld until my husband came home from work and remarked it was too childish!!!!!......cue much keeping mouth shut in frustration lest I mutter something I regret in the grandest scheme of things. 
So in your humble opinion is the above too childish to give a boy of ten???????????  I try not to listen to my husband at the best of times but sometimes you just can't get what they say out of your head.  Asha says I should just ignore him and what does he know about sewing and taste anyway!!!!!!!!  What do you think??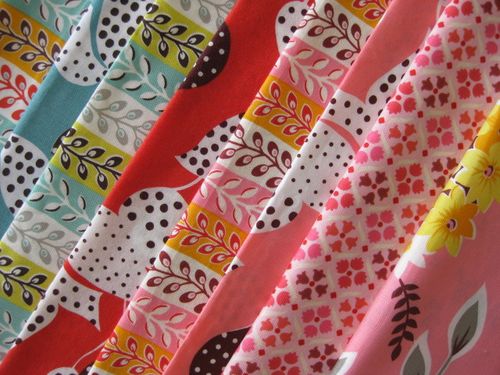 Ok, next on the menu - BRING BACK FLEA MARKET FANCY!!!!.  Above is a pic of what little flea market fancy I can find, there is a little more but it's hiding in my stash and I couldn't be bothered to look but you get the picture.  If you are interested in joining a campaign to bring the above fabrics back, join Penny's campaign NOW!  Just click on the button in my sidebar to take you straight to the live action!!!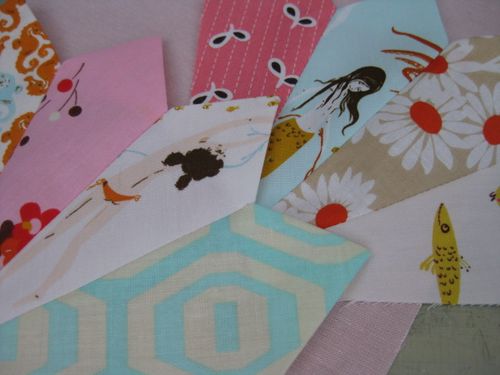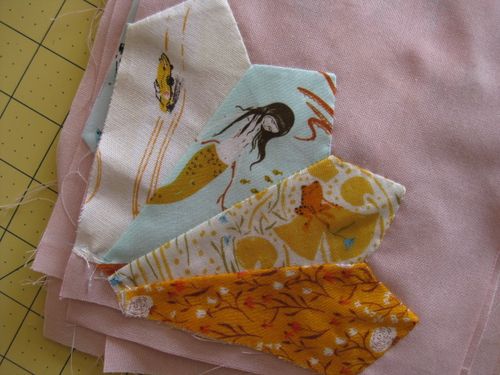 Dresden quarter blocks are swimming along nicely.......
Like mother like daughter (again!!!!!!!)