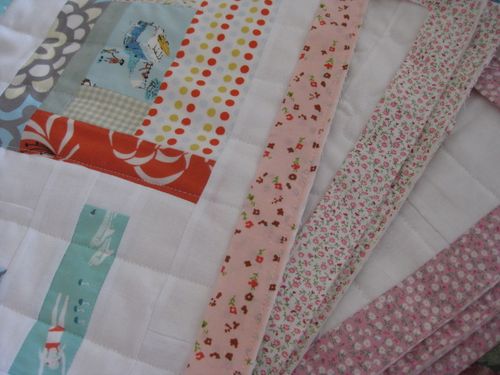 Today I have got down to starting to finish off a few quilts that I have had on the go since last week.  After a mammoth day at the computer yesterday sorting out my shop sandwiched between two!!!!!  x 3 mile walks to take and get the girls from school I am needless to say ever so entirely weary today.  Even my fingers don't (wont?) work properly today.  I am very ouchy and oh.....moany!!!!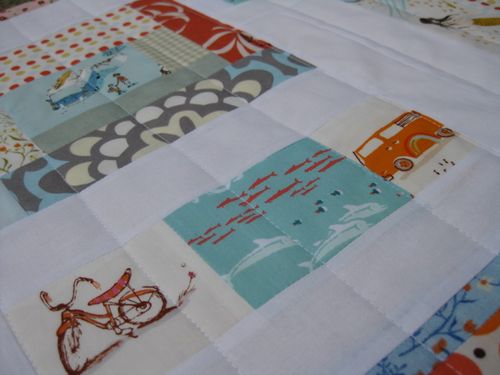 So I have been thankful to stitch on the binding to my queue of quilts, slowly (remember those fingers just aren't working anywhere near superbly).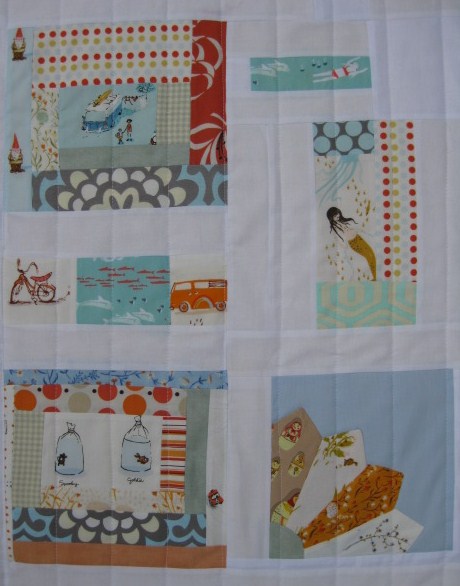 The first of these quilts was a return to making my mini for the Heather Ross mini quilt swap.  You may remember I had already got this quilt done early on, only for my daughter to quilt nap it on the grounds that I never make her anything these days.  I had to relent, she has a point.  I did get into the whole quilty/patchy/stitchy thing so that I could make lots of nice things for my girls.  Gleefully I would show them books FULL of all the things I planned to make them.  Then very slowly it seems my time has got more and more taken up with joining swaps and bees and the like.  So I think my daughter was only too right to take matters (ie. the quilt) into her own hands.  Back to square one, I decided to take on a fish/underwater them for version two as I remember my partner saying she loved the fish prints.  So lots of fishy swimmy stuff going on here.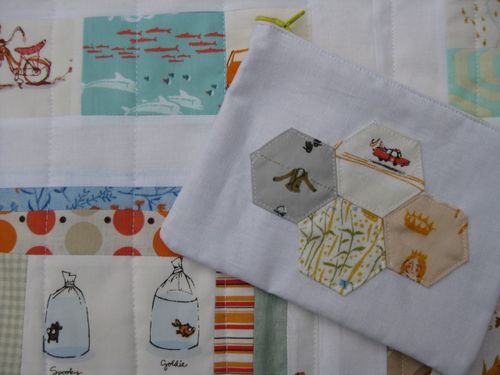 As part of the swap I also had to make a little extra to send with the quilt, so I made a little zippy, well you can never have enough zippy's or hexagons in your life can you?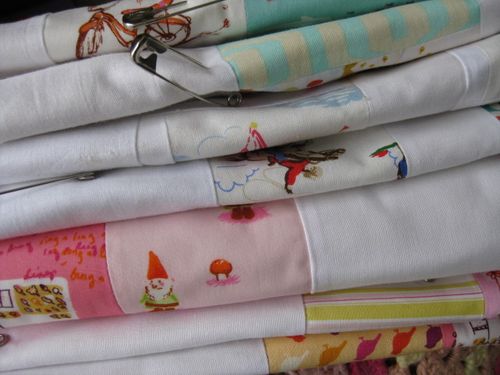 ........nowhere near finished though!!!!!