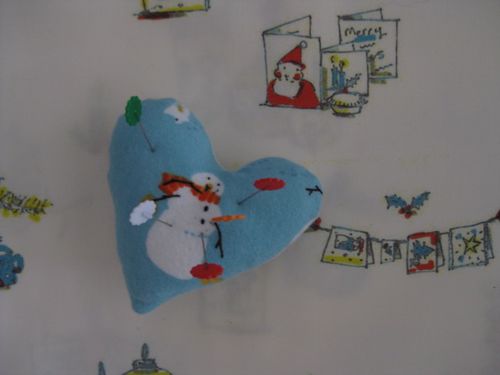 So with Christmas fast approaching on the express train to stress supreme, why not keep calm and stitch up a few seasonal lovelies?  I'm sure sticking pins into something soft and cushion-y will provide some much needed release from all the building holiday tensions.  Part of the fun of this time of year for me is getting out all those seasonal everyday items  from santa-esque hair bobbles to snowy scene mugs, not quite the full on decorating just yet - more a few seasonal touches.   Why not make a few extra stocking fillers too!!   Anyway, where's the tutorial????  Without further ado........
You will need:
This is super easy so no stress necessary:)
2 x fabric pieces around 4 x 4" each
Some toy stuffing
4 x 4" thick paper to make your heart stencil
basic sewing kit
a little smugness ( yes, it's that easy!)
First you will need to make a heart shaped stencil.  For this I used some copy paper folded in half vertically and on it drew half a heart shape.
Cut around the half heart with the paper still folded and open up to reveal a full heart.  
Pin stencil to your fabrics, draw around it and cut out your two heart shapes.
Put these right sides together, then pin and baste.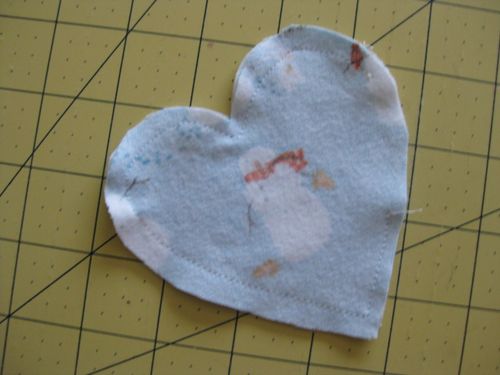 I used my sewing machine to stitch a quarter inch in from the edge all the way around the heart, LEAVING A 1" GAP ON ONE SIDE.  You could hand stitch if you like.
 
Snip the seam allowance at intervals all the way around the edge.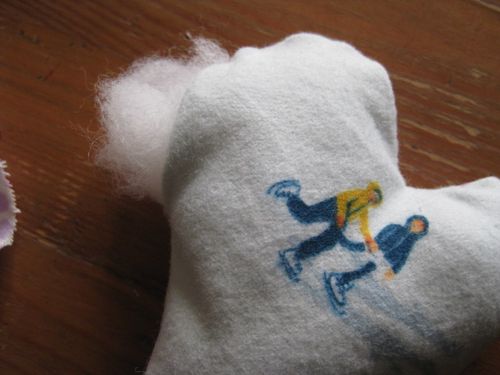 Turn inside out and stuff fairly voluptously - there's nothing worse than a skinny pincushion.  Please note the above and below photo's show a different cushion to the one I started with, this is due to forgetfullness in taking photo's whilst making the first pincushion.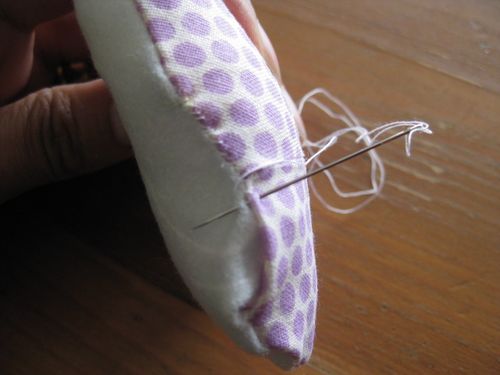 Now simply slip stitch the open edge to stop future stuffing leakage.  Then get your pins out and feel  very macabre indeed whilst stuffing pins into snowmen or skaters or perhaps....................
a little red or two???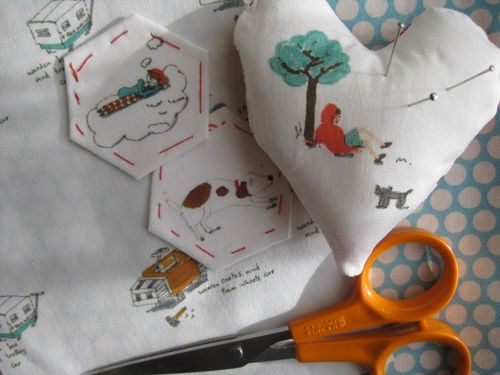 Talking of which it is winner announcement time (!)
Winner was selected by random integer generator.  Time stamp 2009 11 23  09:30:32
and the winning number is................................................30 !!!!!!!!!!!!!!!!
Which is the number with Tiffany's name on it
Tiffany selected my puppy dog's tails and cars fabrics, Tiff they will be shipping there way to you soooon!
TWO DAY ONLY OFFER:  BUY ANY TWO FAT QUARTERS FROM MY SHOP AND RECIEVE A FREE EMBROIDERY PATTERN OF YOUR CHOICE - simply let me know which pattern you would like in the message to buyer when you make your purchase.  I have approx. around 1 yard left of each of the fabrics so if you would like some it will be first come first served as once they sell out, they sell out.  I have no plans to order more at the moment.

Hope you have enjoyed today's instalment..............I really reallly realllllly enjoyed doing the giveaway, so there will be more, more, more giveaway's in the future!!!!!!
The next one will be in a week or two!!!!!
and it won't be fabric................it will be something made!!!
Regular commenter's will have the pleasure of an extra entry, some giveaway's may also be for regular commenters only, so don't be shy..........get typing, I love reading all your lovely comments, every single one.
Other than that, there will be more tutorials - including one for the blocky munki quilt I showed last week, more patterns, more how-to's!!!!!!!!!
In short there will be more ;)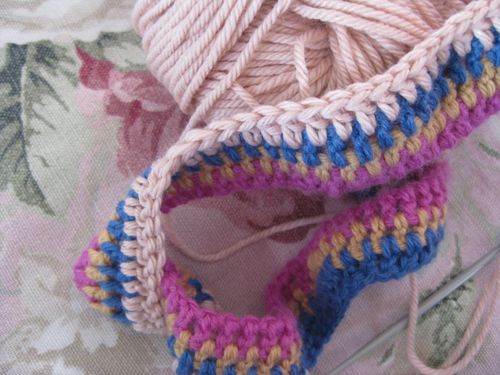 Now please excuse me whilst I catch a few hooks.............