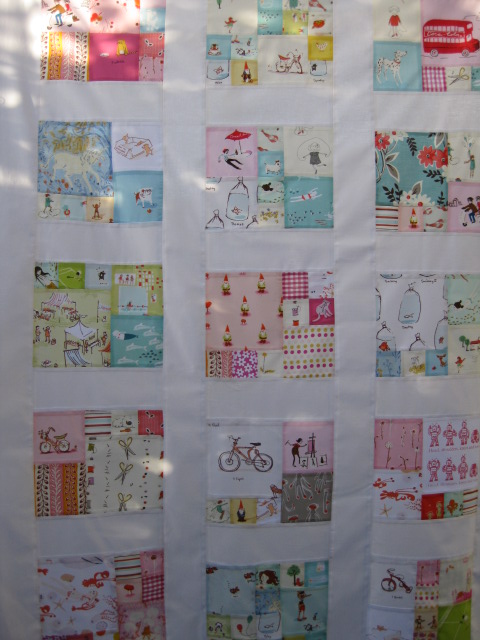 Thank you to all who wished my ache-y self better earlier this week!!!  I'm slightly better but have no idea why I am still completely feeling like I've run a marathon when I haven't.  I have been drowning away my narky sorrows into THREE beginnings of new crochet blankets, more of which soon.  Today meanwhile I bring you some photo's of a new quilt top for a certain bossy little lady of mine - you know the one.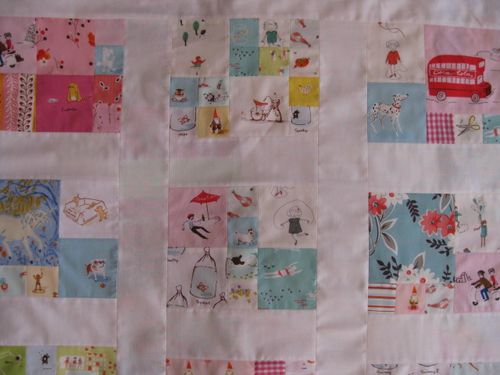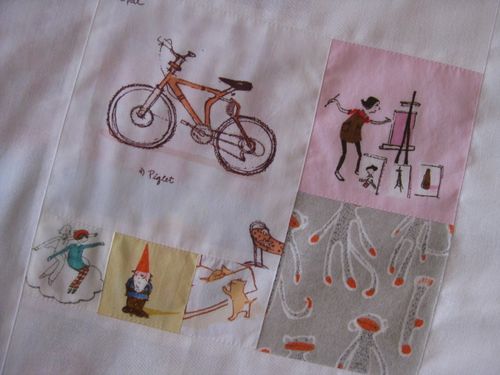 lots of munki, kitty and bike-y goings on.
For reasons of knackered-ness I am going to keep today's post short and sweet.   So here as promised is the giveaway.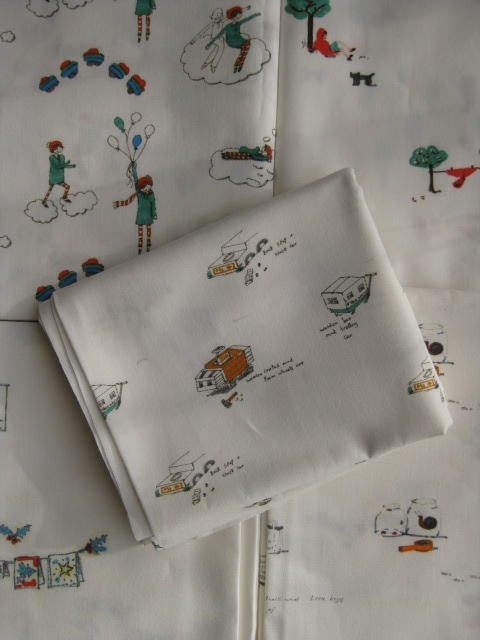 I am giving away the choice prize of any TWO fat quarters from my shop.  To enter take a look here, come back to this post and leave me a comment to let me know which two designs you would like for free!!!!  and also let me know what you would make with them.
For anyone who has already bought every single one of my designs (hello Katy!) you will instead be eligible for the special booby prize of something made by me instead!!!
You can link and blog to this post giveaway to claim an extra entry.  Anyone who has commented on this blog at least once over the last couple of weeks is also eligible to claim an extra entry.  So that will be a max of 3 entries if you link and have recently commented.
Otherwise strictly one entry only.
Competition closes 9pm -greenwich mean time - Saturday 21st November.
Good
luck
to
all!!!!!
Back soon with more quilts, tutorials, crochet and whoknowswhatelse!!
***************************************************************************************************************************
EDITED TO ADD - Sorry comments are now closed.  Winner will be announced soon!
***************************************************************************************************************************