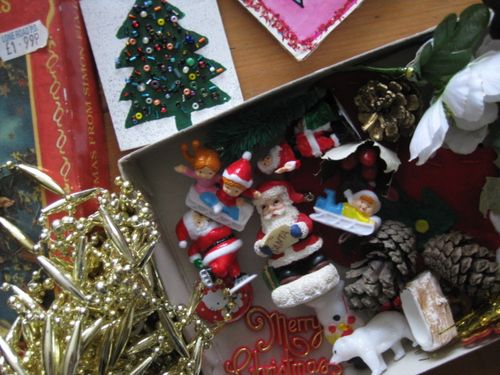 More decs are being pulled out from the shadows of the attic and finding a home glossing up a dull corner or shelf (and there are many!)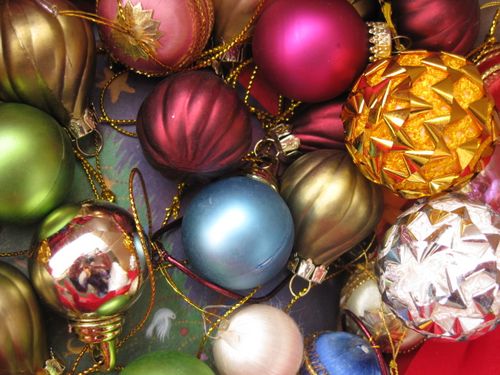 A baubly pick n'mix of M&S and vintage bits picked up at 80p for a splendid bag full!!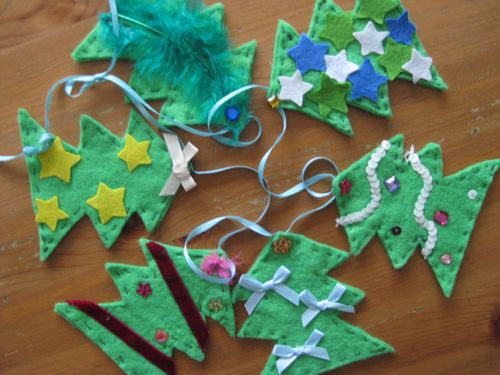 The home made garland collection has many members.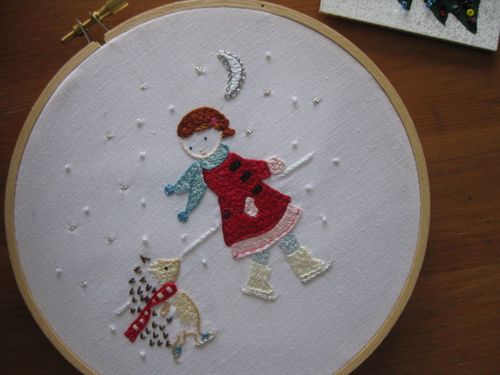 I was such a lucky ducky to recieve this highly coveted emroidery by the supreme stitchy talent that is Georgia Mcdonald.  This was from the 'hand stitched embroidery' swap group on flickr, you can click on the link in my sidebar if you want to find out more about the group.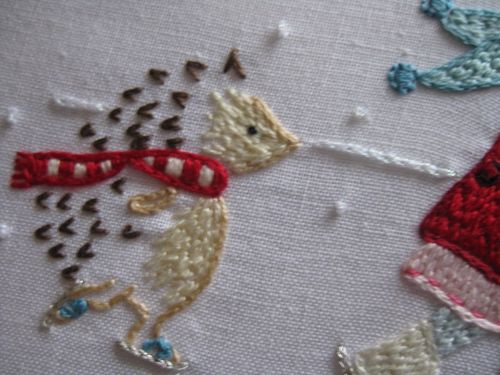 The stitching is amazing!!!!!  This is definately going to be hung up year round but I just wanted to showcase it here as it perfectly fits the season.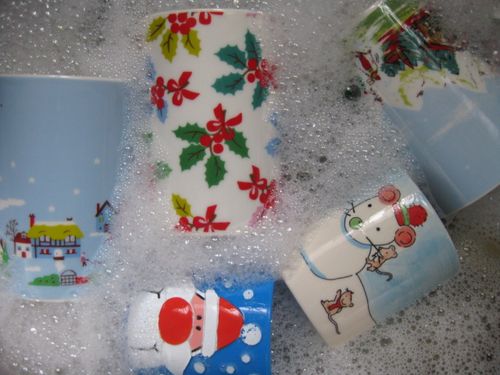 The festive finery has found it's way out of the kitchen cupboards!!!  Lots and lots of time will be spent washing up, might as well make it pretty and seasonal with a jolly mug or six.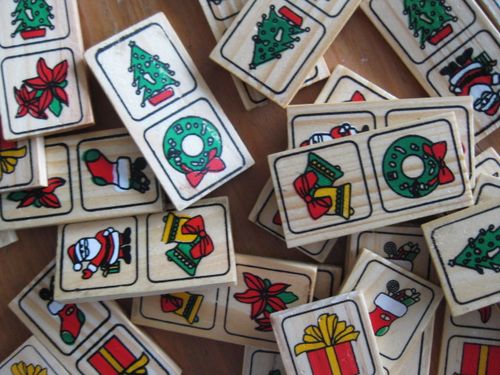 Lots of time will be spent domino-ing!  Little miss C's favourite (as long as she wins).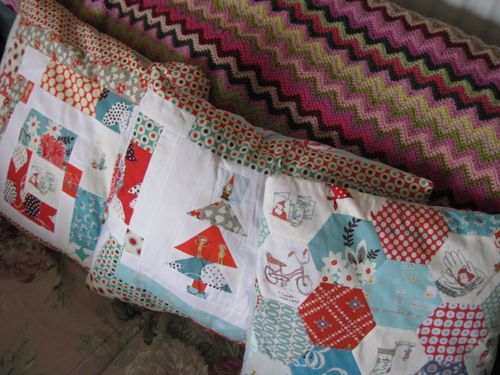 Lots and lots of time will be spent 'bum on sofa', admiring my stitchy handiwork.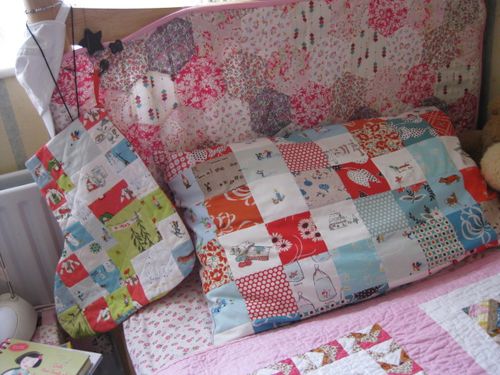 And even more mum-ily smugness will be felt in the girl's bedroom as they enjoy their Christmas pillows and stockings each night.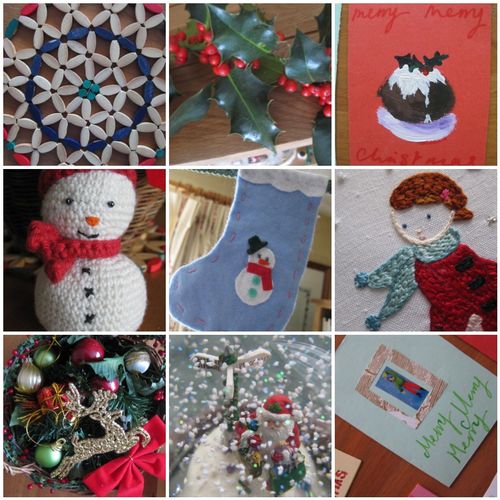 And so I shall leave you for a time dear reader to wean my self from the computer and spend time with my family, playing the games, being the waitress, reading the books and of course.........
 
 .......... crocheting, embroidering (sneaky peek in the bottom right hand corner of the above!) and knitting (pointsetta's  see above top right) and planning for next year, whilst watching 'Bad Santa' and drinking rouge limonade!!!!!!!!!!.  Who knows how this blog will return? will it remain the same????  will it return at all? will you return at all??
You'll just have to tune in to find out!
In the meantime those with an attack of the withdrawls may wish to read this blog from it's beginning!
    Have a wonderfully happy Christmastime  !!!!!!!!
      and by that I mean  absoutely spectacular and brilliantly sensational and more!!!!