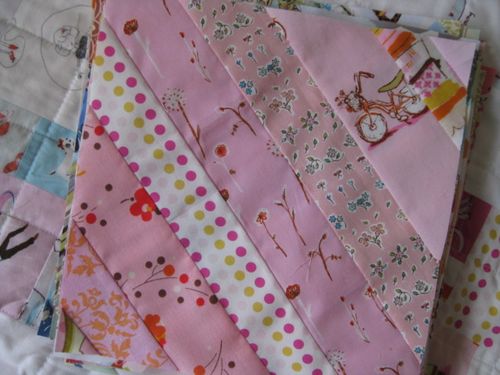 On the menu for you today,
strings, felt applique and some knitting.  Otherwise known as a casserole of craft.  Without further ado, let me bring on the strings!!!!!!!!!!!!!!!!!!!!  Warning; the next image is a bit string heaavvvy!!
 
So here is a little problem of mine.  I recently decided to make a string quilt to use up some of the endless howdidtheygethere scraps.  I LOVE strings blocks but for some reason I forgot that I (whisper) don't really like string quilts (don't hit me). 
You know the ones, with the classic square diamond formation.  I know lots of people love them so I AM going to give the strings a go and make one but in the meantime I thought I would play around with other string layouts and came up with the above.
1) diagonal string coloumns  2) string bargello  3) string in zig zag and 4) stringy trip around the world!!!!!!   What do you think???? any favourites  I know there  is alot of string-per-photo and you might need to lie down after looking at them (sorry!)
btw I used Rachel's super,super duper block o'strings tutorial.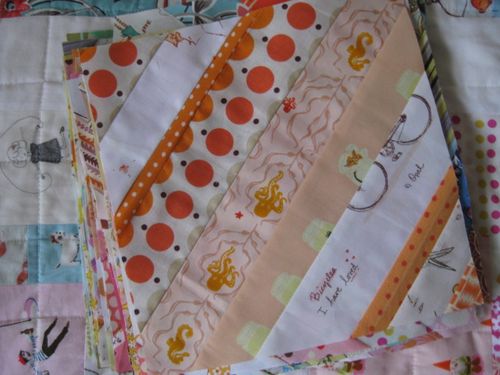 I can feel my heart melting a little........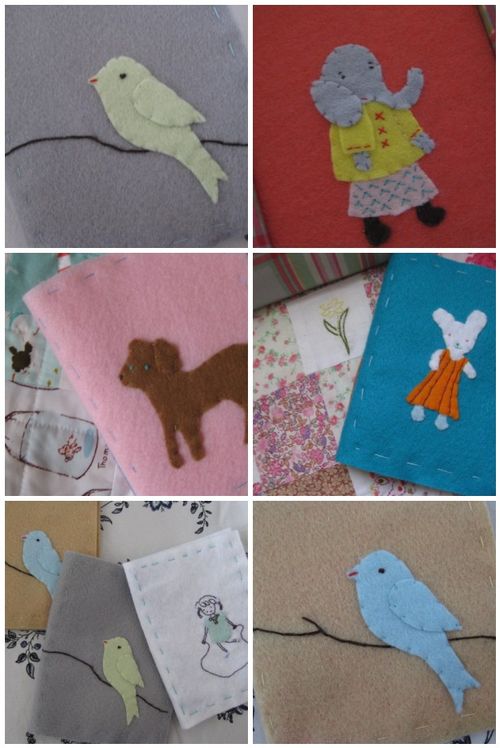 Alot of last week was spent doing felt applique.  Most of the above were made using Kata Golda's new book.  Mostly they are felt covered handmade (by me!!) notebooks and a third of them have been swiped by two little alwaysdrawingandwritingcraftylittlesoandso's.........
Did you see this cutie little version of my 'girl on a tree swing quilt' by Danielleg71...........oh so cute cute cute!!!!!!!!!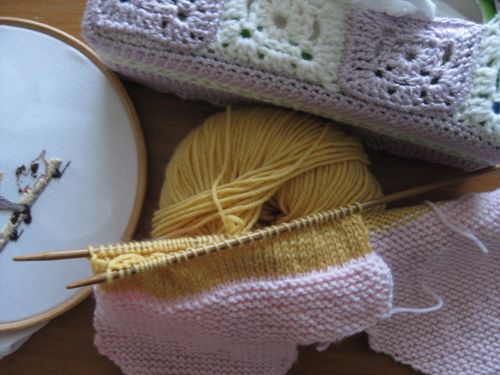 I have made a tiny bit of progress on the knitted thing I am making, it has only been unravelled completely due to dropped stitches FOUR times (at the time of writing).
So while I go and probably drop a few more, let me tell you........next week will be my BLOg-aVerSArY!!!!!!! and the theme of the week will be give give give.  No details yet but first post will be monday or tuesday and you might want to hurry along for something kind of limited...................