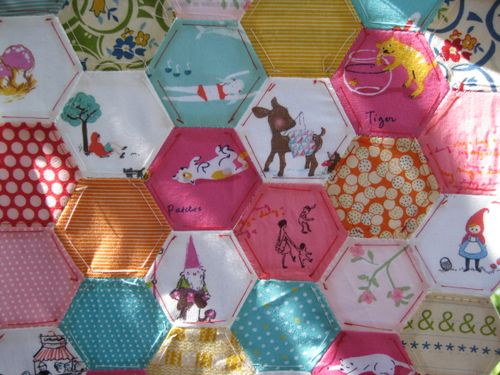 With summer fast approaching, I've been thinking about the kinds of projects I am going to be able to manage with two little havoc makers in tow.  An increase in noise levels and decrease in what is the rest of the time my space does not make for easy quilt making.  Try working out the quilt maths whilst simultaneously answering a 6 year old's questions on the existence of zombies (that 'Shaun of the dead' has a lot to answer for).
The answer is going to have to be smaller projects involving (to begin with) lots of hexagons and I am on the lookout for interesting tutorials for things to make with my hex's. I'd love to know of any tutorials you can think of that might lend themselves well to my many hexagons that need a home.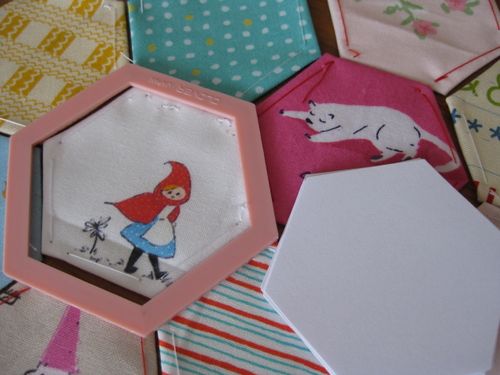 Anyway, in case you are curious, this is how I currently make my hexagons.  I use this cute little plastic hex template.  Draw around the inside of the frame to make your hex paper pieces and around the outside to cut the fabrics!!  Easy!  This template came in a pack made by Clover and I I love using it.  Btw - the cute little red and deer fabrics are from here.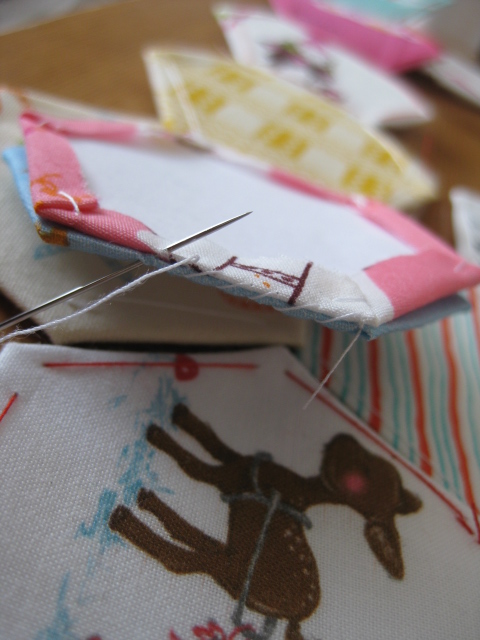 Once I've sewn my fabric hexagons, I stitch them together in vertical rows like this....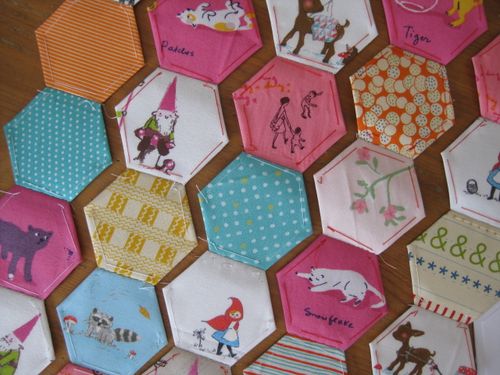 ....and then join the rows together to make...................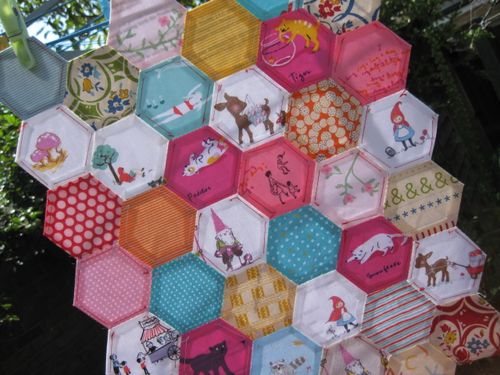 ??????????????????????????????????????????????????????????????????????????????????????????????????  Don't actually know where to go with this and I would love your idea's.
Seen any interesting projects on your travels around the internet waves??????  I'd love to know!!!!!