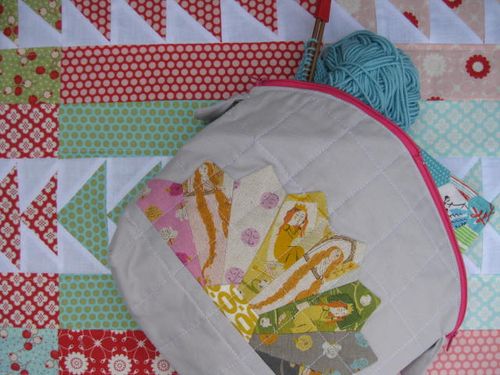 Half a dresden plate and half a hexagon are all that is needed to decorate a roomy clutch of a craft bag that lasts all weekend for instant on the go crafty-itis.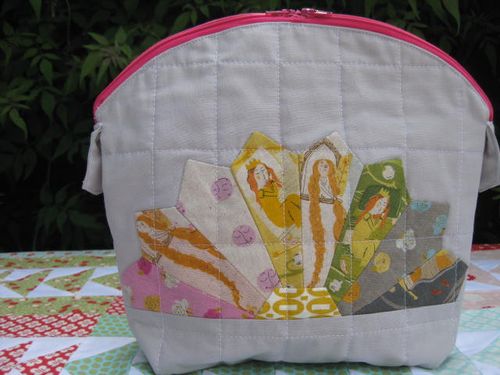 Houses 10" x 10" of emergency supplies, so I'll never be bored again!
Dresdens made from Far far away 2 fabrics by Heather ross, main fabric is Kona solid in ash.

Quilted in grid format!  Though unfortunately this means poor rapunzel looks as if she is trapped in some fairy tale jail.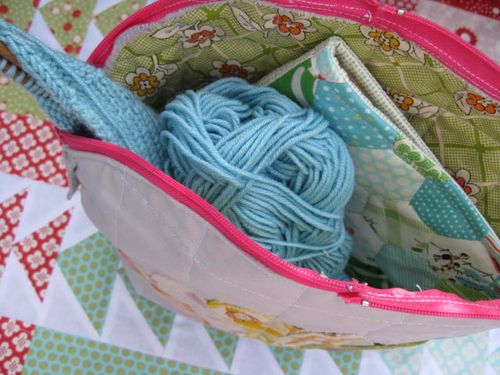 TWO zips ensure maximum open-i-bility!!  Lining fabric is from the new 'Punctuation' line by American Jane.
Now, take a second look at the above picture. 
 Tommorow I will have a tutorial for the 'thingy' made from the hexagons BUT you will have to wait until then to find out what the 'thingy' is and if you want to make one in the first place*
*HINT - if your name is Heather and this is your blog, you might quite like the tute tommorow.
See you then............................