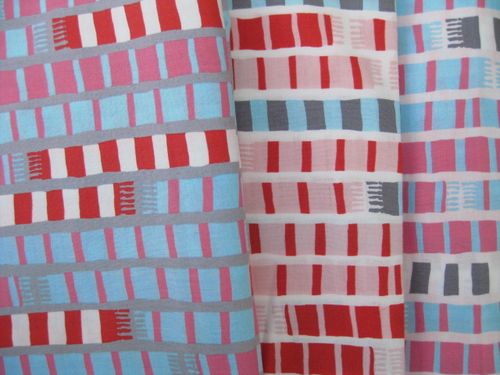 Here is the penultimate episode in the epic(ish) mini series that goes on and on about how the pips came to be.  Today's slice takes a behind the scenes look at what kind of thoughts were going through my head when I came up with the scarf stripe print and who the heck designed the selvedge.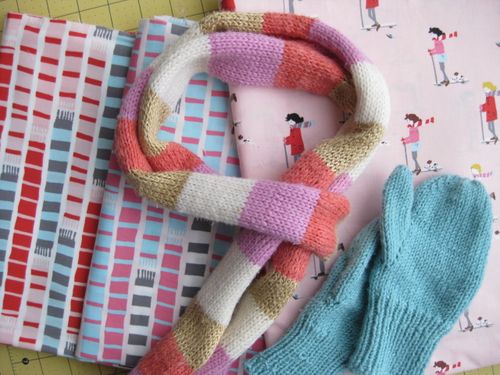 If you have been following along, you will know that in short - I knitted a scarf or two.  I invented the scoot girl embroidery on a snowy day so she ended up wearing a stripy scarf.  I dreamed up the scoot fabric and the girl still had her stripy scarf on.  When it came to designing co-ordinates, I still had stripy scarves on the brain.....  
It was pretty much a no brainer where to go with this one, as you can probably see from the scoot print above - all the scarves are flying in the wind and are horizontally placed so laying the scarves across the fabric into a stripe formation for the co-ordinate took a very little amount of imagination.  The design was completely drawn up in illustrator from scratch using the 'view grid' option to help keep those lines kind of straight and took probably the best part of a day.  Pretty painful in it's labouriousness but the end result was well worth the hours spent.
One of the things I love about this print is that the scarves lie down the LENGTH of the fabric not the width.  So if you wanted to use this print for borders you won't get chopped up bits of scarf halfway across - genius.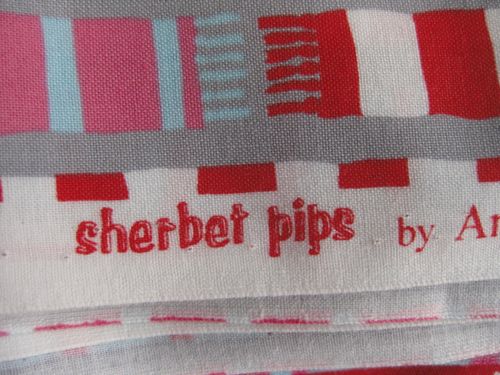 The typeface for the 'Sherbet Pips' logo on the selvedge was drawn up by none other than Alison Scully who is in fact one of the Urban Chiks!
Alison was responsible for overseeing my development whilst I designed this line and if it wasn't for her timely input I probably would have ended up designing an entire line of lead prints with no co-ordinates at all.  All the idea's and elements came from me but it did take a bit of pointing me in the right direction to get there.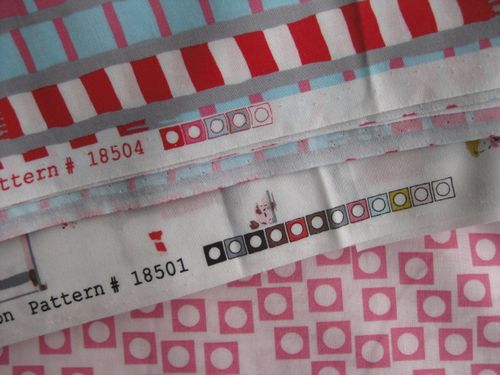 The swatch colours on the selvedge are showcased in the form of the design element taken from the 'Playdot' print.  A fun little detail that I knew nothing about until I saw the fabrics printed up.
So, one more episode left.....
Then, I hope I have something new to show you ;)
KEEP WATCHING....