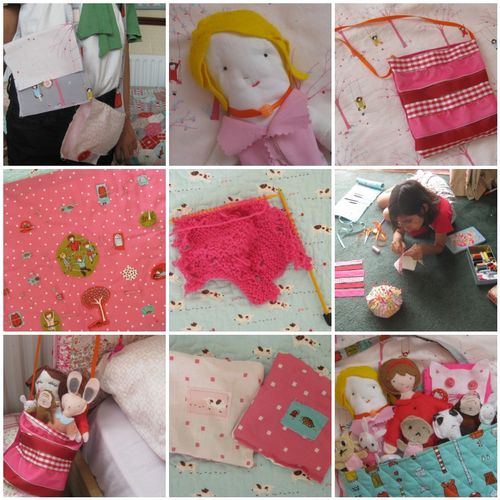 With only one week left until the girls go back to school, I can very safely whisper that this summer has been a conveyour belt of crafty productivity.
It has taken us years to reach this stage, with previous summers being full of the little tykes attempting to sprint before they could crawl when it came to playing with sewing.  At last, they can sew all by themselves and I no longer get roped into practically making their projects for them after they give up frustrated by their lack of skill and practise. Yippeee!!
All of the items in this post (apart from the little apples doll and one felt rabbit) were made in their entirety by my girls with very little help from me.
Miss C summed up the general mood last night thrilled by the rush of realising she can sew fabric together and make stuff she can use.  The stuff in this case being her new invention - shoulder bags made from 3 charms squares (her own idea) - see pic top left.  She. was. elated.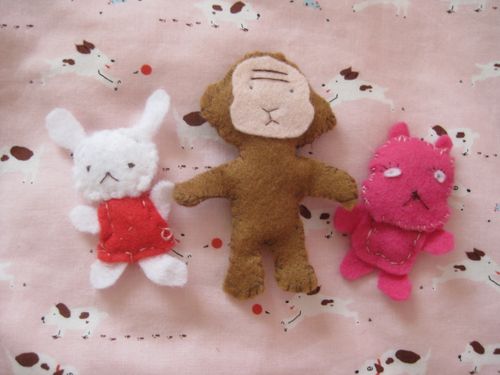 What I love most about kids sewing is the character they inject in their projects, I squeal when I look at the expressions of these little figures above ( all made from projects in the book 'cute stuff').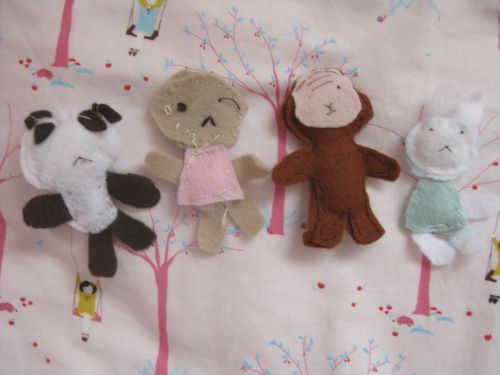 And these made by C, who knew one eyed cats (yes that is a cat) could be so adorable?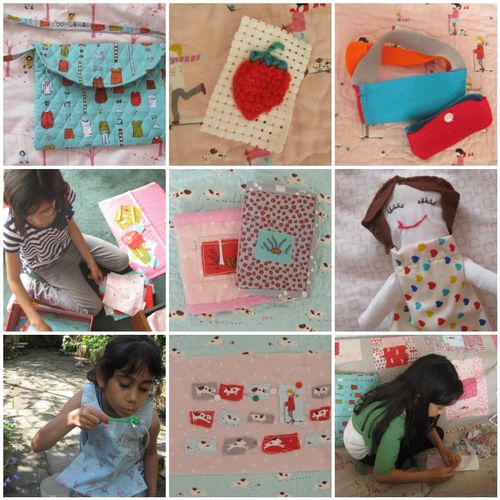 Five weeks full of making needle books, lavender bags, knitting, cross stitching, dolls, handbags, purses and even making a knot in a drinking straw and using it to blow bubbles out of (bottom left above)..............the imagination ran riot.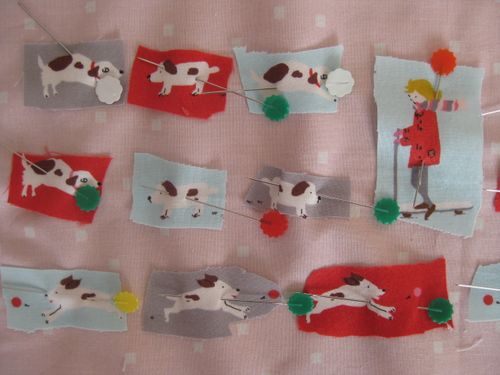 This is little C's version of a ticker tape quilt, she cut, pinned and is currently stitching this together - I think she has a particular favourite fabric of choice......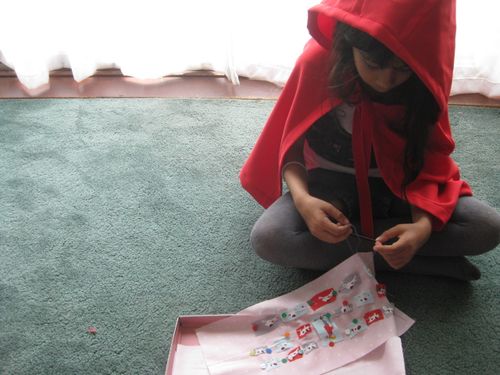 So that's me right now, living the crafty dream (for just one more week).
BTW - this post was completely the idea of my daughters because they are convinced you want to see all this stuff they made.  
One of the main strategies that kept them stitching this summer was ' mummy, if I finish this will you put it on your blog?'
So if you do feel so inclined please let them know what you think - I'm sure they will log on later to see if anyone has taken a look....