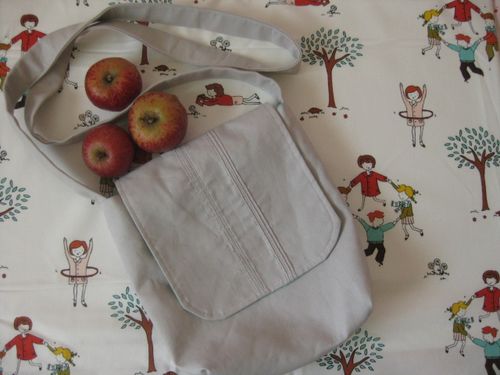 Outside - it should be autumn but instead the sun is shining and it feels like September is pretending to be August (or maybe they just swapped places this year?).  I don't think the plants in my garden know whether to shed their leaves or spring into bloom again.
Inside - I have been stitching up this little girl sized handbag for miss A, who informed me one night around 8PM that she NEEDED me to make her her very own lady bag for the next day.  She didn't get one for the specified date but I did manage to stitch this one up a few days later ( I used this pattern).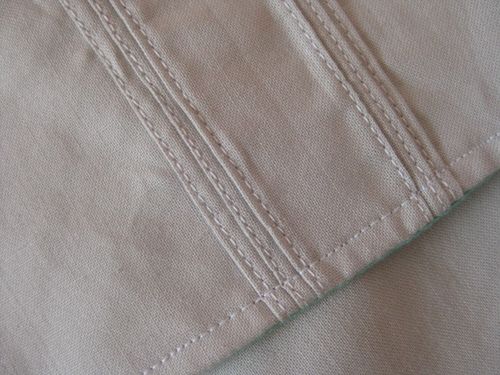 My favourie detail has to be the pintucks (can't believe I didn't botch those up).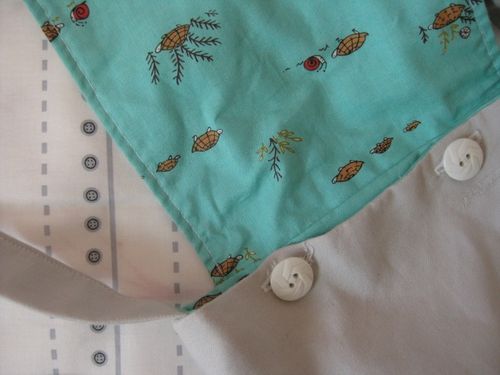 I decided to add a few buttons to provide extra security against losing those precious trinkets within.....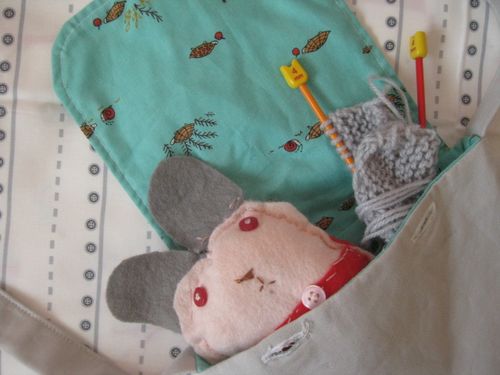 You know the kind of things I mean.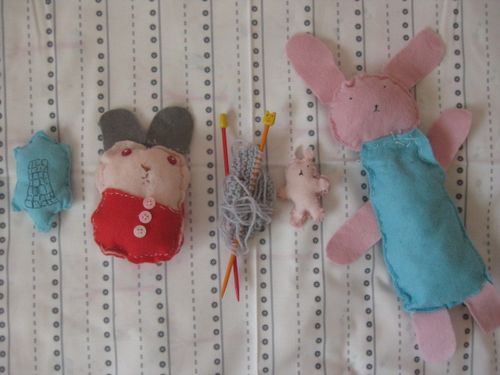 Miss C has been very busy knocking out a few more turtles, square bears, mini bears and huge rabbits (miss A has been to busy doing her homework).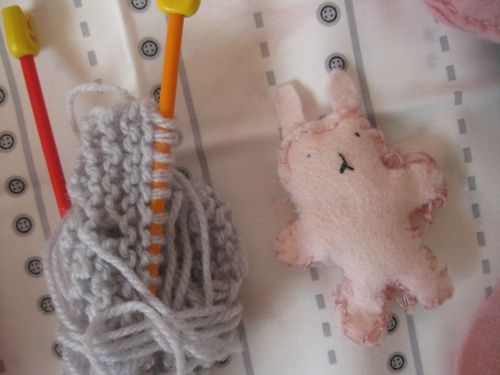 I have a special fondness for this little fella.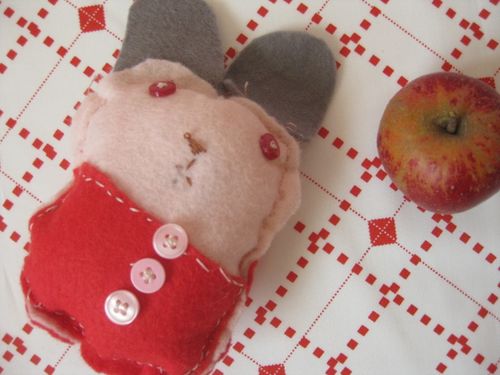 Not to mention mr square bear.
Just don't tell miss C that I play with her toys while she's not at home ;)