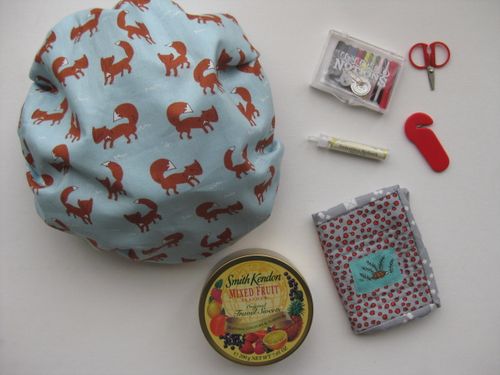 Still here, still thinking up new essentials that must be packed.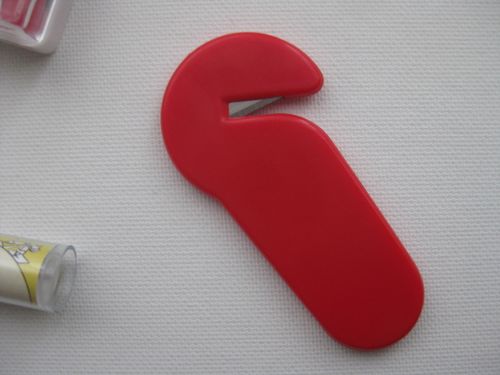 Firstly the solution to the problem of what to use in lieu of scissors on the plane (for the record, I had to dispense of a really good pair a few years ago whilst going through airport security, so getting this sorted is important to me).  Cue a special thread cutting tool, sent to me by the packing solutions whizz that is Katy.  Perfect.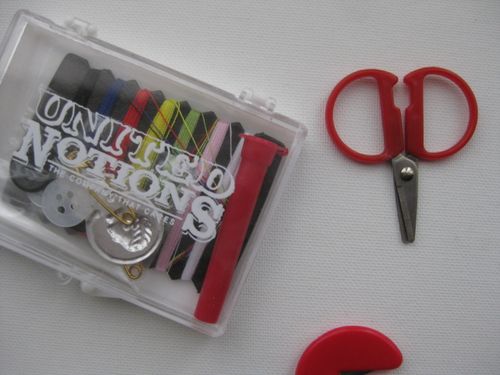 and just in case.......a back up pair of super small scissors I found nestling in this travel sewing kit I got from last market.  Between these two I think my cutting issues are safely taken care of. Tick.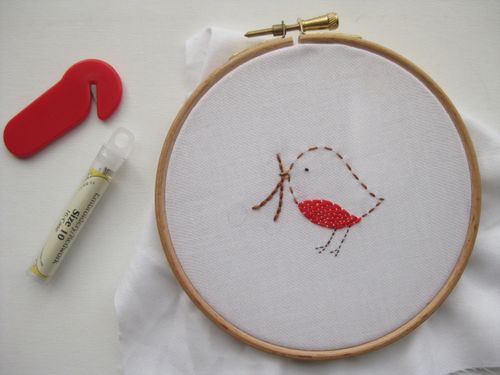 What to do on the plane apart from teaching crochet.  It's been a while since I tackled any new embroidery, so I've sketched out a few festive images to keep myself busy (and couldn't resist starting stitching whilst I was supposed to be packing....).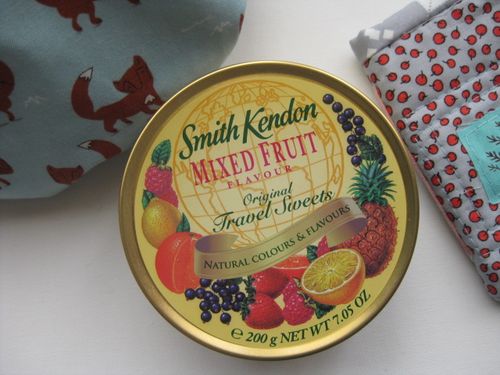 Proper old fashioned travel sweets in a tin to stop our ears popping on the plane.  V. important.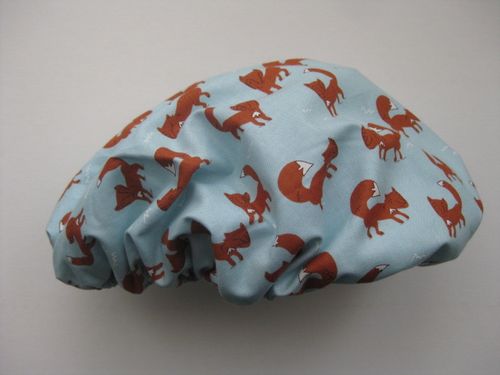 And finally, I spent a good hour yesterday stitching up this shower cap cos I'm too lazy to wash and style my hair everyday.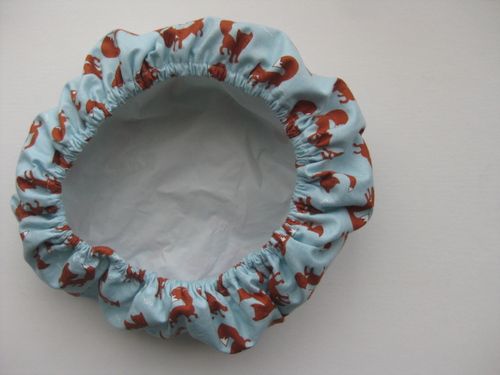 Actually, I upcycled the waterproof lining from my old shower cap cos the elastic had gone, so this was pretty straight forward to do.
BTW. if anyone knows of a good online source for buying waterproof lining, PLEASE let me know, I've been looking for a while and can't seem to find any.
Two more quick notes before I go,
Thank you for all your comments about the travel needlecase/zip pouches :))) I will certainly get a tutorial up for them when I return.
I'm closing my Etsy shop later today (in a few hours), I'll re-open in a weeks time so if you need anything now you know what to do.
Many thanks for all the well wishes for market, I don't actually have a booth this time but if you are going to be there I will in attendance in the Moda booth so stop by and say hi!!  No market updates from me until I return, so I will see you in a weeks time.
Eeeeeeek that seems like a long time in blogland!!!!!!!!  Have fun!