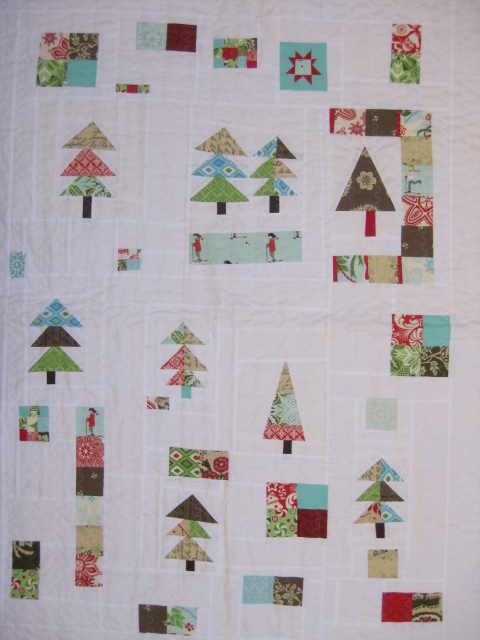 One last quilt finish to show you for 2011, another wintery quilt started in April and abandoned midway through the binding stage on to the to-do-when-I-feel-like-it pile.
This is the first time I've completely improvised the piecing of an entire quilt - I began by making random free pieced tree blocks, then stitched up a few blocks and strips using squares of the same fabrics and just the one teeny star block.  To piece up the quilt, I laid out all the blocks in a composition I liked and then filled in the blank spaces with strips of white solids (leftovers from other projects).
I stopped when I ran out of white strips and this is my one regret for this quilt, I really should have gone bigger.
But I love it, love love love the randomness and playfulness of it's character.  I am someone who loves the wonky and scrappy as much as the straight and orderly.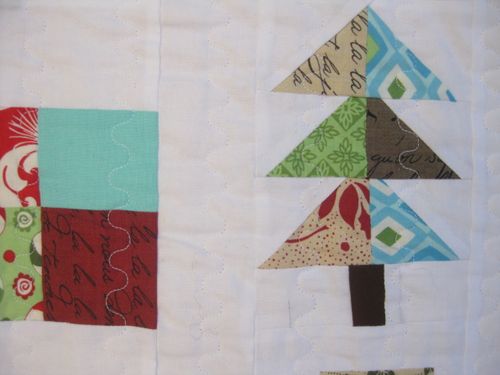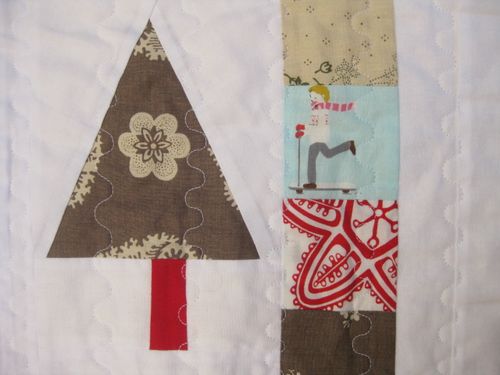 To quilt I used a decorative stitch on my machine and stitched vertical stripes.  This is a quick and easy way to add one last dimension of pattern to the design.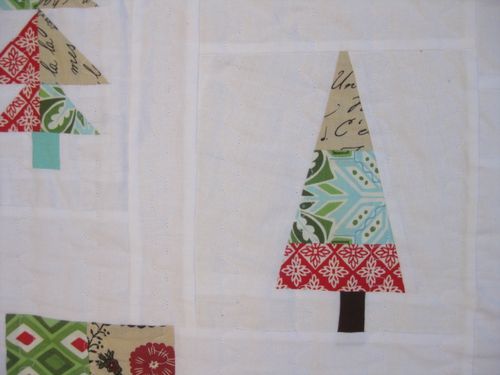 Fabrics used were Flurry by Kate Spain, Fa La La La La by French General and of course those scooting Sherbet Pips.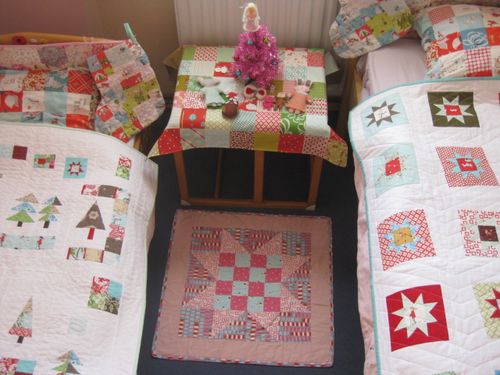 This quilt will be covering up a little elf sized person I know this winter (although I'll be borrowing it intermittently to cosy up on the sofa).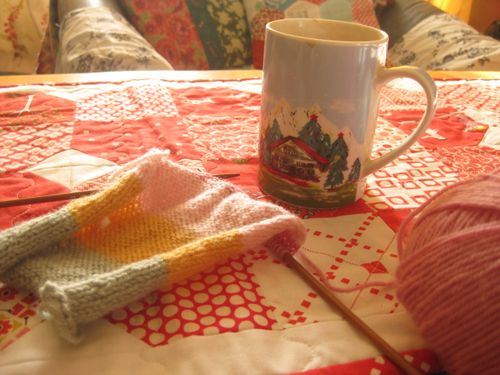 Meanwhile I've cast on some stitches and began knitting with such earnest that I've already snapped one of my knitting needles (good job I had a few spares knocking around).  
And that dear readers brings to an end my posts for this year.  I'll be taking a short blog break for a couple of weeks-ish and should be back in the first week of January.
Have yourselves a truly merry and memorable Christmas season, may your favourite Santa kiss you under the miseltoe (and hopefully help you with the washing up too).
Until next year!
xxx