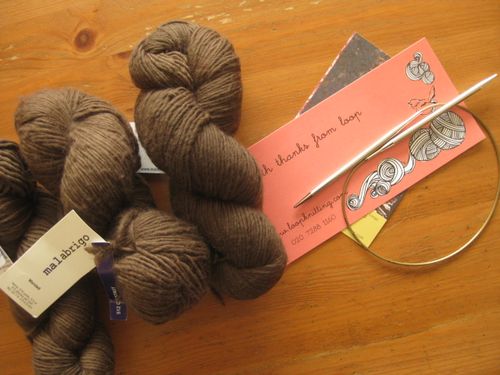 I got some yarn mail yesterday - Malabrigo in Chesnut and my first ever pair of circular needles, purchased from Loop - all ready to knit myself up an Eternity cowl.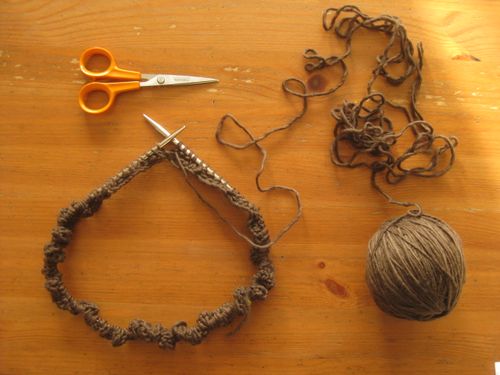 I wasted no time and balled that wool right up.  So far it's only three attempts to cast on and knit the first row....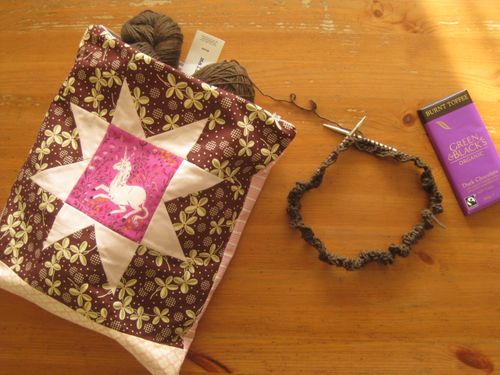 But I'm getting there with the help of of the dark stuff (you've got to love it when your choice of chocolate pick me up matches your project bag).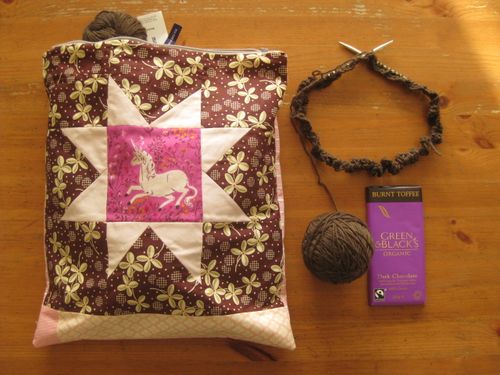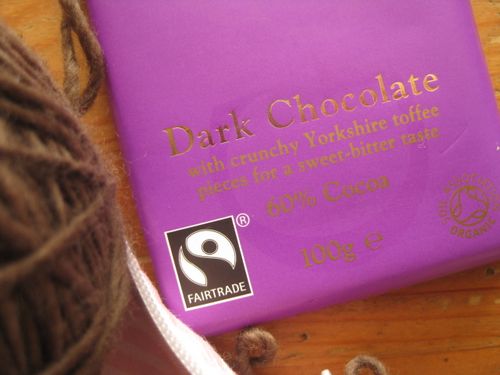 I'm feeling highly scatterbrained today so I'm definitely in need of a little burnt (yorkshire) toffee dark choco treat to get me through the next few rows.
Fancy a piece?