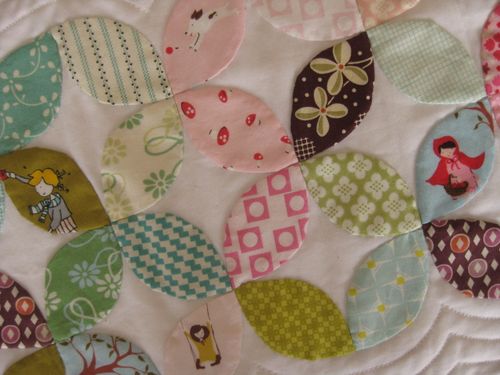 I started sewing up some of these petals into something finished and made up this cute runner for my table.  I wanted a quickie project to see how I would get on with appliqueing these and I'm glad I started small.  I made the mistake of pressing the petals into shape, removing the papers and then pinning them all at once onto the background.  Not a good idea, as this took a lot of re-pinning as the sides gradually lose their pressed edges.  Next time, I will deffo be remove papers and pin as I go, lesson learned.
I have lots more petal-ling planned as these are a perfect pick up and put down evening project for when you really want to pull your sewing machine out but you know the family will start moaning about you being obsessed with sewing and you don't really want them reminding you because you know it's true anyway.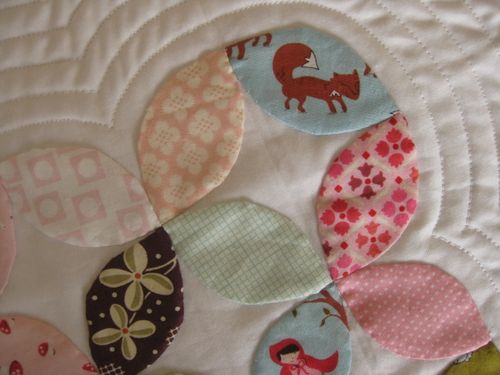 I did a little echo quilting around the applique which looks quite fanciful since it's curved but was super easy to do.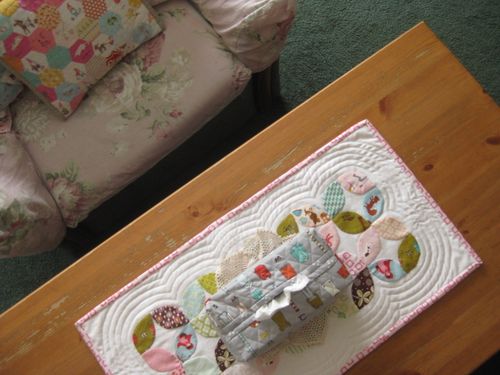 I love how the quilting pattern looks kind of ripple-y.  Yes I planned that.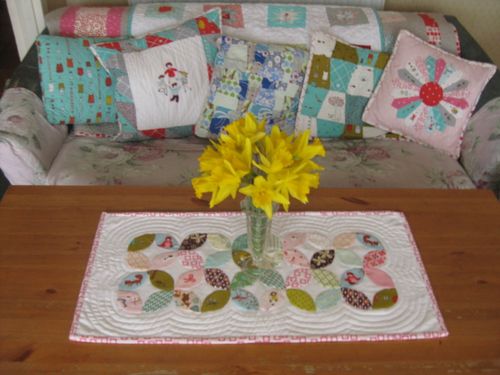 I'm pretending spring is here even though it is dreary and rainy outside.  Inside my house (and my head) it is blooming.