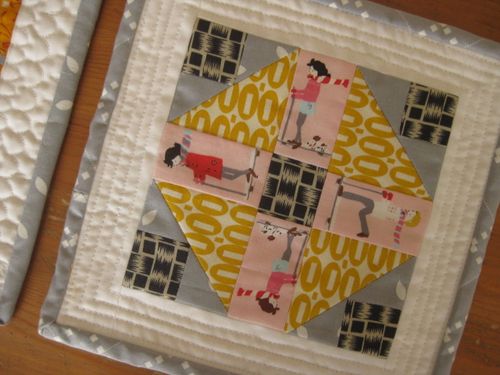 I finished sewing the binding on a couple more mini quilts to hang up behind my computer, the block used for the one above is called ducks foot and I will definitely be playing with this one again.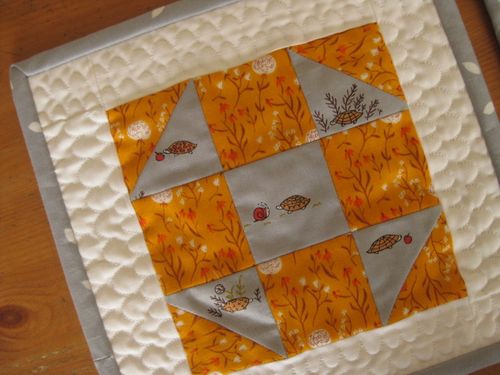 This one is the good old shoofly, I've never shooflied before but I definitely want to shoofly again too.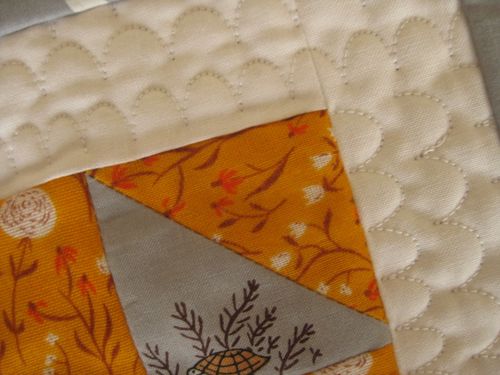 I loved playing around with the quilting on this one, I really wish I had a bigger sewing table so I could do this kind of thing on larger quilts without the palaver.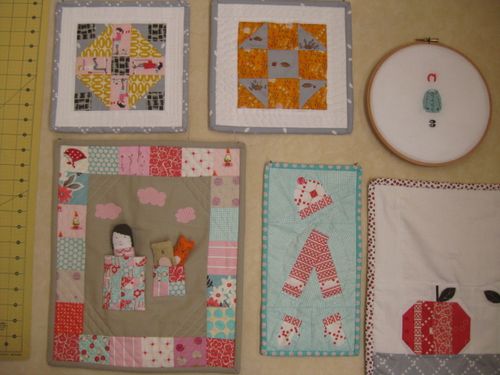 Here they are hanging out with the other minis, nothing really goes together with anything else but somehow that's the point.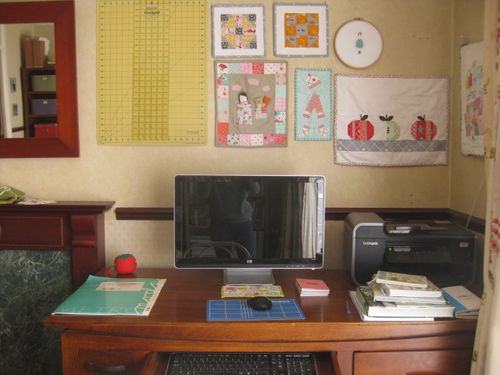 My little work cubby is looking so much cosier, which is a good job because I'm spending most of my day here today catching up after my little bug holiday.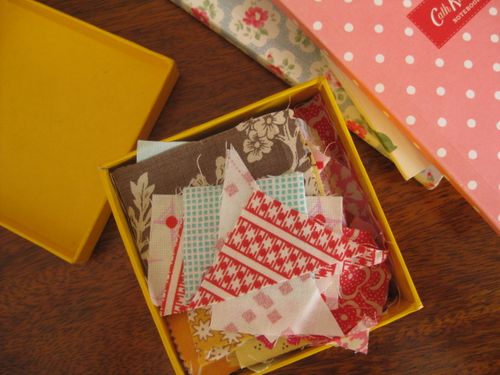 Keeping me company today, is this little box of fabric scraps.  I always need to be in whiffing distance of fabric especially if I can't sew all day, it keeps me working hard so I can earn a little sewing time later this week.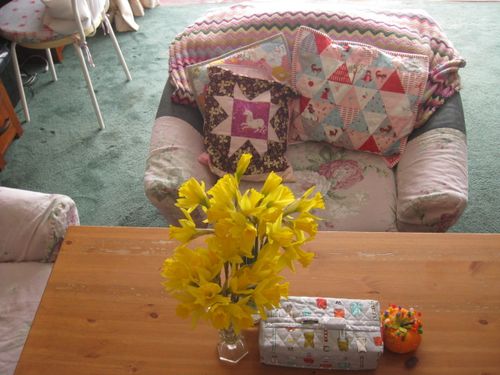 I'd much rather be sat here though beside my new daffs on MY sofa - do you do the MY sofa thing in your house too?  you know the one the kiddies must vacate if you walk in the room with a cup of tea ready to sit down?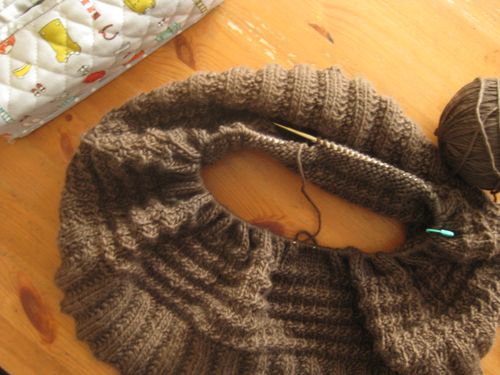 Lastly, on Friday I had to grit my teeth and take a deep breath whilst I frogged about 20 rows of this baby.  I'd messed up a few rows earlier on and they were becoming more and more obvious the more I progressed.  Luckily things went smoothly and my little cowl is looking so much healthier.  A few more days and I should be done :)