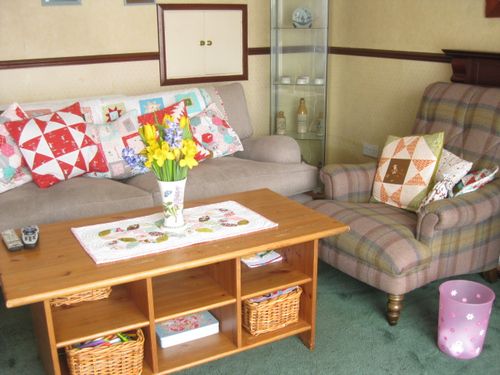 Today I am going to admit to a deceit.  For some time now readers I have been untrue....................I am so sorry to reveal that I have been hiding my embarassingly pink and flowery plastic bin.  Oh I am so ashamed of being ashamed of it's ugly-plastic-ness, I have tried to fool you by removing it from the scene whenever I snap my photos and that is because this bin is just not me - this bin does not say 'hello, I am the bin of a quilter' and because of that fact I tried to deny its existence to you.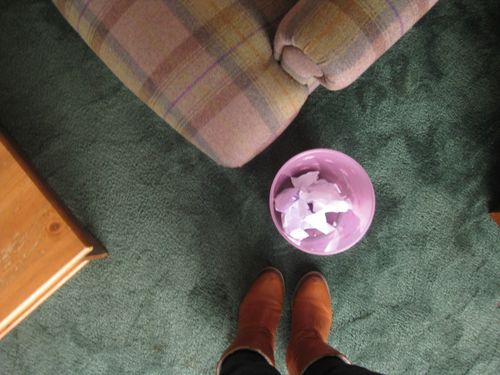 Sigh. (hangs head in shame whilst snapping this photo).
You see, the me in my house is all about the fabric-ness, the patchwork-y and the pretty stuff of life - the cushion-y goodness, the flowery sweetness, the stitchy-stitchiness everywhere.......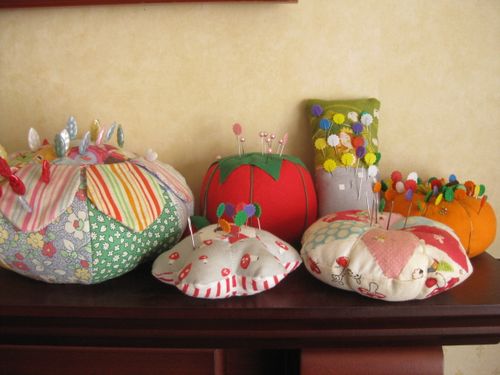 Even displays of 'gosh! look at how many pretty pincushions I have to stick my pins in'
So.  No.  More.  It's time I tackled this problem.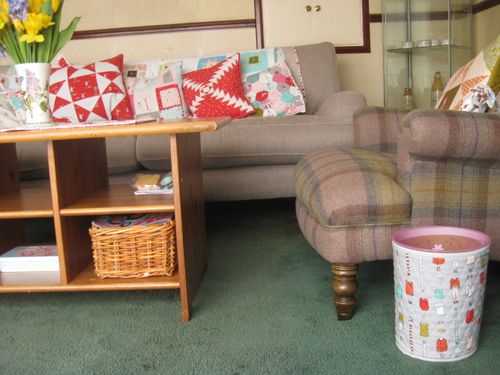 And made myself a bin fit for the house of a quilter.  Yes I  know this is probably amongst the daftest idea's I've ever had (my family haven't laughed at it yet but they are probably still in shock) but I made my bin a 'cosy'.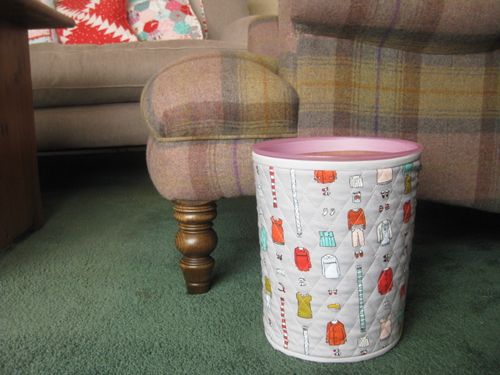 And now at last I can finally say - I feel strong and confident in my rubbish throwing and photo taking once more.
Told you the end was rubbish.