This morning I thoroughly cleaned up the house and am now in the process of making it all messy again.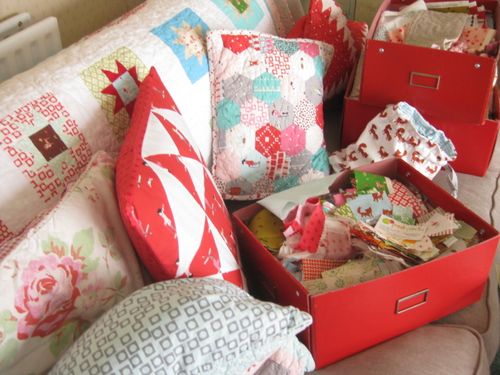 This is my kind of mess - sewing mess, the kind that I actually don't mind tidying (not as much as other more boring kinds of messiness anyway).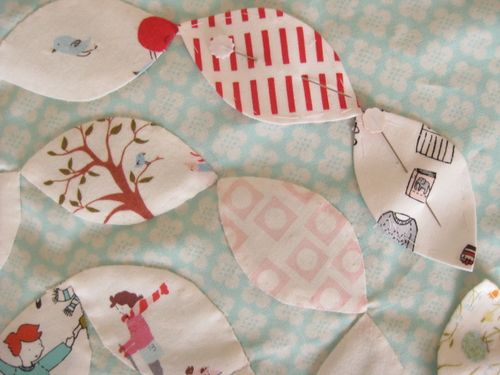 This past weekend was spent in the company of more petal projects.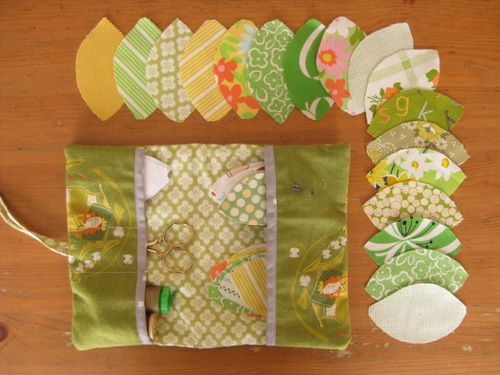 And now that I'm using some of the petals, I needed to stitch up some new ones (don't want to run out of these do I?).  I like how these new ones are unintentinally matching my sewing pouch, this could mean they are going to be made into some bigger sewing pouch-y thingy (undecided but thinking on it).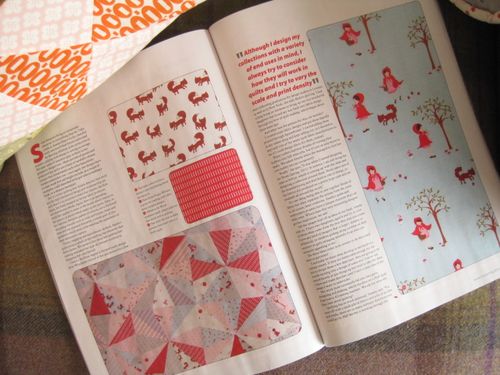 As expected I spent a considerable number of weekend hours sitting on my new lady chair doing lady like reading stuff.  I got a copy of brand new UK magazine 'Modern Quilting' to ooh and aahhhh over.  I'm so excited to see this publication hit the shelves and am hopeful to see what it could mean for the growth of quilting in the UK - it's an inspiring read packed with projects and interviews from the likes of Lynne and Kate and I really should mention that there is an interview with little ole me in there too (yes I did spend the weekend giddy-ing over this simple fact).  Congratulations to the Modern Quilting team for putting together such an exceptional debut, I look forward to your success!