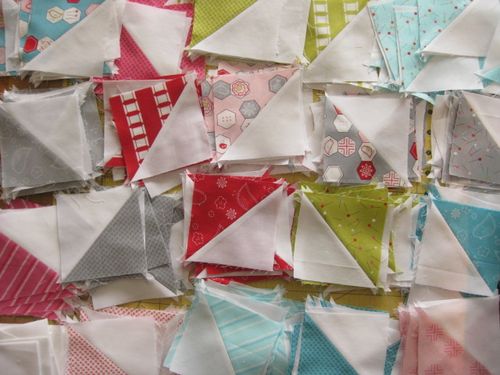 Cutting and stitching has been begun in earnest for a new quilt.  Now that I'm on to the quilting part of Bloom, I needed a break from all the dresdening with something a little simpler.  Cue Delightful - another quilt pattern that was written over Christmas before I had even seen the new fabric in person.  Excited to see how this one turns out.
If you'd like a preview or are interested in stitching one up yourself, the pattern will be available in my shop later today listed!.  It's a much more straight forward pattern than Bloom, perfect for the novice or experienced quilter.
Back to stitching, stitching, stitching........