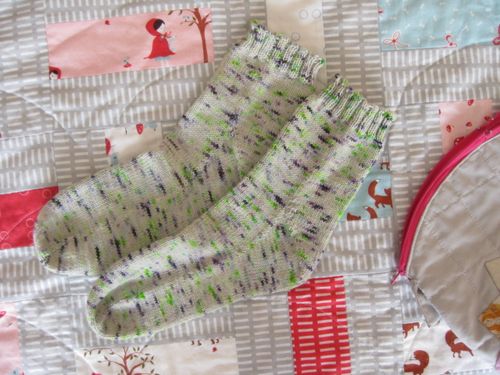 I finished knitting my first ever pair of socks :))
It would be only true to say, a fair bit of time has been spent admiring them (I've been wearing them lots).
(you can read all details on making them in this post and this one).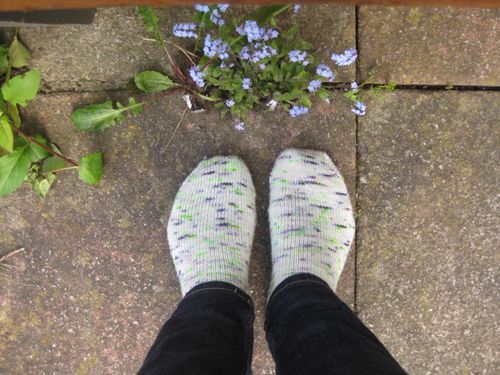 Outside in the garden.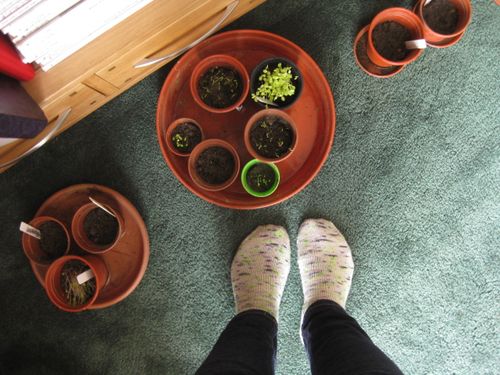 Inside in the errr.. garden (various lettuces and so on being grown by my daughters in the living room).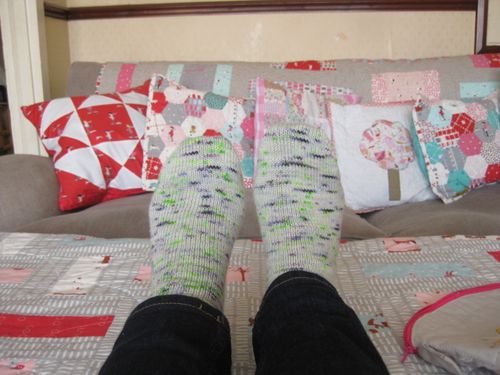 Just relaxing and staring a little more.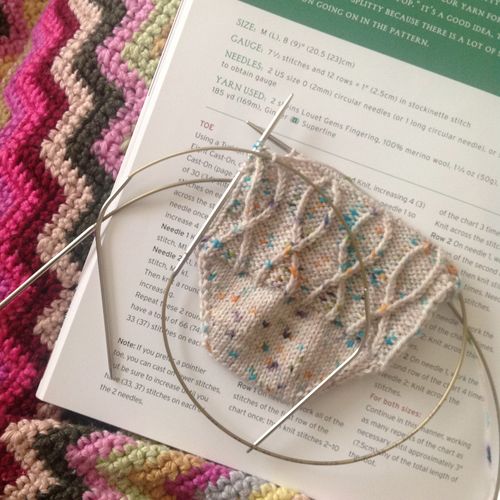 And of course starting a new pair - the bavarian cable sock from the same book - whilst improvising with a small circular needle to make the cables because I don't happen to have a cable needle and wanted to start asap.  Yarn is Cakewalk in Brooklyn and I think I am going to love this pair even more.