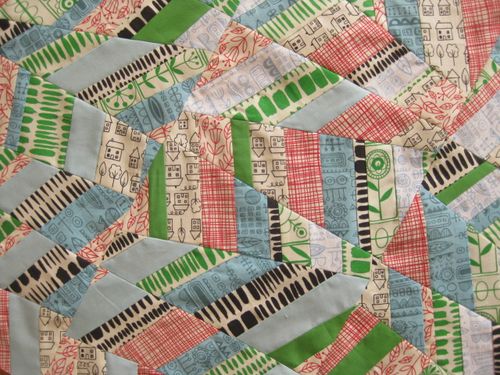 I have spent the last couple of days getting away from it all over in 'Summersville'.  I have chopped and stripped and paper pieced my way to a nice bit of wonky chevron-esque patchwork thingy (see above).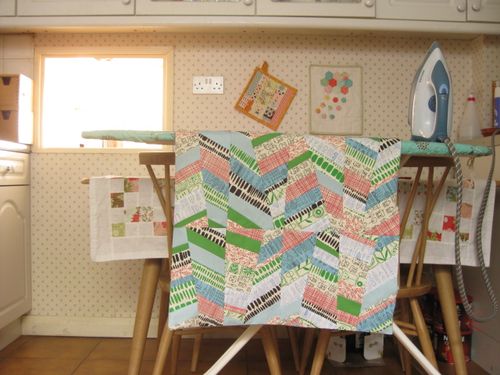 I have spent time ironing my wonky chevron-esque patchwork thingy in my kitchen whilst pondering what on earth I should make it into.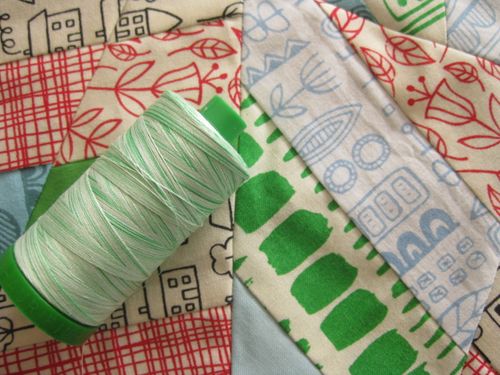 I pieced and topstitched it (using some Aurifil 40 weight thread Col.4661) and pondered some more - what is it that is missing in my life? what is it that I already have that needs a little patchwork love??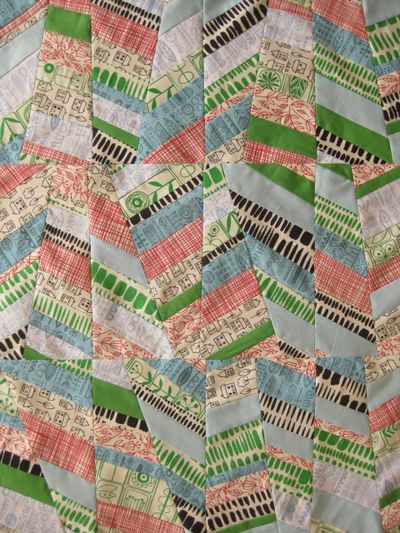 I finished the thing totally and made a...............................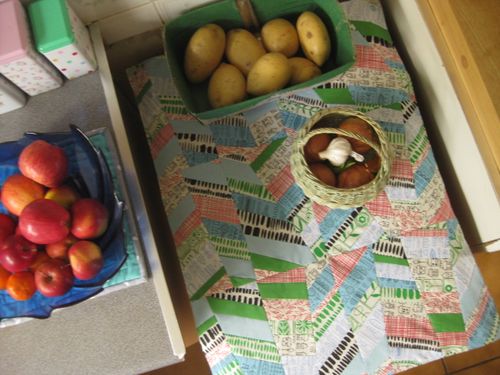 Wonky chevron-esque patchwork thingy table cover for my pototoes (and onions).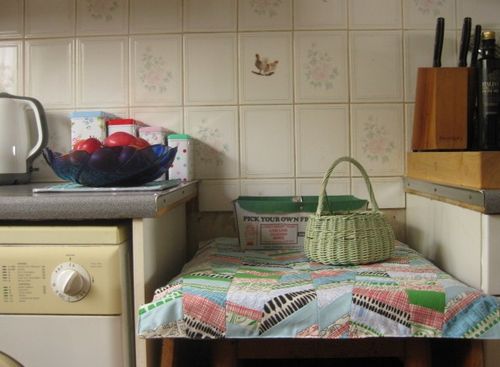 This might seem a boring thing to do but this is such a plain looking table in my kitchen that I spend lots of time looking at since it is housed right between the kettle and the chopping board.  Much time is spent in this area making tea and peeling pototoes (I'm married to an Irishman so you can hazard a guess at quite  how many pototoes I peel throughout the average week).
I think I made a good choice there - I got busy here yesterday and it definitely was the most fun I EVER had peeling pototoes!