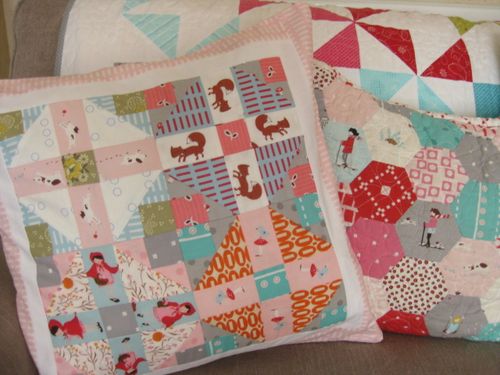 I've been pedaling away at my sewing machine, stitching up the many whims of ideas circling around my head parts, cutting up fabric and sewing it back together again in the name of patchwork. And pillows.
The pillow above and below is my latest fancy and uses 6" square traditional quilt blocks given a fussy cut spin.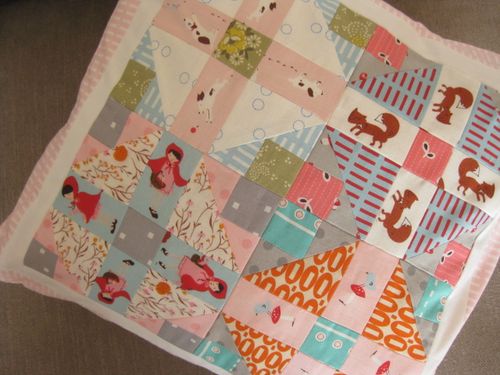 I don't think I could ever tire of using fussy cuts in patchwork, what is not to love?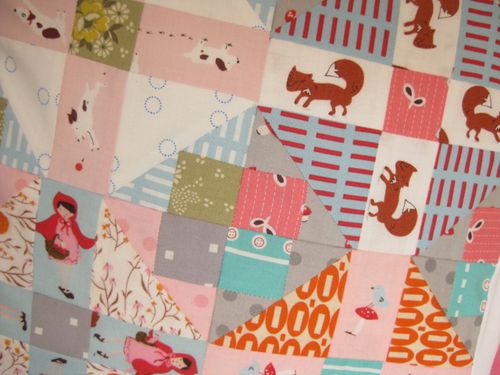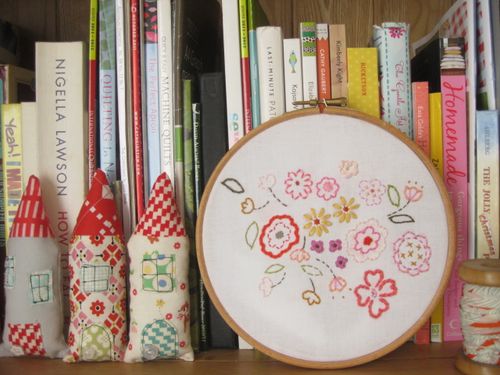 When I'm not pedaling you can bet I'll be embroidering and now that my Bouquet pattern is finished and permanantly lives on my bookshelf in full view of all corners of the living room, I decided there was nothing for it but to start another flowery embroidery thingy.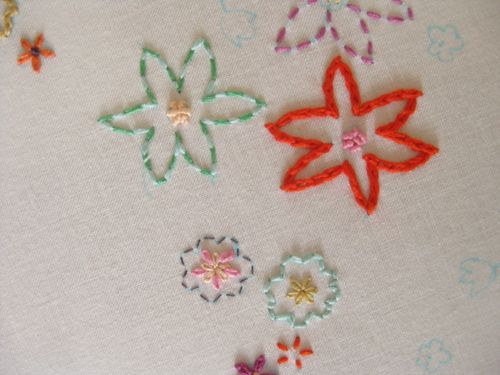 This one doesn't have a name yet but it's keeping my embroidery fingers busy at those annoying moments when the sewing machine just isn't allowed out to play.
Talking of which it's time to get back to the pedal :)