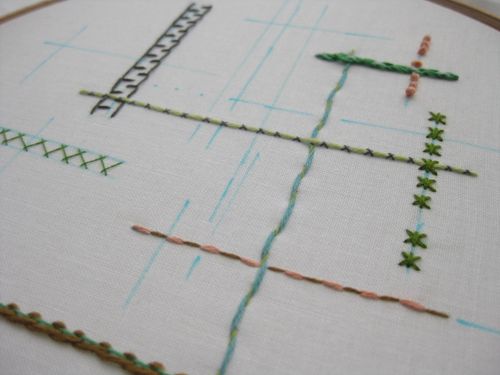 Today's project is kind of the antithesis of my usual embroidery style and subject matter.  Normally I go for something figurative - a child, animal or some kind of object but here I've gone for a random grid of lines on which the focus or subject are the stitches themselves.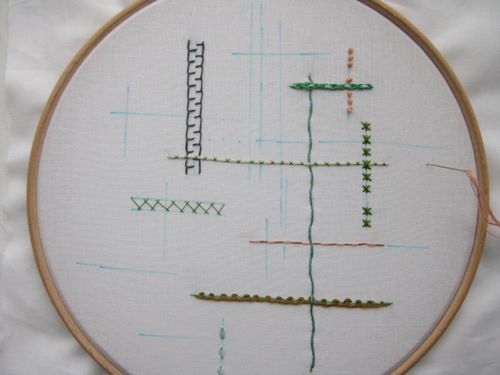 To start I used a ruler (actually I used a hello kitty nail file which was the closest thing to hand) to mark some overlapping random lines onto my fabric using a Prym washable blue marker pen.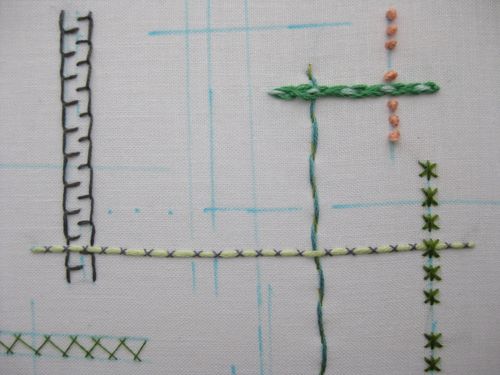 Then I started choosing my stitches - most of which are actually combinations of standard embroidery stitches such as a chain stitch interwoven with running stitch.  All flosses are again by Cosmo - love those colours :)
This is quite a fun excercise because I can go to town on the stitches making them far fancier than my usual basics.  I'm making things up as I go along including adding more lines as I go.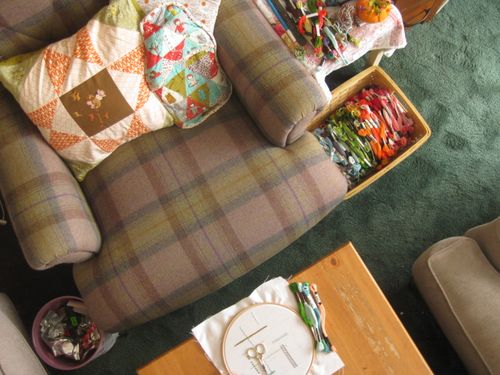 This is where I'm sat today, on my comfy lady chair with my cosy pillows behind me and all supplies within easy reach (the mug of tea is just out of shot).
More soon :)