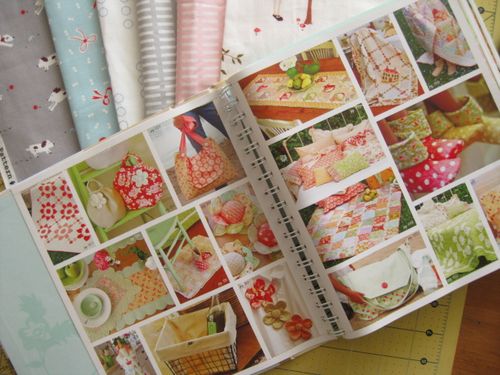 If there is one thing I have a teeny addiction for (apart from fabric) it has to be a quilting/sewing book.  I have a habit and my bookshelf always has the appetite to squeeze in just one more.
When I find a book about BOTH quilting and sewing projects in it,  I always have to look twice and pay a little more attention to the contents than usual because this is my ideal kind of book candy.  With Fabric and Thread is the new book by Joanna Figueroa, the wonderfully talented and charming lady behind Fig tree and co.  Joanna is a very seasoned pattern writer and someone whose expertise I trust because of that, in other words, this is someone who knows their quilty sewing onions.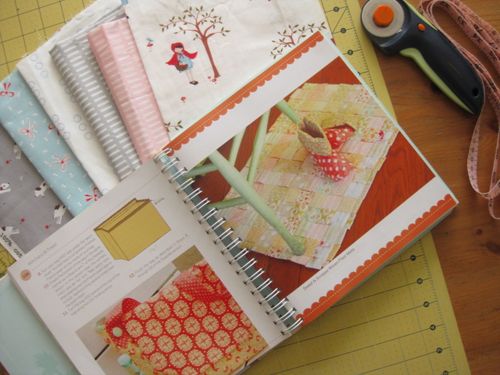 This book is full of delightful projects I want to make space for in my house, including floor mats woven from fabric strips and cute quilty slipper booties (my daughters already have both their orders in for a pair),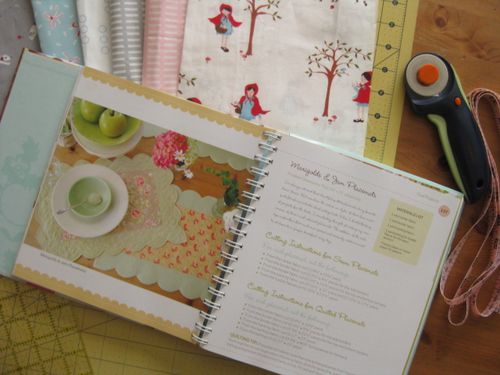 Then there's the scallop edged placemats (and pillows) - truly this book is home-y sewing heaven.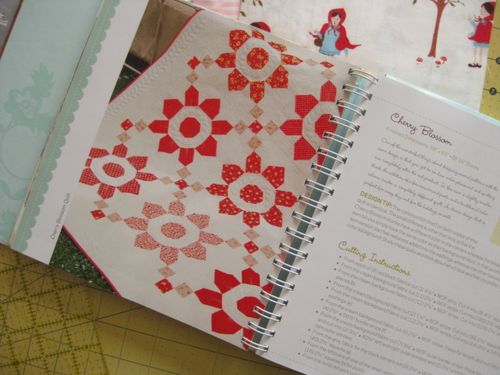 One thing I really love about the contents is - this is a book with VARIATIONS!  There are variations on everything in it.  The quilt above comes with instructions for three different looks with different placement and colour feels.  There is a whole chapter that gives both a quilted and sewn variations of the same project, so there is plenty of choice and possiblity (I love both those words) here.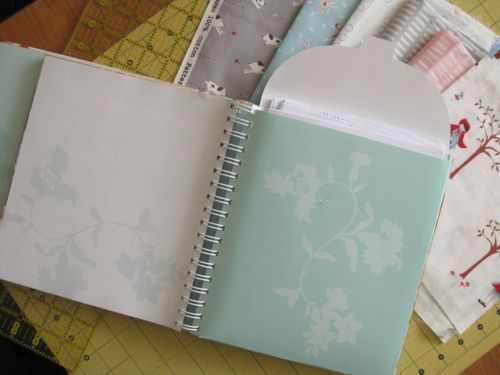 A little FYI  I really want to emphasize - this book comes with a template folder as thick as the book itself.  All templates are full size and printed on one side of the paper only, which means no printing off first, just cut and use and reuse to your hearts content.
Ok, back to my copy and fabric and deciding exactly what to make first.