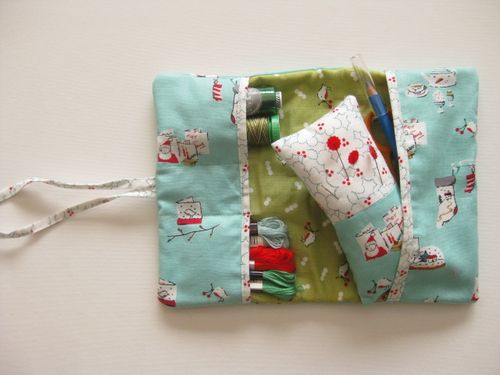 With just a couple more days to go before both my girls finish school, I have merely hours left to catch up on my 'things I need to get done right now' list.  This involves designing a new fabric collection for next fall and quilt patterns for this fall's line.  It doesn't help me in the slightest that I have a heap of Cherry Christmas fabric batting it's eyelashes at me everytime I walk past.  I'm trying hard to ignore it but it's well you know........hard!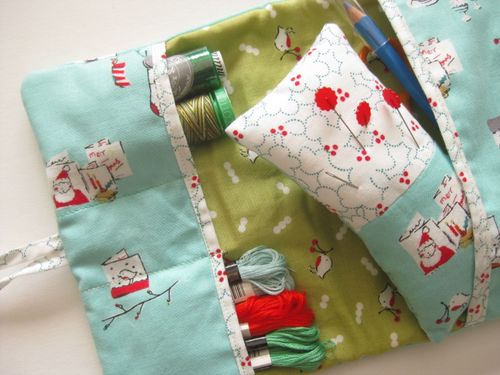 So, I've adopted an 'as and when' approach to sewing, squeezing in a little here and there each day.  Hoping that 20 mins a day soon multiplies into several quilts, table runners, tree skirts and all the other Christmas-y decor I've always wanted to make from cute fabric.
Part one of this approach led to the sewing up of this emergency sewing kit (pattern is from the 'Zakka Style' book).  This means that Operation Holiday Sewing is well under way.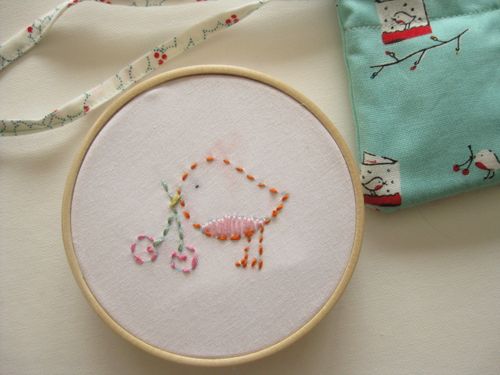 It's also all hands on deck for this approach, the embroidery above was stitched up by my eight year old daughter :)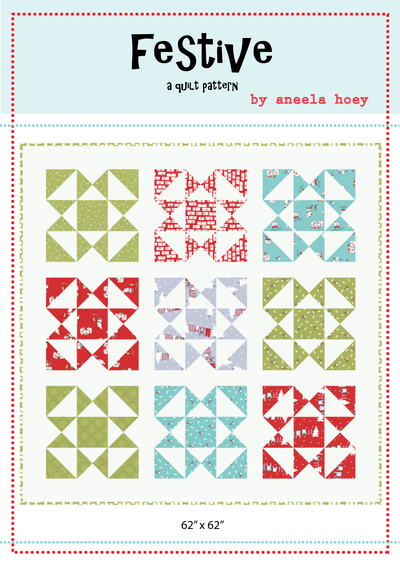 On the 'must make over the next few months list' are the quilt patterns I designed to go with the new line.  I designed these in the run up to last Christmas and one way or another these need to get started on soon.
If you fancy joining me (because at last Cherry Christmas has hit the shops!!), I'll be listing both these patterns in my shop today - Done! you can find them here and here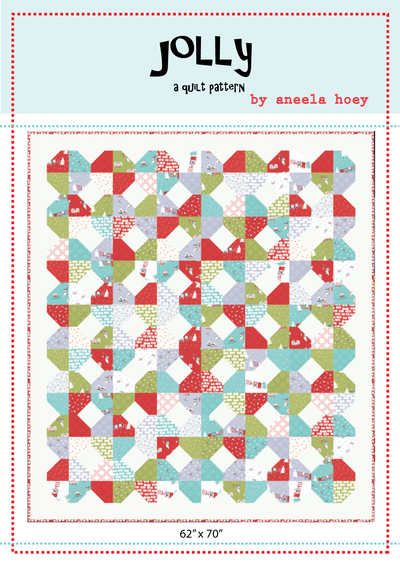 So what do you think, shall I start with Festive first? or Jolly????