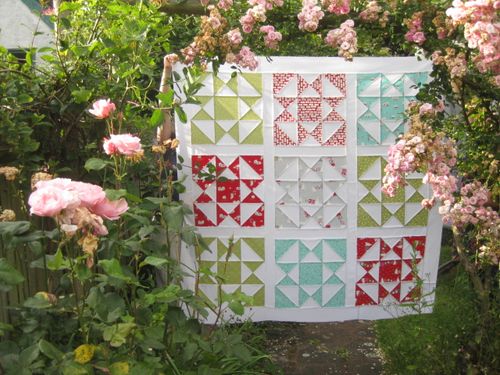 Last week when I mentioned that I was hoping to get my Festive and Jolly quilts sewn up in the interim period between now and C day, my friends Pennie, Charlotte and Kelly kindly stepped in and offered to help me sew up one of the tops.  We met up this past weekend, got busy stitching and didn't stop until the above baby was born.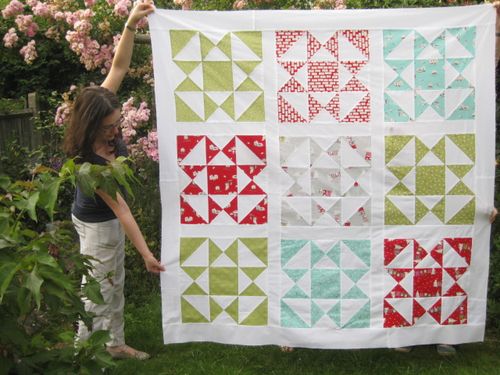 So quick and so much better than sitting in sewing on your own :)
Festive quilt pattern can be found here.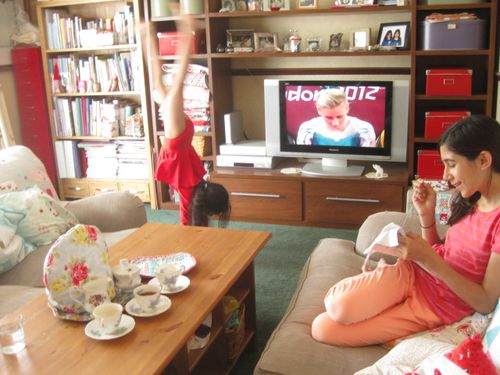 It's going to be a while before this quilt gets basted and quilted as the former basting space in my studio is now the in house gymnastics arena.  My littlest lady has formed herself a fondness for all things gymnastic and has been back flipping, cartwheeling, roly polying, handstanding, splitting and twirling her way through the holidays.  We even found her a red shiny leotard, left over from when my eldest daughter used to practise majorettes (baton twirling) so she looks and feels the part.  Of course we have to watched endless amounts of gymnastics coverage so she can work out how the professionals do things and copy them.  It's fun to watch her so giddy with enthusiasm!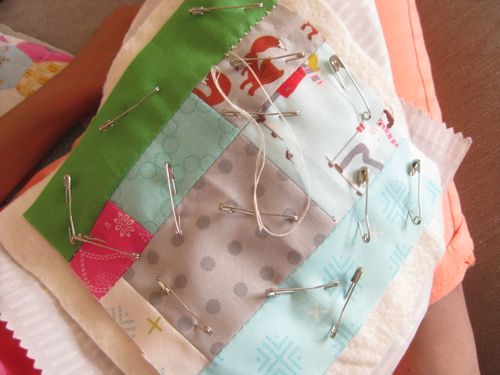 Her elder sister meanwhile is busy being stitchy (just like her mum this one).