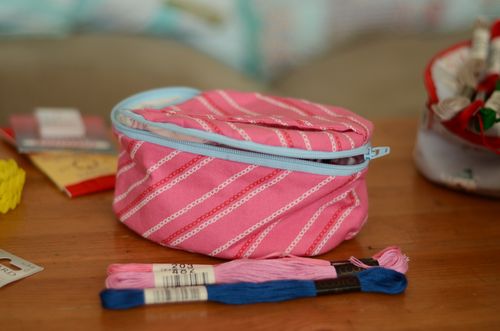 Quite a few years ago, when I was a teenager, my mum gifted me a cosmetics pouch.  It was one of those freebie make up cases full of make up treats in sample sizes that you get when you purchase a couple of the pricey full size bottles at posh make up counters - Elizabeth Arden in this case.  My mother was obviously crossing her fingers that I might actually start to take to wearing make up (and maybe even brushing my hair).
The make up samples have long gone but I still have the pouch and have used it continuously over the years to hold all my sewing bits and bobs (in the days when all my sewing accouterments would actually fit into a pouch this size).  Now however the pouch itself has seen better days and I decided it was about time to make myself a new version.  It took me a while to figure this thing out, I am not a natural bag maker unless I follow other peoples patterns but figure it out I did and made myself one out of my Sew Stitchy - Chain Stitch fabric.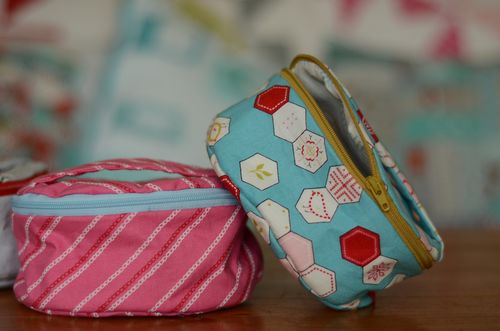 And then of course I had to make myself another (from my hexagon fabric).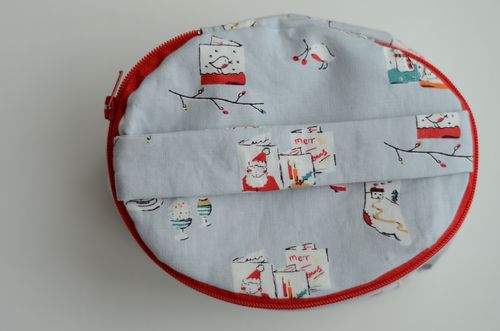 And then another from my Cherry Christmas Deck The Halls fabric, I think this one is my fav.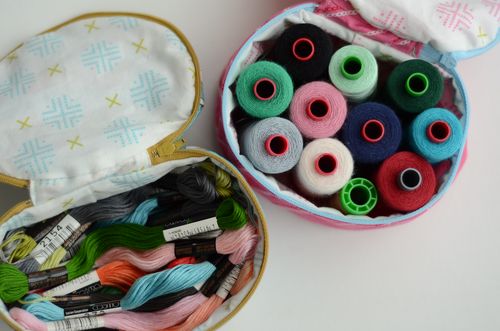 I love these pouches because when you unzip them, you can just see everything at a glance.  They are perfect for holding flosses or spools, hexagons or any other sewing paraphanalia you just might happen to own.  They are perfect for travelling too.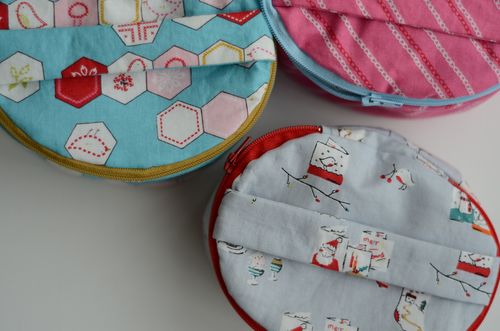 I think I might need to make a few more though  (just to be sure I've got the hang of this thing) ;)