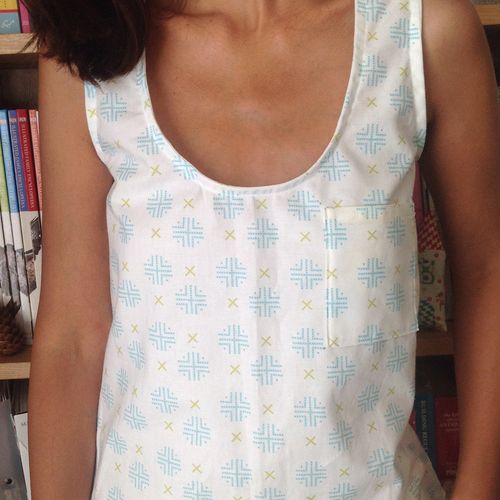 I am one of those people who love to sew.  I sew most days of the year and annually my production yields a few quilts, a lot of cushions, even more zip pouches and pincushions galore.  One thing I rarely indulge my skills in, is making clothes for myself (the last time being sometime in the early eighties when I made myself a very loud shirtdress I hardly ever wore).
Until very recently, things were set to continue as above, infinitely.   That is until I spied the many versions of the Wiksten Tank across blogland.  Seeing this item made in many different fabrics and worn by many different ladies cemented one thing in my mind - this was a very wearable style, very plain in character but with a few subtle details that made it highly flattering to wear.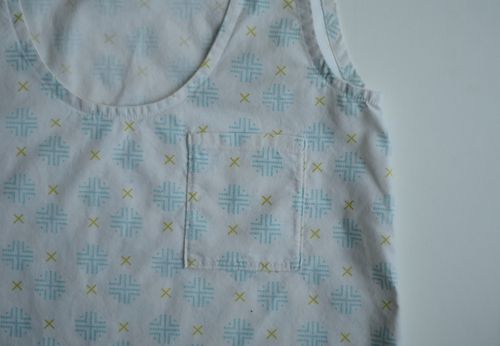 So of course, I had to change up my habits and try for myself.  I bought the downloadable pdf version, which meant no waiting around for a delivery and that the pattern was printed, pieced together, cut out and stitched up in one day.  How I am in love with the instant-ness of it all!
And further tanks ( I have at least two more ready in my head, just need the time to sew them) will take even less time now that I am pattern ready.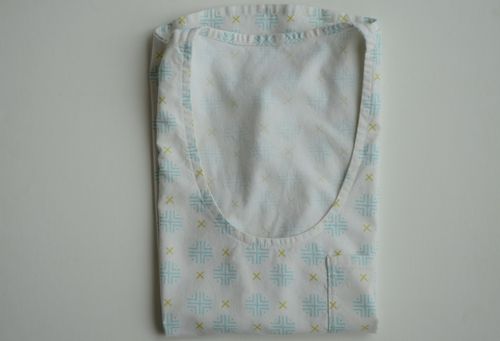 Fabric details - I used the cross stitch dot print in Glass/Olive from my Sew Stitchy range for Moda.  This is one of those prints that is so subtle, you won't hardly notice it amongst all those shouty hexagon and pin prints.  But a quiet print is exactly what is needed in this instance and I love the way this turned out.  I have it folded and ready to pack in my market suitcase along with a couple more clothing items I've made (I'll be showing those later this week) and......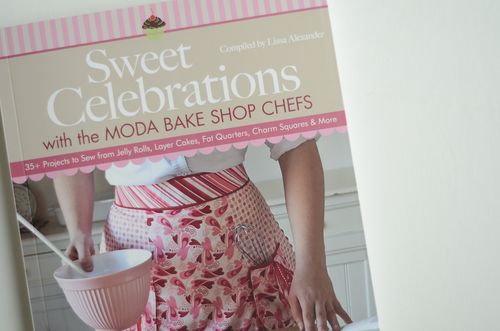 this. 
Which arrrived today and which I've just flicked through quickly and very painfully am about to pack in to my in-flight Posy sidekick tote for mid air readibility pleasure.
Now excuse me whilst I go hide from my to do list.