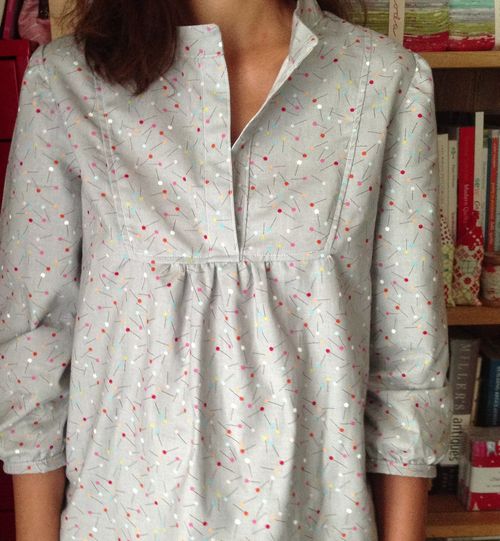 A little more market garment sewing preview for you today.  This time in the form of the Wiksten Tova.
I knew even before I had yardage of Sew Stitchy in my hands that I wanted to use the pin print in clothing of some description.  I'm really happy with how it turned out and am looking forward to getting lots of wear out of it this autumn/winter.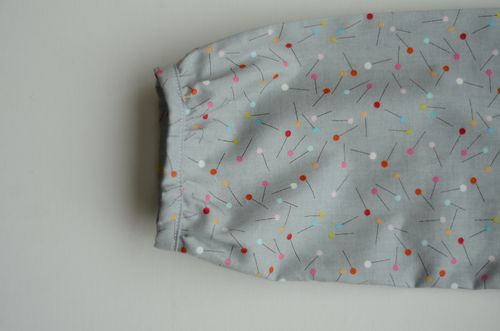 In fact I love how it turned out so much, I just had to make another the very next day.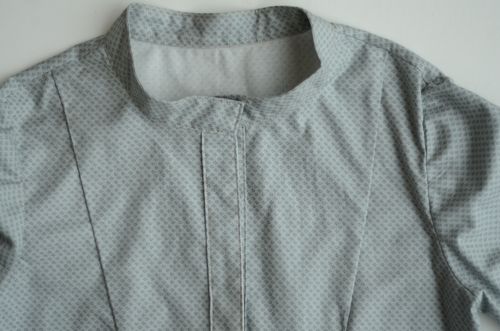 This one uses the grey French Knot Dot print from Sew Stitchy and is a really simple textured tone on tone print, perfect for clothing.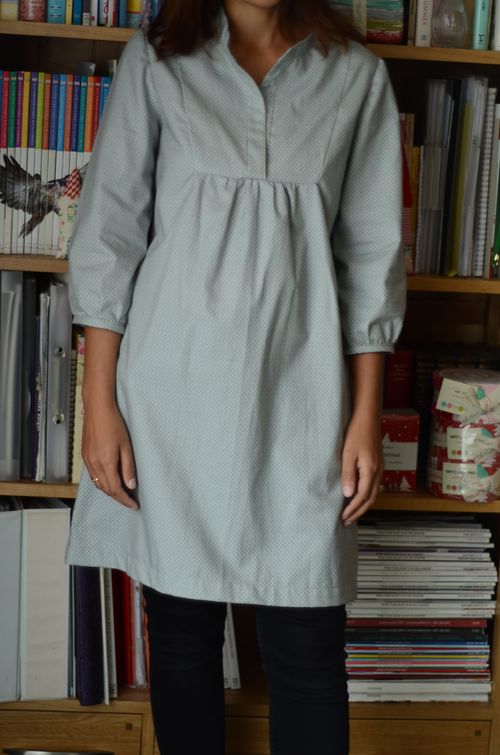 This one is the longer dress sized version of the pattern, I'm not usually one for dresses because they are usually far too dressed up for me.
But dressed down dresses, I can cope with.
This will be my last post before market.  I don't have a booth but will be around the Moda booth as well as the C&T one, please come over and say hi.