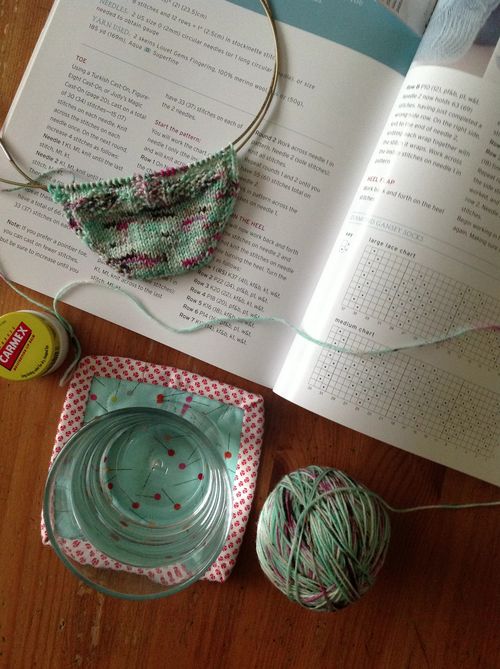 Life has been so grey lately.  Grey outside with grey clouds and grey rain and grey-ish light all day long.  Greyness inside, with the monotony of sorting out all of the things that need sorting.  Lugging endless boxes from the loft, only to discover more stuff we don't need and wondering why we kept it all.
My life needs a little colour that isn't coloured grey and yesterday I gave in.  Found some Cakewalk yarn in the bottom of my knitting bag and somehow ended up casting on stitches for a new pair of socks. Or at least a sock, I have a toe for now.  
These will take forever because I can only allow myself a few minutes here and there but if that's all there is, I'll  take it.
It feels so good to be knitting again :)