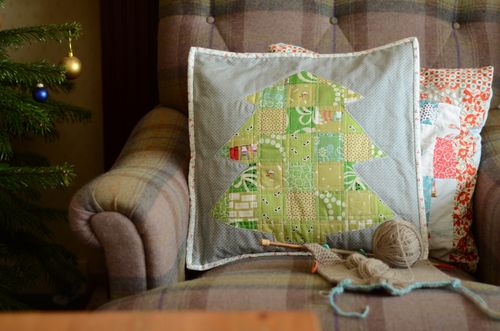 Today's post is a celebration of the tree of Christmas in fabric form.  Allow me to begin with exhibit no. 1 - a patchwork Christmas tree cushion in reverse applique splendour.  I made this a few weeks ago but only got around to finishing off that binding a few days ago (there is nothing like an impending celebration to bring out the finishing elf in me).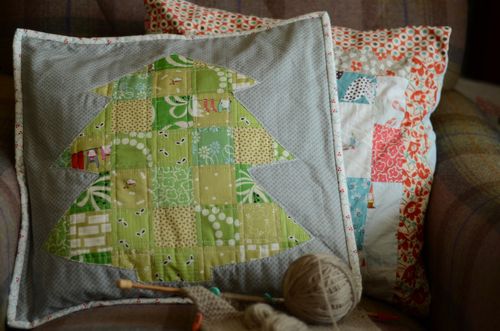 I used the pattern from the book 'Pretty in Patchwork Holidays' by John Adams (published by Lark books), this particular project was written by Angela.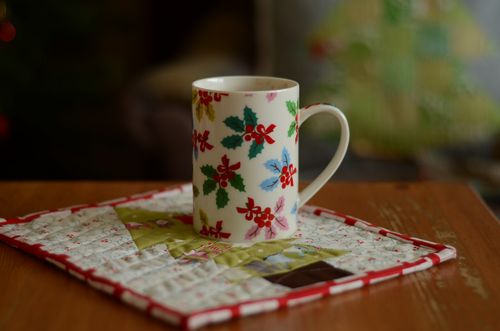 In between cups of tea in mugs of holly, I also spent a jolly hour stitching up.....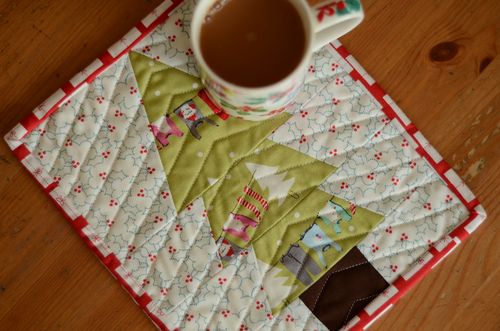 This cute little placemat/mug rug/oversize coaster - again with the tree motif (see the theme going on here).  This pattern is also from the same book.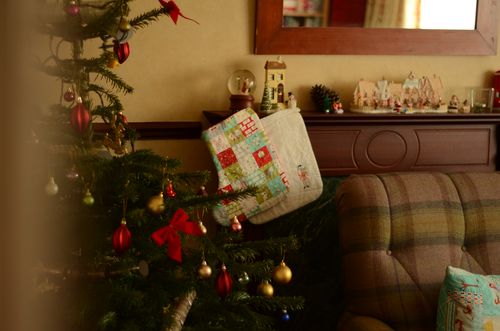 And right next to the real Christmas tree in the corner of our front room, I finally got around to digging out the girls stockings and hung them up.
The patchwork one was made earlier this year and a tutorial for it can be found here.
The pattern for the embroidered one can be found in  my book.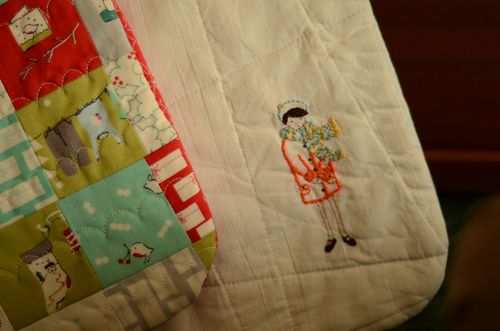 And with those hung up, all that's left to say to the man in the red coat is - 'Ready when you are' ;)