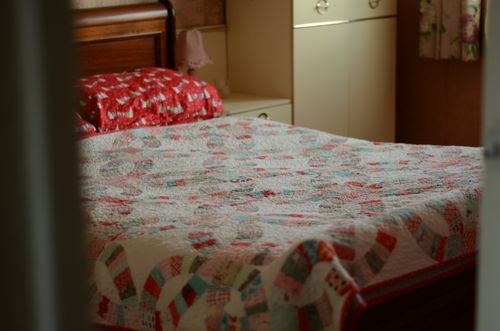 This week I'm going to try showing a few glimpses of life around here in a more snapshot way than usual.  I'm starting upstairs with a little peek in to my bedroom.  I don't do festive decorating any where other than the front room but I thought a couple of holiday pillows for the bed was a fun way to add a little touch up here.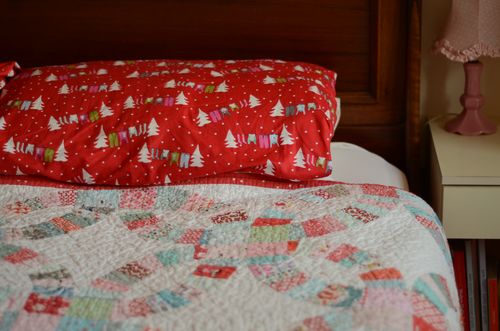 I chose the Washing line print in red from Cherry Christmas, I think it makes the bedroom just Christmas-sy enough.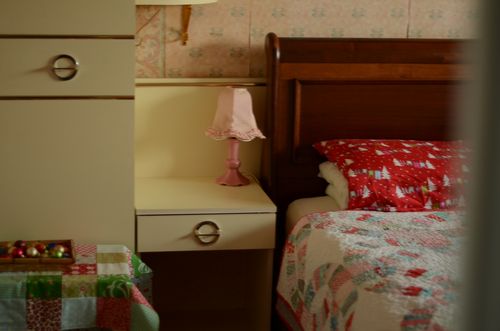 Other than the addition of the small table with the basket tray of baubles on it.  The tray of baubles is a very important addition as without it this table would just get loaded with bits of everything - receipts, hair bobbles, books, shoes, homework..... by every one else in this house.  I'm sure you know how it goes.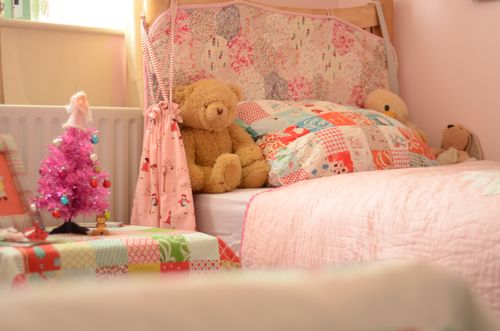 I also pulled out some patchwork stuff in holiday colours for the girls bedroom.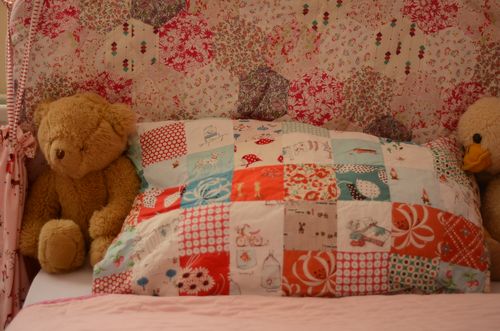 I'm hoping to make them some new Christmas pillowcases too, hopefully this week but these will do in the meantime.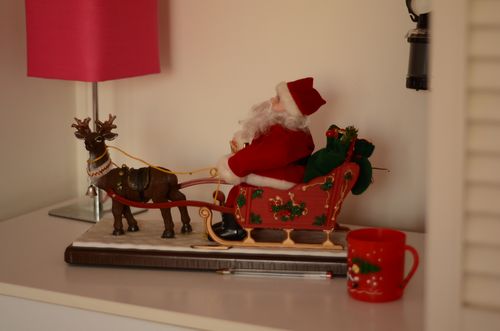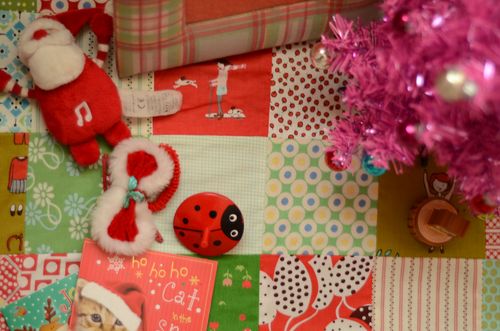 They also have this little patchwork table covering I made last winter.  This is how it looked yesterday after I tidied it, trust me, you don't want to see the before photos.