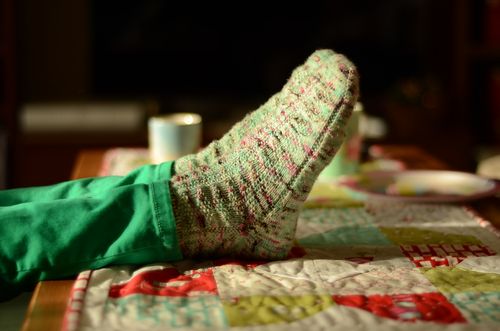 I finished up my Diamond Gansey socks and gave them to my eldest daughter.  She kept hinting she wanted them the whole time I was knitting and she has been a good elf lately (most of the time).  She was big time surprised as I don't think she thought I would really actually give them to her.  She's hardly taken them off since (which I'm taking as a good thing).
Pattern is from the book Socks From The Toe Up by Wendy Knits.  Yarn is by Cakewalk on Etsy in Cherry Blossom.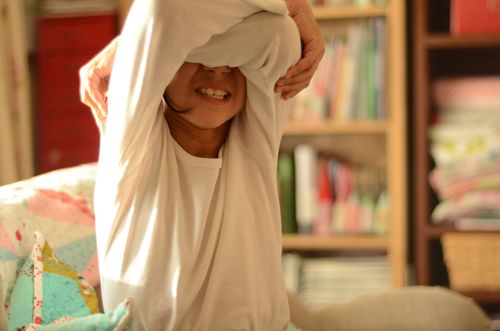 The little elf meanwhile, has decided she doesn't ever want her photo taken again.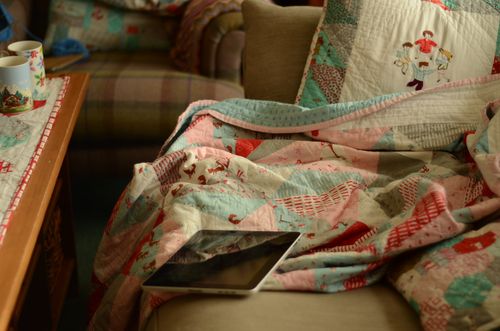 It's been so cold lately and all quilts are being constantly used and left crumpled up around the place like this.  I am constantly folding, folding, folding....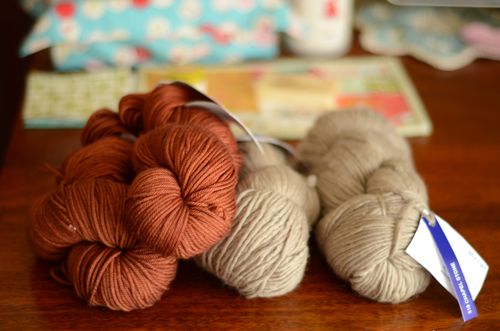 To calm myself down from my new job as cheif (only) quilt folding elf, I bought some Christmas knitting yarn - Malarigo worsted in Chapel Stone and MadelineTosh Vintage in Violin.  Both of these can look forward to the destiny of being cowls.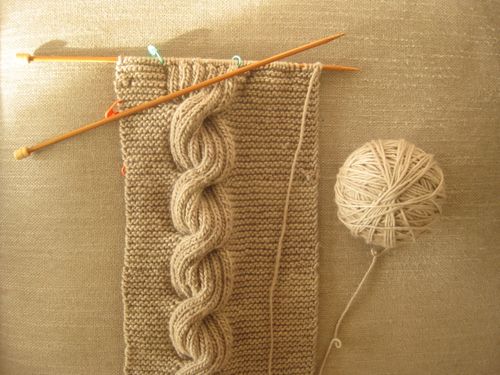 In fact, I might have already be more than half way through one of said cowls already....
Addicted. Me. Never.