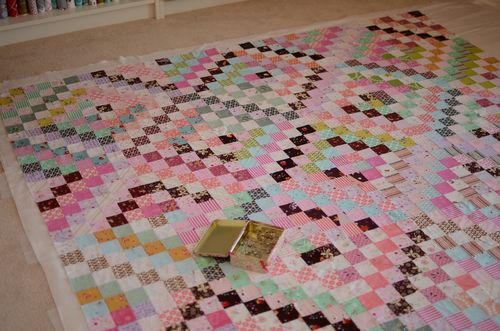 It's my birthday today and until the family get home from work and school, I can think of no better way of celebrating than basting and quilting my scrappy trips quilt (it's been whistling to me from the shelves for days now).
I'm having a few technical difficulties over here, it has been discovered that there is a fault on our internet/phone line which makes it keeps disconnecting every couple of minutes (taking with it the odd blog post or two I've been in the middle of writing).  We are trying to resolve the issue asap but until then it will have to be short and sweet posts.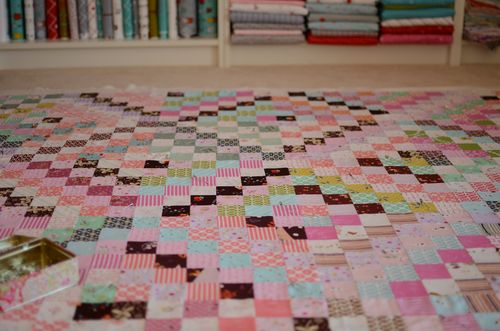 Which is frustrating as there are now so many unwritten blog posts in my head that it's fit to burst all over the floor ( hopefully after the quilt has been picked up of of it).
I'm backing this one in my lilac Meadow fabric from Posy, I am in love with the colour purple right now and I think it complements the fabrics in the quilt perfectly.
Hoping to be back sooner than you think :)