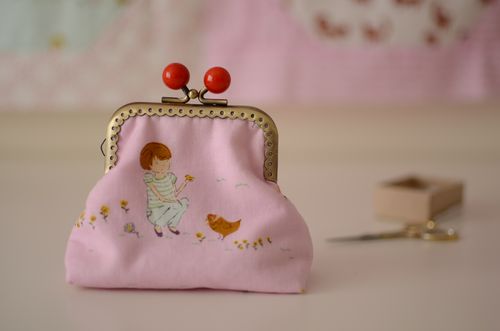 I've wanted to make one of these frame coin purses for a couple of years.  I looked online for a tutorial and thought it looked too tricky for me but I kept on seeing other people making them.  So I convinced myself it couldn't be that hard.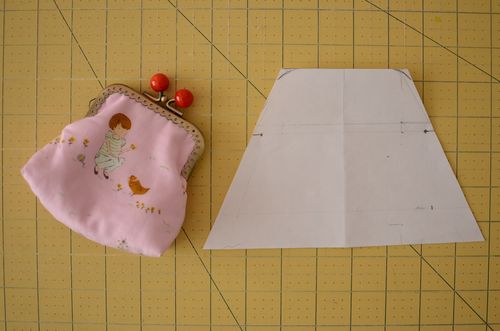 Armed with fabric and glue and a little time on my hands I set to work and made two complete duds before I finally got to anything that remotely looked right.  The hard part is that you have to draft your own pattern to fit the frame you have.  The above trapezoid shape is the pattern draft that finally worked for me to create my purse. I used this tutorial.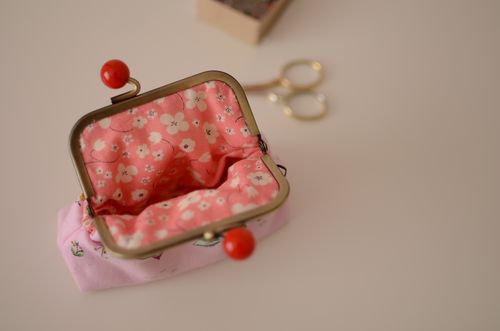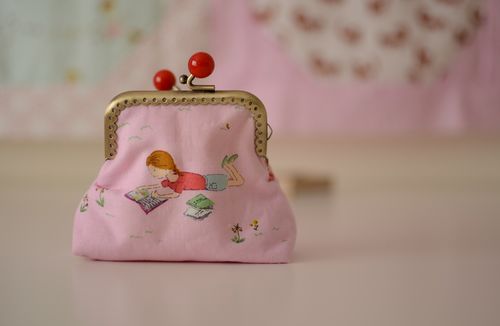 I used my Meadow fabric in Foxglove for the outer and some Ditsy in Geranium for the lining (you can still find my Posy fabrics here and here).  
I think I might need to make a few more now, I'm pretty sure they could become addictive :)