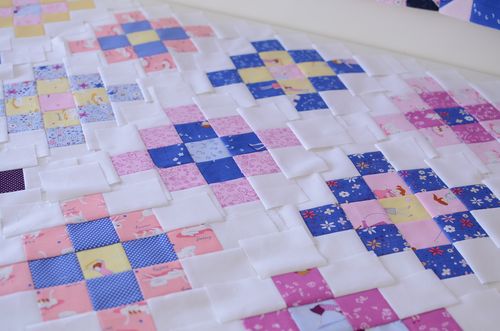 I've been making granny square quilt blocks the last couple of days, I love how they are turning out!  I've got 24 done already, so a few more and I'll get a nice big quilt's worth.  My husband keeps complaining my quilts are never long enough (well the ones I let him use).  This makes me laugh since my hubbie is not that tall, also I explain to him that you can only make quilts as big as your available basting space will allow.  That keeps him quiet. Sometimes.  
I'm using Jolene's marvellous tutorial here.  I'm in love with her original Posy version and also Nicole's super cute Little Apples one,  in fact I still want to make a Little Apples one exactly like hers.
All this sewing that's been going on around here is making me accumulate scraps faster than I can use them up.  Want to help a girl out by taking my scraps off my hands???
Leave a comment on this post letting me know what you would do with them and I'll pick a winner tommorow.    The winners name will be edited on to this post so don't forget to come back and check (I'll also email the winner so check those spam folders!)  International entries are welcome.  
Good luck!
Giveaway is now closed