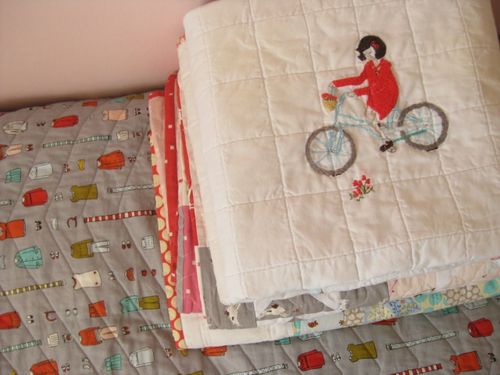 Three reasons that mean you have no excuse to be busy this week,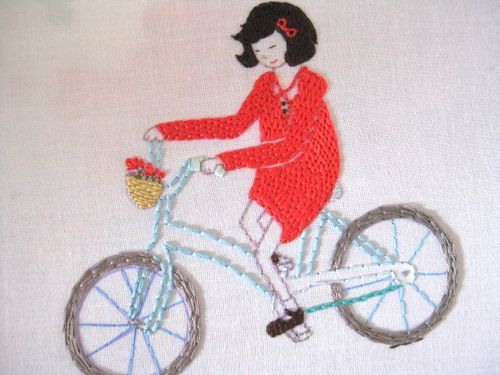 I have finally got around to making up a pattern for my girl on a bicycle embroidery.  This pattern originally appeared in the July 2010 issue of UK magazine SewHip.  You can find the pattern here.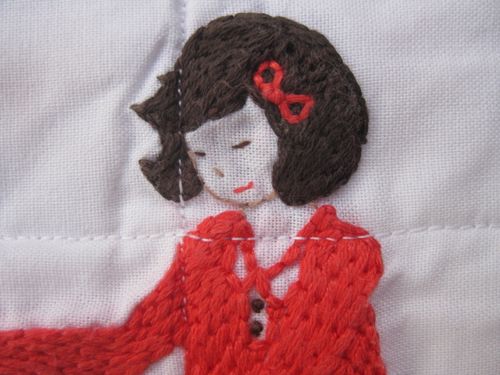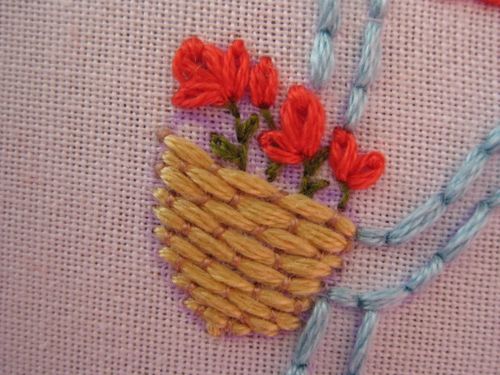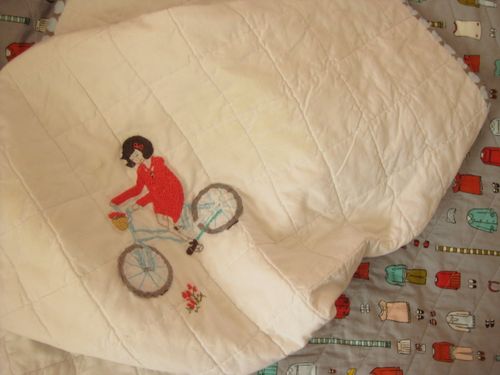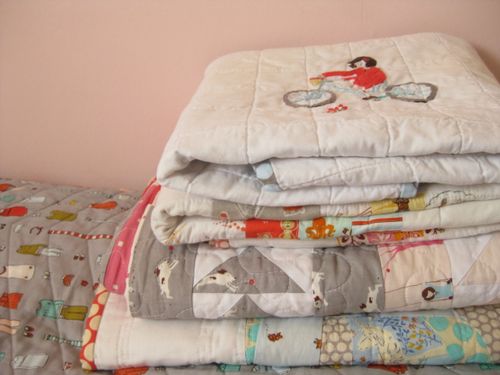 If however you like your patterns to be of the free kind, you just might be interested in taking a look at my tutorial for making a zig zaggy blanket like the one below.  This tute has now been re-added to my tutorials page.
Finally, I'm also adding the pdf for making this cutie little pillow.  This project was dreamed up and made by the awesome-ly skilled hands of Debbie Duckworth at Moda, based on my embroidery of the girl from my round and round pattern.  The pillow is an excellent way to use up a handful of 2 1/2" squares.  
With Christmas creeping up around the corner (can you see it already, sneakily hiding right behind Halloween???) you just might know the perfect little girl who would appreciate one of these decorating her bed??????
There you go, three perfect reasons not to have an excuse to not be busy!