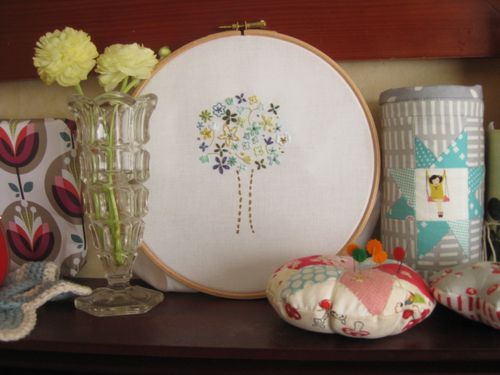 Its been a busy few days involving 12 year old birthdays, quilt guild meetings and the bank holiday but I'm finally here to put the terrific (or perhaps the terrible) into your Tuesday with the aid of a few dozen embroidery stitches disguised as a tree.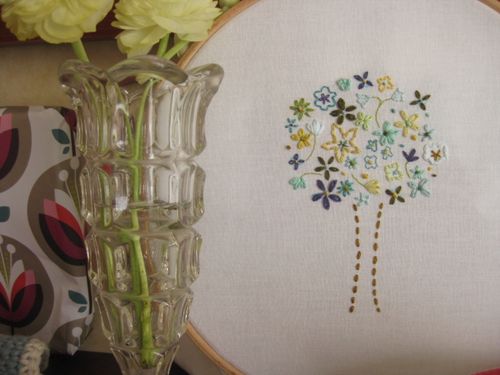 After completing all of the embroideries for my book it has been a total charm to be able to stitch for once without having to think about writing up a pattern or tutorial or wondering if the stitches are too difficult or too boring.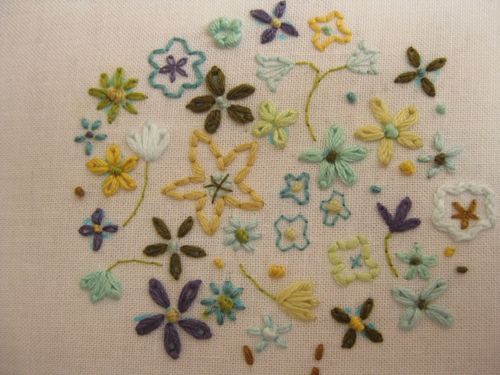 I think you can see how liberated I feel not having to do that just by looking at the above because all it says to me is 'my brain is very happy indeed'.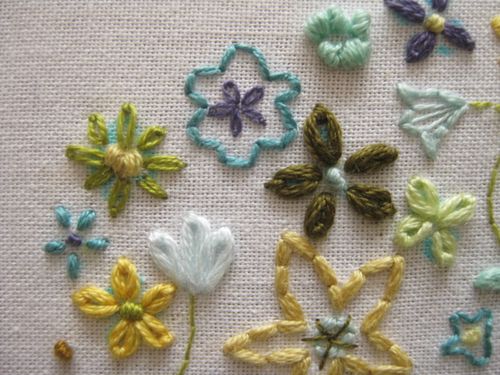 All of the floss colours are by Cosmo again, this one uses pretty much the same palette as I was using in the piece I started last week.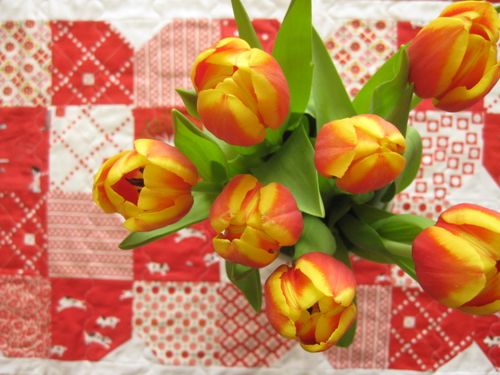 The other thing that totally made my weekend?   My newly 12 year old daughter went shopping with friends and spent some of her birthday money on some surprise tulips for me.
How sweet is that??