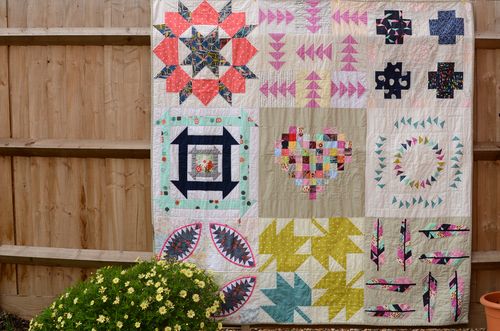 Over the last few years I've made a fair few quilts, I've even managed to give some away.  Last week however, something happened that has never happened before.  I was given a quilt.  Not just any quilt but the most beautiful of jaw dropping quilts.  To top it all, this beauty was made by friends of mine who somehow managed to keep the whole thing secret (well until it was made into a quilt top, when I was given a surprise sneaky peek).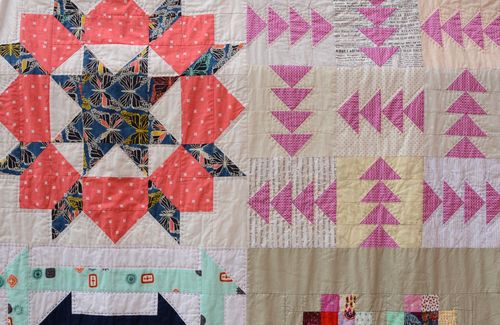 I can't even describe the feeling of receiving this gift other than to say it leaves me feeling full of love and thanks for my wonderful friends - Pennie, Charlotte, Hadley, Kelly, Emily, Nathalie and Amy.  It also gives me a greater sense of the meaning of quilting - there is something hugely humbling about receiving such a gift as this and knowing it was made just for you. I don't want to get too soppy (and believe me I already have via email) but soppy is how I feel.  Thank you ladies you have made my heart sing with happiness - I am in awe of all of you and your talents.
Everyone contributed at least block and before I ramble anymore, I think I need to give you a closer look.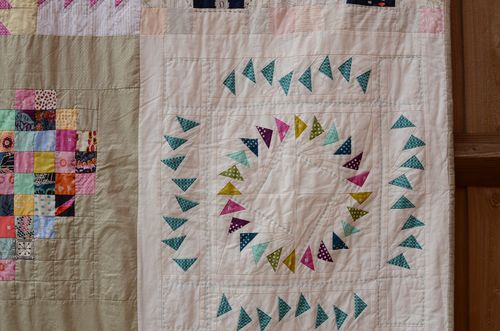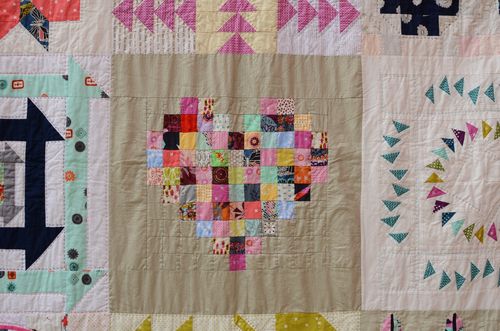 After all the blocks were made, Pennie assembled the quilt top before hand quilting the entire thing!  I am just in awe of the quilting on this.  It perfectly accentuates the blocks without overshadowing them.  Pennie used a set of Aurifil 12 wt threads curated by Bari J - she found the colours perfectly matched those of the prints. I love the quilting on this so much. I'm now planning to hand quilt one of my own quilts before the year is out.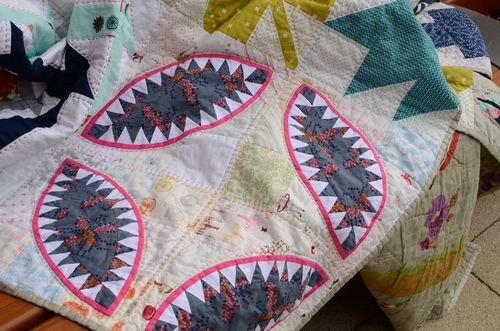 Pennie also somehow managed to sacrifice this much hoarded piece of yardage for the backing (you can see it peeking out at the bottom right) - It's from Melody Miller's Ruby Star range for Kokka.  I am still in shock that she managed to give it up for me because I know just how much she loves her Melody fabric collection.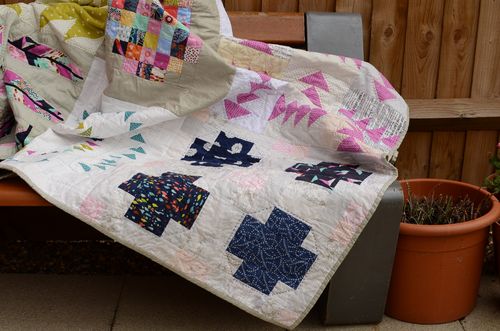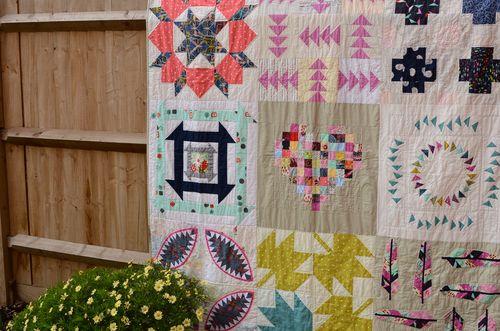 With thanks to Melody Miller and Annie at The Village Haberdashery who both very generously contributed some of the supplies for the making of this gift.  All the main fabric prints are from the Cotton and Steel Spring 2014 collection.