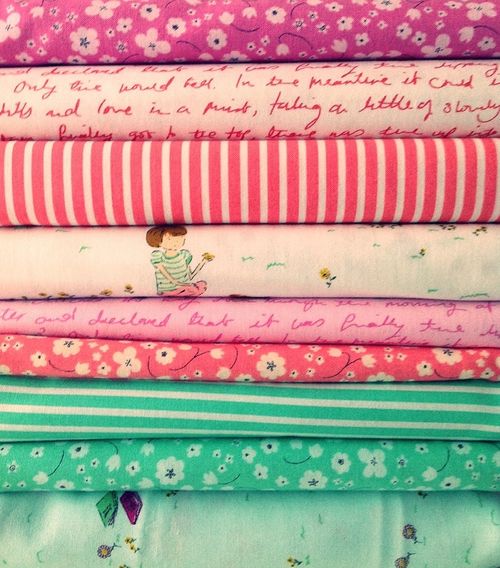 December can be a tricky month, so much to do - buying, wrapping, giving, organizing and stressing mostly (from my experience anyhow).  So if you have logged on to your computer to treat yourself to a little fabric eye candy, you may wish to know that I welcomed a new sponsor to my blog earlier this week.  Whimsy Quilts And Fabrics (see the button up there in the side bar on the right) is run by Cristi Cooper and as if luck would have it, she has just had a new shipment of Posy arrive this week. She is also expecting the arrival of Hello Petal any day now.
Cristi is very generously offering my readers a 10% discount off anything in her shop!  All you need to do to make use of the discount is to enter the code ANEELA10 at the checkout - couldn't be easier if you fancy a bit of me time right now.  Whimsy Quilts And Fabrics is due to move to a new website in the coming days but please be assured that I will update all links so don't get lost along the interwebs :)
The discount code is good thru to December the 31st - start making those lists and checking them twice!