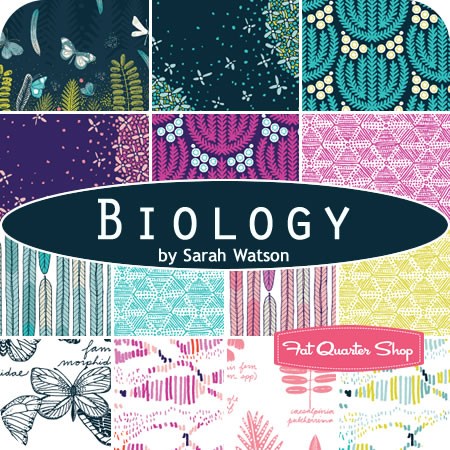 Today's post is all about fabric - new fabric in store or coming soon to Fat quarter shop.  They always pick a great selection across the many different fabric styles and here I'm talking about a few I have my eye on (that's probably a little understated - in truth I've probably been dreaming about all the collections in this post for months).  First up is Biology by Sarah Watson, truly head over heels love for everything in this collection - amazing colour, a panel print, so much hand drawn detail.  A must have in my book.
Next up, completely different in style but no less striking is Doe by Carolyn Friedlander.  Again I love Carlolyn's hand drawn style and her sense of colour.  These prints are truly versatile and I see so much potential in using them for everything from quilts to bags to dresses....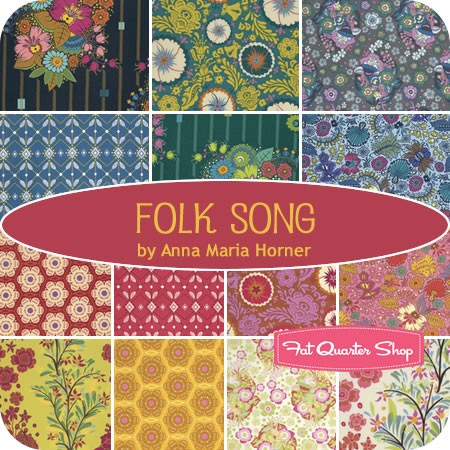 I was very excited to see the upcoming Folk Song by Anna Maria Horner, which seems to be a reprint of her much loved Good Folk's collection from a few year's back.  I am swooning.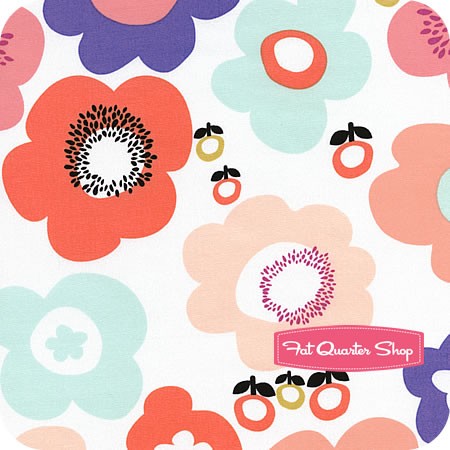 Something very pretty and in stock now is the Geometric Bliss collection by Jeni Baker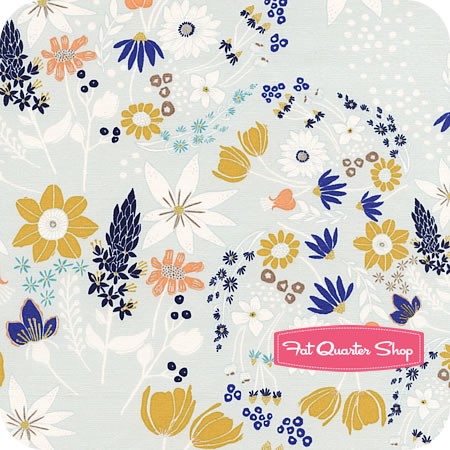 Or how about this delightful floral from Gramercy by Leah Duncan?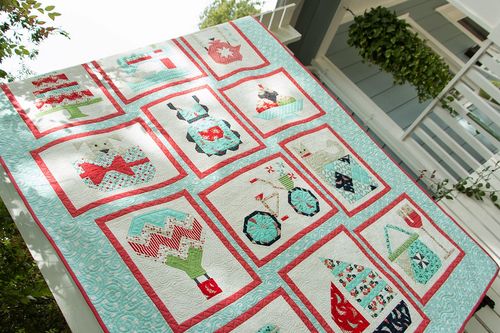 Something fun starting over at FQS soon is the Snapshots quilt-along - This consists of 12 picturesque blocks all made using traditional piecing.  The quilt-along will benefit St Jude Children's Research Hospital and you can find out all the details here.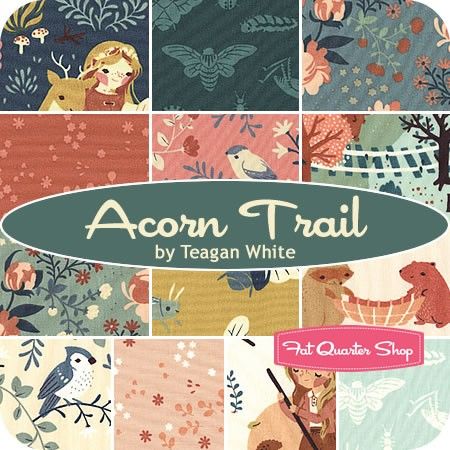 The folks over at Fat quarter shop have very generously offered up a giveaway prize of an Acorn Trail fat quarter bundle.  This new organic fabric collection by Teagan White is adorable with some of the cutest prints around.
To be in with a chance of winning - Just take a look over at the fat quarter shop site and let me know what fabric you currently have your eye on.  It can be either in stock or coming soon.  The giveaway is international and I will announce a winner on Monday.  Good luck and happy browsing!
Giveaway is now closed.