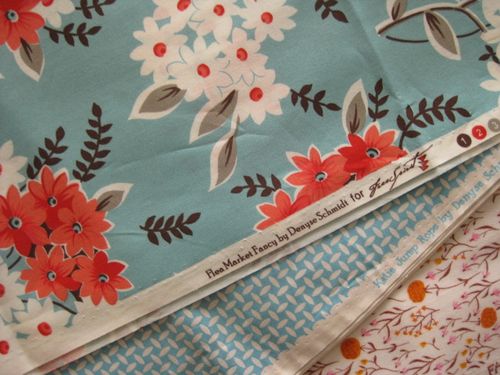 I'm feeling in a very decadent mood today - a very delibrate kind of challenging decadant feeling.  I'm going to utilise this state of emotion by doing something that once seemed un-doable.
I'm going to cut up my highly prized 1 yard cut of flea market fancy blue bouquet and use it.
All of it - to make a set of pillows for my bed - one for me and one for my hubby.  Yes I will share, even though I know he will inevitably drip coffee over it and I will cringe and grit my teeth like mad.
To those of a non sewing persuasion these words might sound quite obtuse coming from the writer of a blog essentially all about sewing but I know that there are many of you out there who will know exactly what I mean when I say this is lightening bolt stuff, to actually use a fabric I am so in love with I hide it in a cupboard instead of sewing it into something I can see every day.  I know this fabric is about to be re-released which makes this kind of decision easier but I'm still kind of panicking as I cut in case the new stuff is different in some way or maybe that it sells out before I get my unorganized finger out and buy some.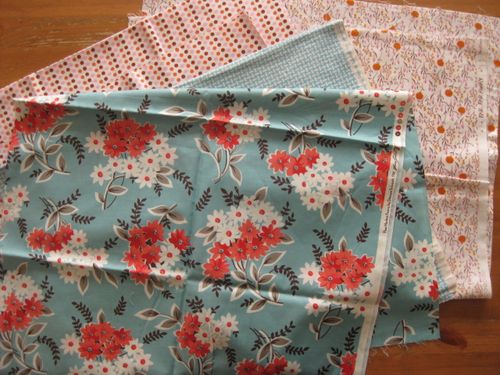 So fabric is cut and I'm heading back over to the sewing machine to stitch it up.  Let's hope I don't make any mistakes.