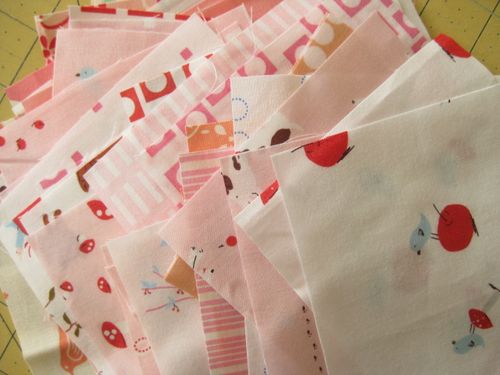 Two words about today's post - pink. squares.  If you do not like pink or squares, it is still safe to look away now.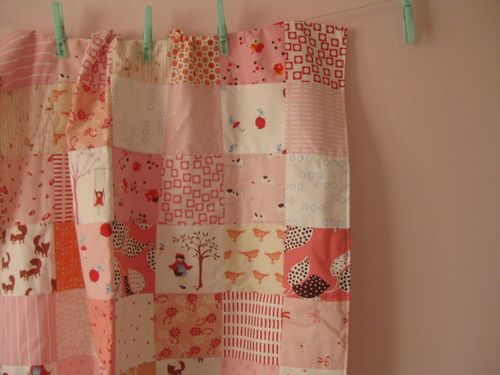 Otherwise, revel in the prettiness of quadruple edged - pink, peach, coral and salmon, 64 squares in total, all chopped from the rosiest parts of my stash.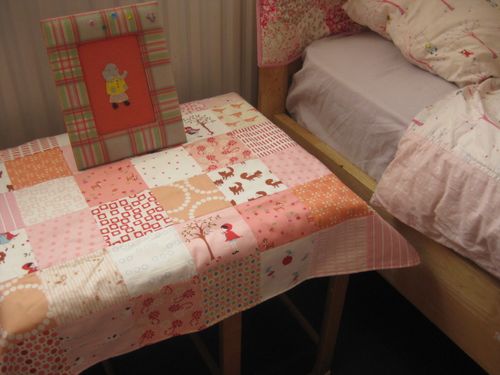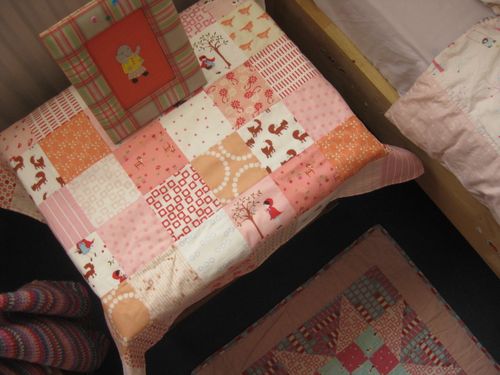 All in the aid of a pink-i-liscious tablecover, made for two little cherub-y types who live in my house and somehow snagged the largest bedroom.