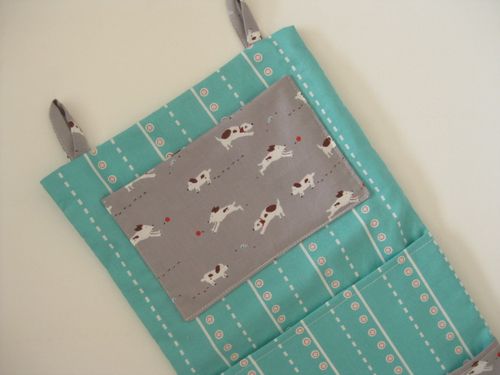 I've been thinking lately that I really need to get more organized with everything that is going on.  For a long time I've been a fly by the seat of my pants kind of girl.  'I'll do it tomorrow' could quite possibly end up being my epitaph.
So you know, the best kind of way to make these BIG kind of changes is to start with small ones, which you hope might eventually snowball into the bigger plan of action.
If any of these small changes involves some kind of sewing project, of course it makes things so much easier for me.  
Cue, one such project - a mail organizer (it's a start).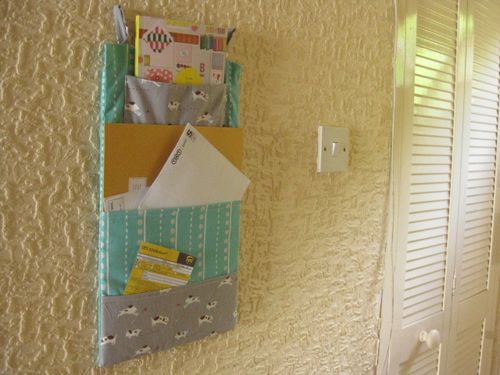 There's space for mail coming in or going out and the kidlets love popping the letters into the pockets so I don't even have to pick them off the floor anymore - this is very much my kind of organization.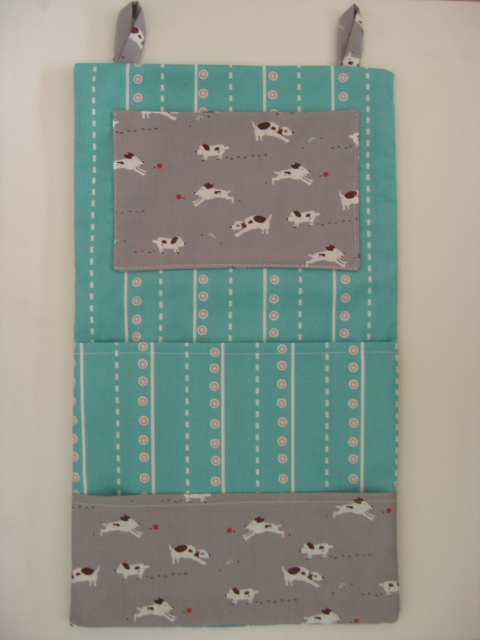 Cute pattern is by Jeni (which I've decided is short for genius btw).  You can find the tutorial here.
I found these two fabrics snuggled up against each other in my scrappy box the other day and realised that they were made for each other, even though they are from two different lines.  
There are lots of puppy fabric projects to come so look away now if you have an aversion. *****you have been warned*****
xxxx