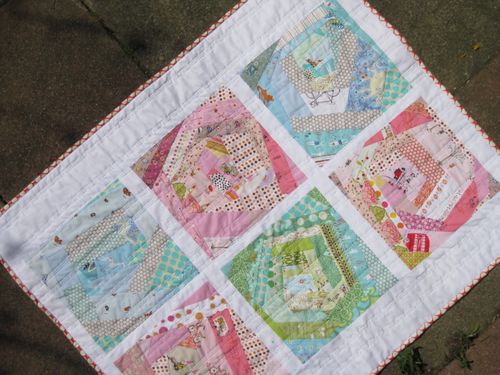 I do love this one.  I had so much fun making my 'bedtime story' quilt for the first issue of Fat Quarterly, that I just had to have a go at making a variation.  This one uses 6 x 12" blocks made using the same method as the central block in the FQ one (which at last is out tommorow!!!!!!!!).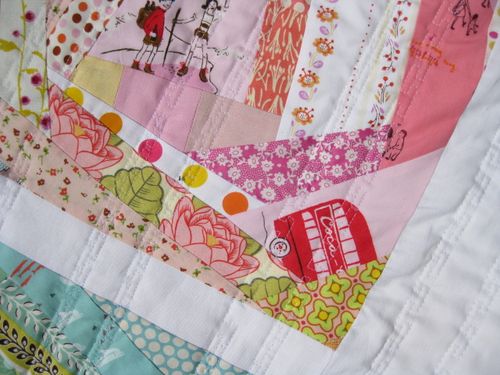 I decided to have a little fun with the quilting, using one of the stitches on my sewing machine, a pfaff quilt expression 4.0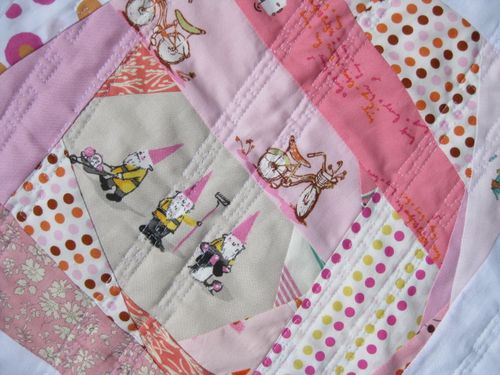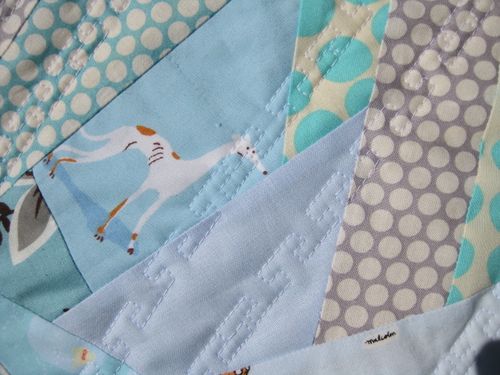 I always thought I would use the stitches on the machine a whole lot more but half the time I forget they are there.  I love the way the quilting turned out and will definately be playing around with the stitches more in the future.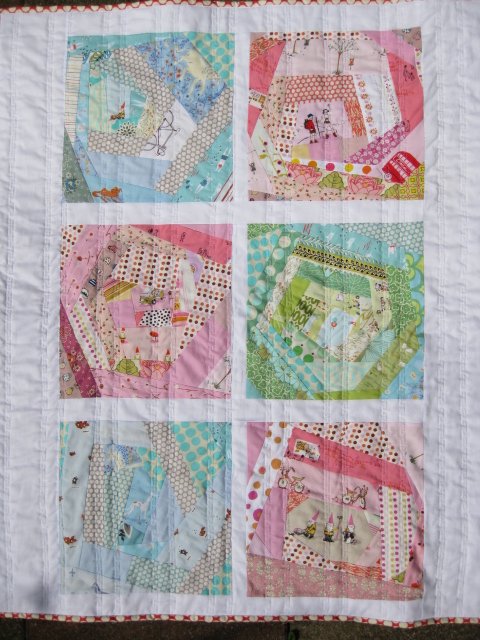 Let me know if any of you are interested in a tutorial on how to do the quilting this way.  Let's say, if I get 15 or more requests for one, then I'll put one up on the blog soon as I can.
Can't say fairer than that!
Have a great Monday XXX
---