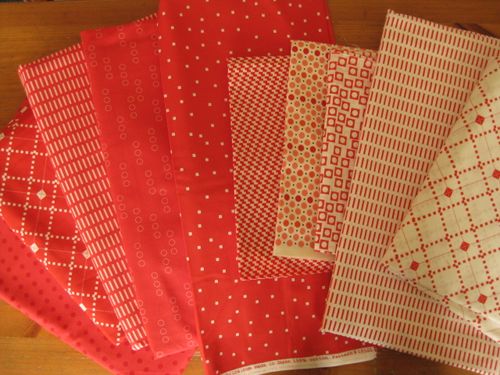 This week I have been hard at work designing my sixth fabric collection for Moda (to be released in spring of next year).  I have design on the brain, every waking minute is spent obsessing about details like the thickness's of outlines and the scale of images and if there are enough simple basics in the group.  Basics are a particular love of mine, I see them as the backbone of any collection and as important as if not more so than the lead design.
The art of a good basic lies in making it as simple as possible whilst making it as unique as can be, quite a feat to attempt after several hundred years history of fabric design.  But that is the beauty of it, the attempt to create something to try to fulfill those two objectives and see if it hits the mark.
A basic can be anything from the simplest dot or stripe to design motifs (foulards as they are known) or texture prints.  My approach to designing a basic is always to continue the design story in some way.  In other words they need to make some kind of sense.  An example of this would be the 'skipping square dot' and 'play dot' prints from 'sherbet pips'.  This collection was all about children playing and the basics echoed the word play by skipping around instead of being all neat and orderly and a playful spin on the dot print by having a dot cut out of a square shape.
For my current collection 'a walk in the woods' I wanted the basics to be a little dreamy (dots) and also felt I needed something a little spiky and unusual to stop the whole thing getting too achingly saccharine (dash stripe).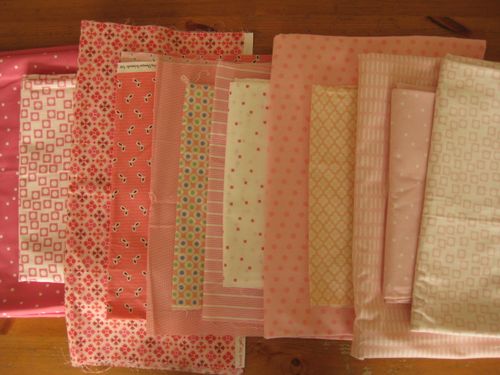 Pink basics.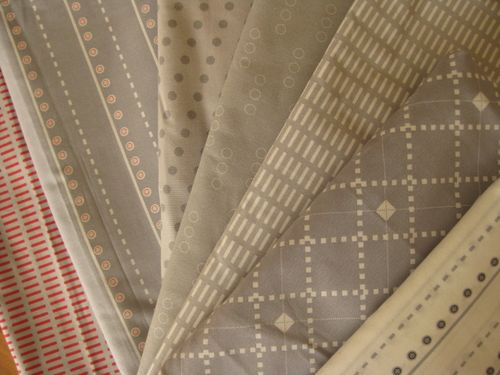 Grey prints all by me.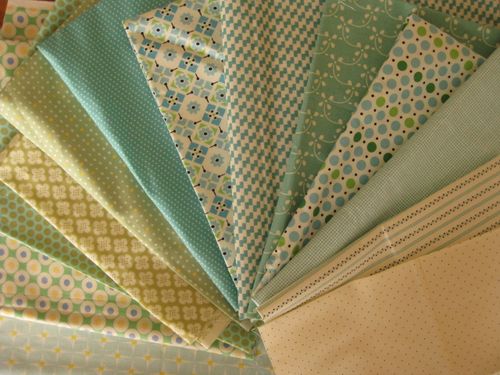 A selection of my favourite basics including some from Nicey Jane, Hello Betty, Bliss, City Weekend, Picnics and Fairgrounds, Swell, Sweet and Fairy Tale Friends.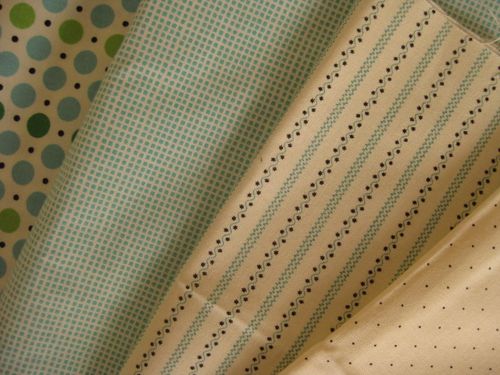 Two of my right now current favs are Urban Grid from City Weekend by Liesel Gibson and (not sure of the name) stripe print from Fairy Tale Friends by American Jane.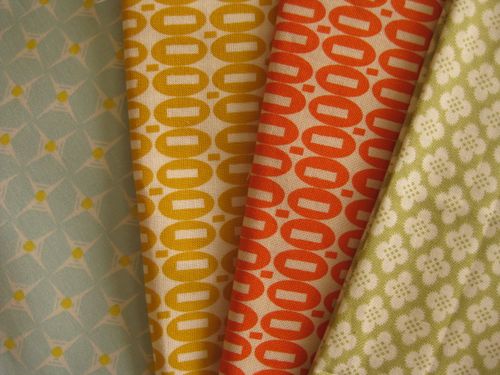 These are my all time favourites (L-R): Hop Dot from Nicey Jane by Heather Bailey, Mono Pez (2) by American Jane (that re-release can not come soon enough for me) and Fresh from Bliss by Bonnie and Camille.
You'll never see my copying these prints but they have the essence of what I would like to achieve in a basic.
How about you, what is your ultimate all time favourite basic?  I would LOVE to know!
Back to the wacom tablet for me, this collection won't design itself (now wouldn't that be nice).