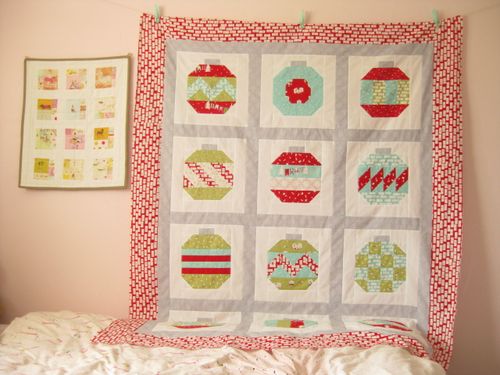 Hello Monday morning!  I have a little picture fest for you today.  I managed to complete my Vintage Holiday quilt top on Friday afternoon and snapped a few pics in the girls bedroom.  I pretty much stuck to the same colour placements as Camille used in her original quilt as luckily the colours for both the Vintage Modern and Cherry Christmas lines are very similar.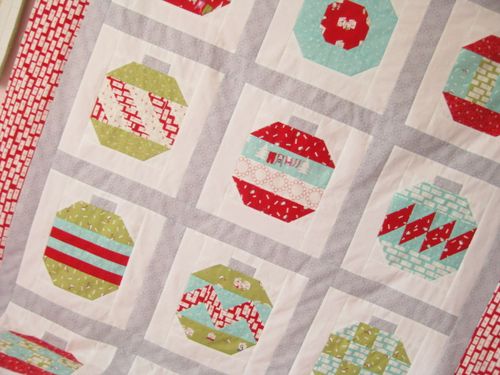 I rarely do sashing from prints or borders so this pattern was a good excercise in branching out of my auto pilot tendencies.  I used the grey Wreaths print to sash and red Presents for the border.  The white is bella solid in white bleached.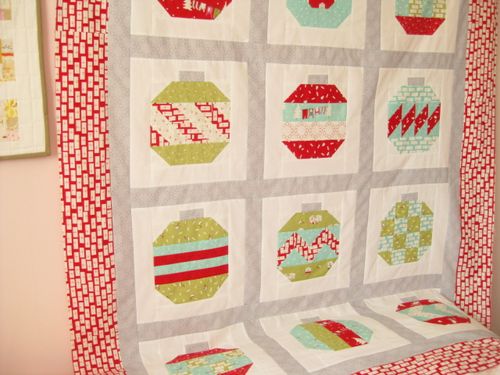 This morning so far, I have pieced together a batting from two large pieces, moved the furniture about to make space for basting and pinned all the layers together.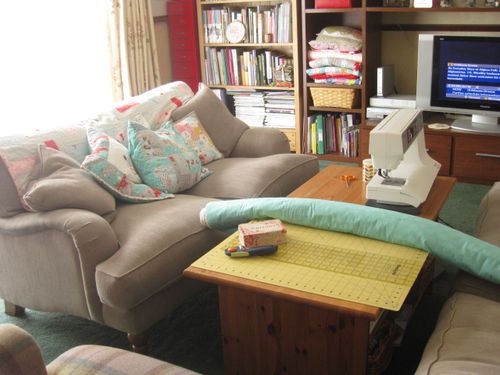 Now with the sofa moved back to its usual spot, I have begun the quilting but stopped a third of the way through to write this blog post :)  Hopefully two more hours should do it.
I love the process of basting and quilting but I do get to that saturation point in a few short hours where I've had enough.  The trick is to push ahead and get the hard work done before I get there.  Talking of which, better get back to it.