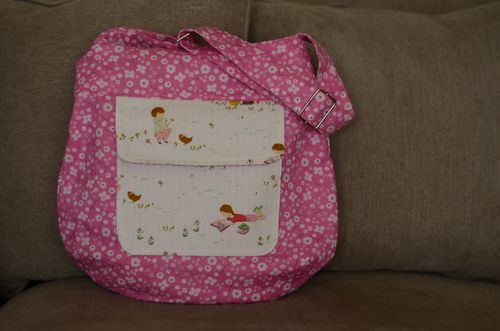 In just over one week's time, I'll be sat on an aeroplane, somewhere over the atlantic ocean on my way to quilt market.  Of course I had to make myself a new bag to keep me company for the eight hours I'll spend mid-air.  When I saw Anna's new sidekick tote pattern, I immediately knew that was to be 'the one' for me.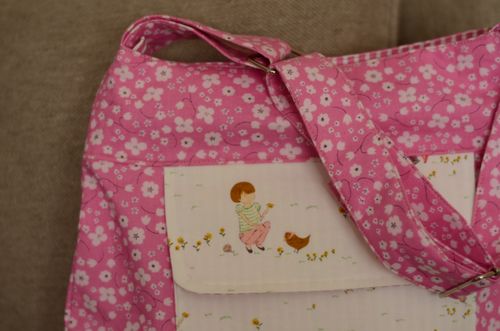 I love Anna's patterns, I always learn something new and end up with something I use endlessly.  The finished bags are always so wearable (and yes I do have to fight my daughter's off to keep them for myself).
I made the larger of the two sizes in the pattern and used fabrics from my forthcoming Posy line - Meadow in Daisy for the pocket, Ditsy in Hollyhock for the main bag and stripe in Hollyhock for the lining.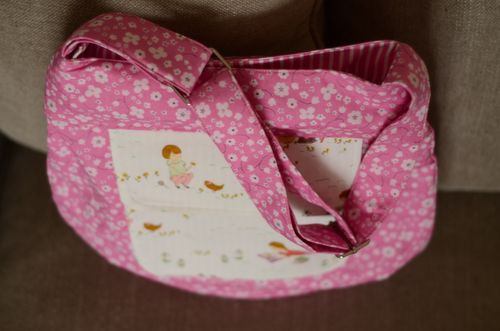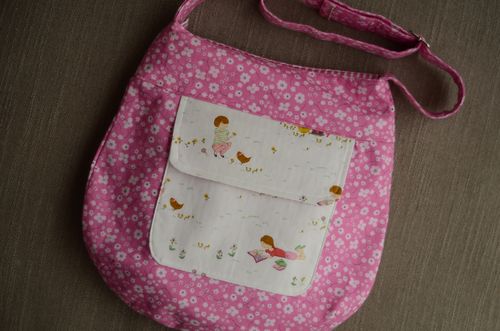 Now I just need to fill this up with a little sewing project and something readable and I'll be ready for all those hours in the sky.